Fashion Films that Make You Fall in Love with Fashion All Over Again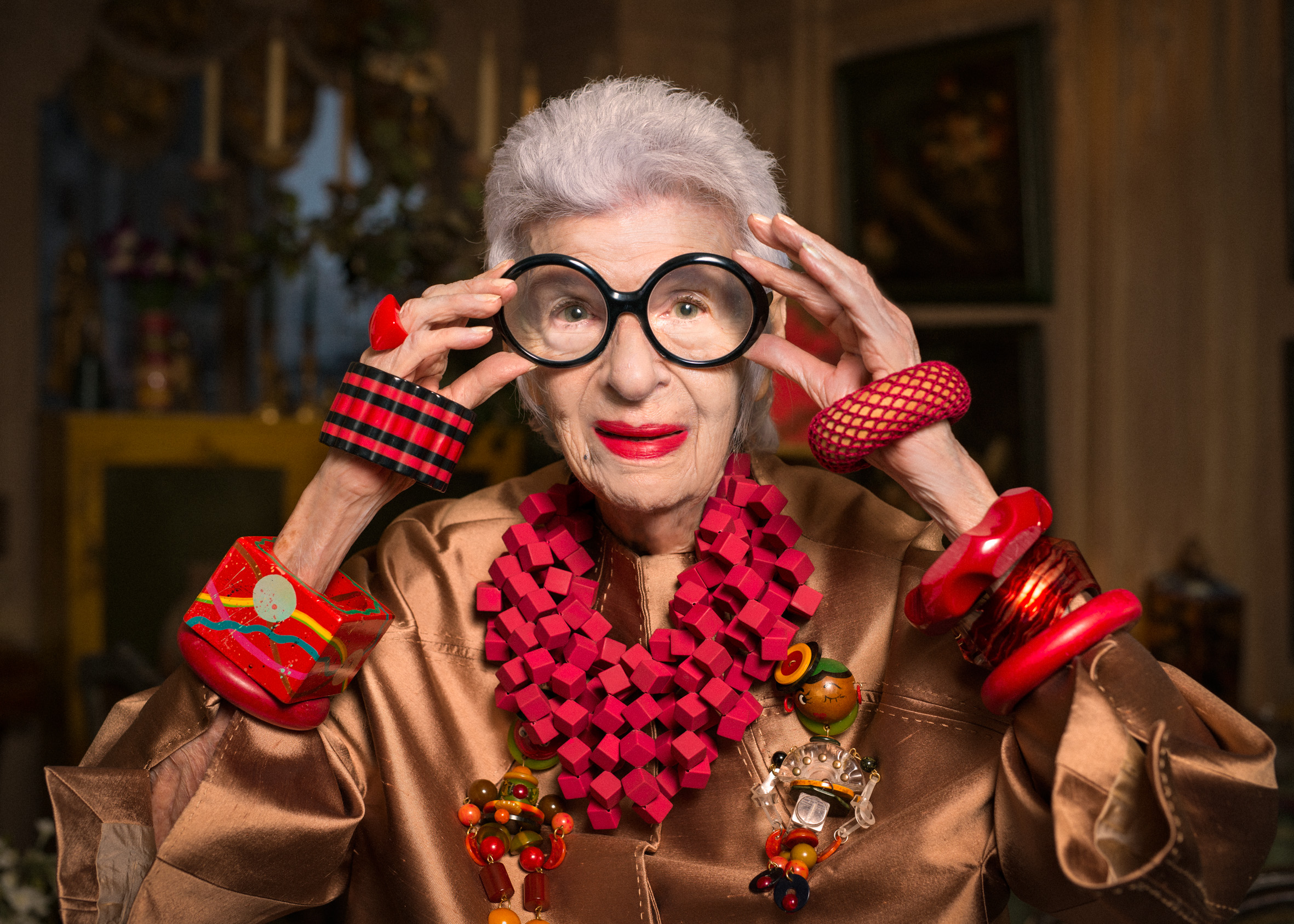 This year's film caliber has been amazing, we've had Star Wars, The Girl on the Train, Beauty and the Beast teasers, The Jungle Book and so so many more; but how have these related to the fashion industry? Not at all you might think? Wrong! These films, contextual characters and costumes all helped to influence aspects of styles, trends, perceptions, even opened up career choices. Really! We wanted to have a look at the films that have truly made things happen in fashion.
Iris
93-year-old fashion icon, Iris Apfel, is the star of this documentary. Having inspired the fashion scene for decades with her flamboyant style and quick-wit, this film is full of feel good, motivational thoughts and anecdotes as we follow Iris through her day-to-day life. Her free spirit, outlook and enthusiasm for fashion and art reminds us exactly why fashion is such an exciting and thought provoking chance to experiment with who you are and what you believe in. A must-see for any fashion student or fashion-goer.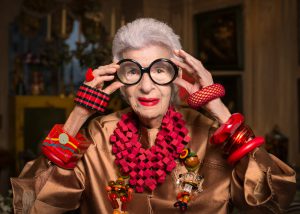 The Devil Wears Prada
Now this one simply had to be in this round up. This film is credited largely for its lasting impact on the fashion industry, for its 'to-die-for' fashion, the world's scariest on-screen boss, and it's (very exaggerated) film depiction of the most prestigious (fictional) magazine in the world, 'Runway'. Head of costume, Patricia Field is the woman behind the film's Oscar-nominated wardrobe. Field is credited for previously making Manolo Blahnik a household name through her work with Sarah Jessica Parker on Sex and the City. In The Devil Wears Prada, Patricia mentions in an interview that she felt Anne Hathaway was a Chanel girl and we totally agree; the 'new look' scene where Andy waltzes in wearing "the Chanel boots" after her makeover with Stanley Tucci, is truly iconic. We've nearly all seen this film, but give it a re-watch when you're lacking some style inspiration.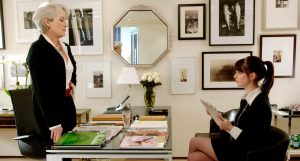 The September Issue
The September Issue is a window into the offices of the biggest fashion magazine in the world, Vogue US. We have a day-to-day run down with Anna Wintour as she works on the most important Issue of the year, we accompany Grace Coddington in preparation and undertaking of a main fashion shoot in Paris, see the ins and outs of the daily running of the magazine, we see Anna's relationships with high fashion brands who are willing to change their entire range if she's not happy, and then right through to printing the issue. This is arguably one of the best fashion documentaries out there and gives the viewer a perfect taster in what it would be like to work for the infamous Anna Wintour. Supposedly, Miranda Priestly A.K.A. 'The Dragon Lady' from The Devil Wears Prada, was based on Anna Wintour herself, her frosty exterior and her 'tight ship' running of the publication are apparent, however throughout certain aspects of The September Issue we break that down a little bit, as we see Anna in her home and chatting with her young daughter. Make sure this one is on the 'to-watch' list on Netflix as it's a real eye-opener.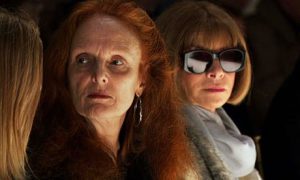 Annie Hall
The film itself is not necessarily anything to do with the fashion industry at all, but we couldn't miss out Diane Keaton's Annie Hall wardrobe in this classic. Re-inspiring season after season, we don't think that its ever going to not look effortlessly cool. And it's true, from the word 'go' Annie's look was donned on nearly every female. From 'Clothing and Fashion: American Fashion from Head to Toe', it is said that, "The lead costume designer for the film [Annie Hall] was Ruth Morley (1925-1991). She was interviewed for Vogue magazine in 1978 and expressed her shock at the widespread imitation of the film's look. 'Now people tell me that all the girls in London and Paris are turned out like Annie Hall,' Morley said. 'It's crazy; it's practically become a household word!' (Anderson 1978, 168)".
More recently contemporary It girl Alexa Chung cites Annie Hall as one of her influences in her book "It": "The first film character I truly fell in love with because of the way she dressed was Annie Hall. Her femininity, mixed with tomboyish silhouettes and scruffy thrown-together looks, is something I still reference heavily now. I love the seventies dork glasses, the striped men's shirts, the great tweed jackets and frilly Victorian tops she mixes together so well." If you haven't yet seen this classic film, then make sure you stay well away from online shopping whilst watching, it could be extremely dangerous!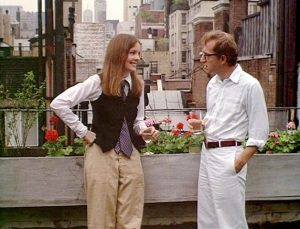 Heathers
If there was ever an ultimate teen chick flick movie, it's got to be Heathers. Not only is it a preppy, coming-of-age 80's rom-com with a dark twist and cliquey girl politics, it's also got some of the best fashion pieces to date, if block Lego brights, coloured tights, scrunchies are anything to go from. With a perfect mixture of power dressing and preppy, 80's youth style, the girl gang are certainly 80's screen queens. Winona Ryder's character Veronica's style is also killer. With aspects of preppy-meets-power dressing mixed with a grungy 'just got out of bed' vibe, Veronica displays a perfect example of making the outfits look a bit more day-to-day wearable.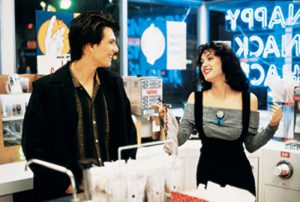 By Abby Dennison