This BA (Hons) Fashion with Body Contour degree is an exciting course designed to provide you with an in-depth understanding of fashion design and the skills required of the body contour industry. These niche techniques are sought after internationally across the industry. This contour fashion design degree will train you in specialist skills in design, pattern-cutting, construction, sewing, CAD and digital software including 3D printing for the production of contemporary clothing, active wear and lingerie. You will be provided with full training in design development, trend prediction and textiles along with traditional and contemporary pattern-cutting techniques for both menswear and womenswear.
The Northern School of Art's degree in contour fashion will help you gain a thorough knowledge in fashion and garment design, history and engineering. Learning the skills that enable you to design and innovate with confidence. You will be encouraged to explore and research subject areas that will help you stand out from the crowd. In the generous and well equipped cutting, sewing and design studios you will have the resources to learn how to take your designs from 2D sketches to the 3D final product. Ensuring that you have the ability to work in the competitive industry.
Students will be provided with detailed training in the design process including trend prediction and textiles along with traditional and contemporary pattern-cutting techniques. Industry-standard garment construction skills will be developed as well as an understanding of the technology and materials used in the fashion industry. This degree programme boasts a range of innovative resources such as virtual prototyping systems for pattern cutting, grading, fabric print development and 3D modelling, 3D printing and CAD laser cutting.
Modules
Introduction to Contour Fashion • Sketching for Body Contour Fashion • Creative Technical • Textiles Techniques • History of Body Contour Fashion, Design Studio • Digital Design & Communication • Industry Project with a 'Live' Brief, Research • Final Major Project, Show & Portfolio
Student Voice
Watch now to find out more about what it's like to be a fashion student here at the Northern School of Art!
STAFF
DR. CAROL HARRIS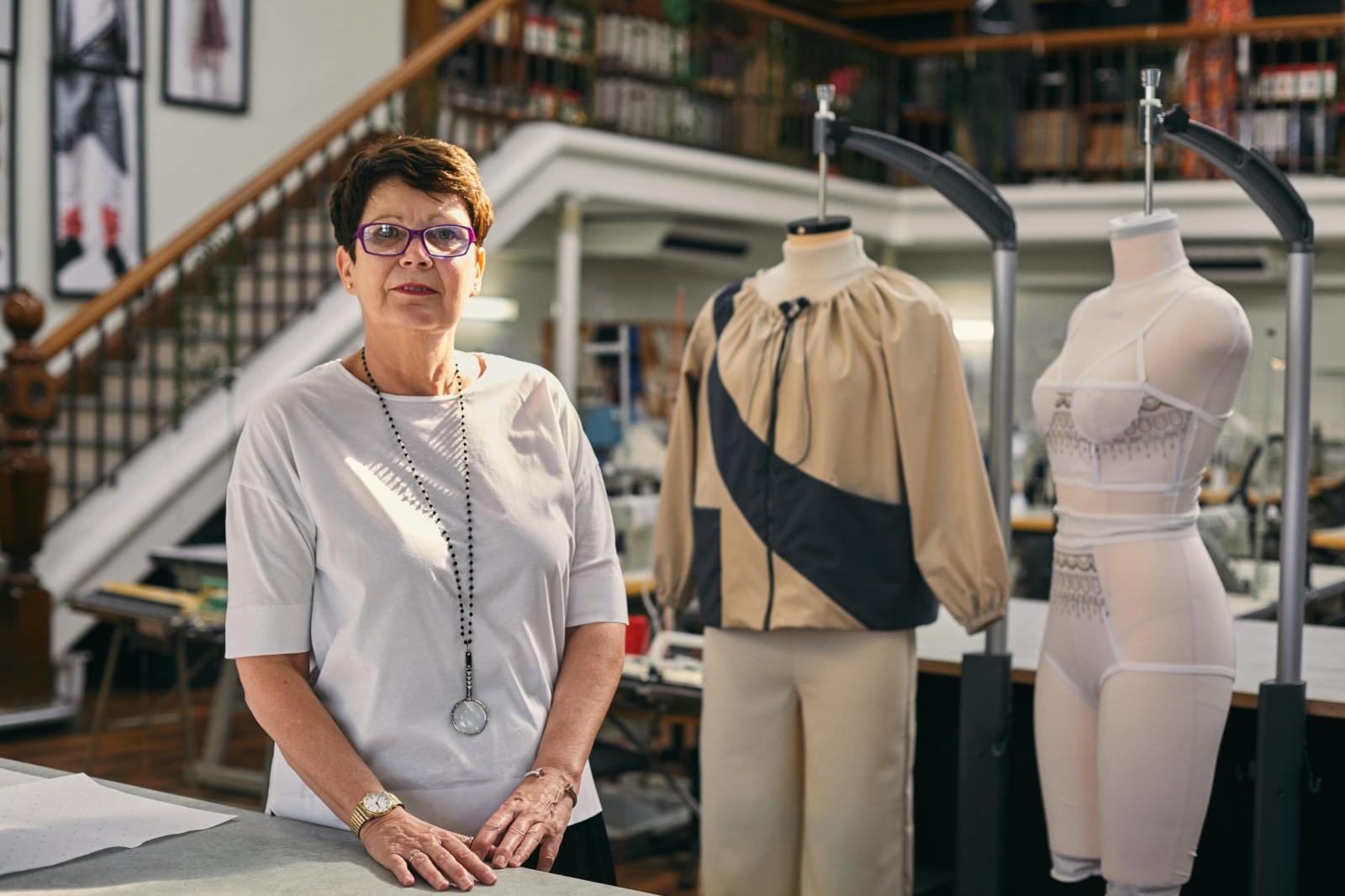 Faculty Leader - BA (Hons) Body Contour Fashion
Carol joined The Northern School of Art from Savannah College of Design to specifically develop the Fashion with Body Contour degree. She brings with her a wealth of specialist knowledge in lingerie, body-wear, swimwear and active-wear as well as fantastic contacts. Dr Harris has an academic profile that spans 20 years and has worked with industry professionals such as Jay Alexander (McQueen and America's next top model) and Andre-Leon Talley (former editor-at-large for American Vogue). Developing her own practice, she has worked freelance for industry giants such as
Calvin Klein
and
Oscar De La Renta.
Carol's graduate students have gone on to have successful careers including Aurda who's 'Vision' collection is sold by net-a-porter. Carol is a lifetime member of Cambridge's who's who executive and professional women group. Her research focuses on the development of textiles for fashion innovation.
KAREN PEACOCK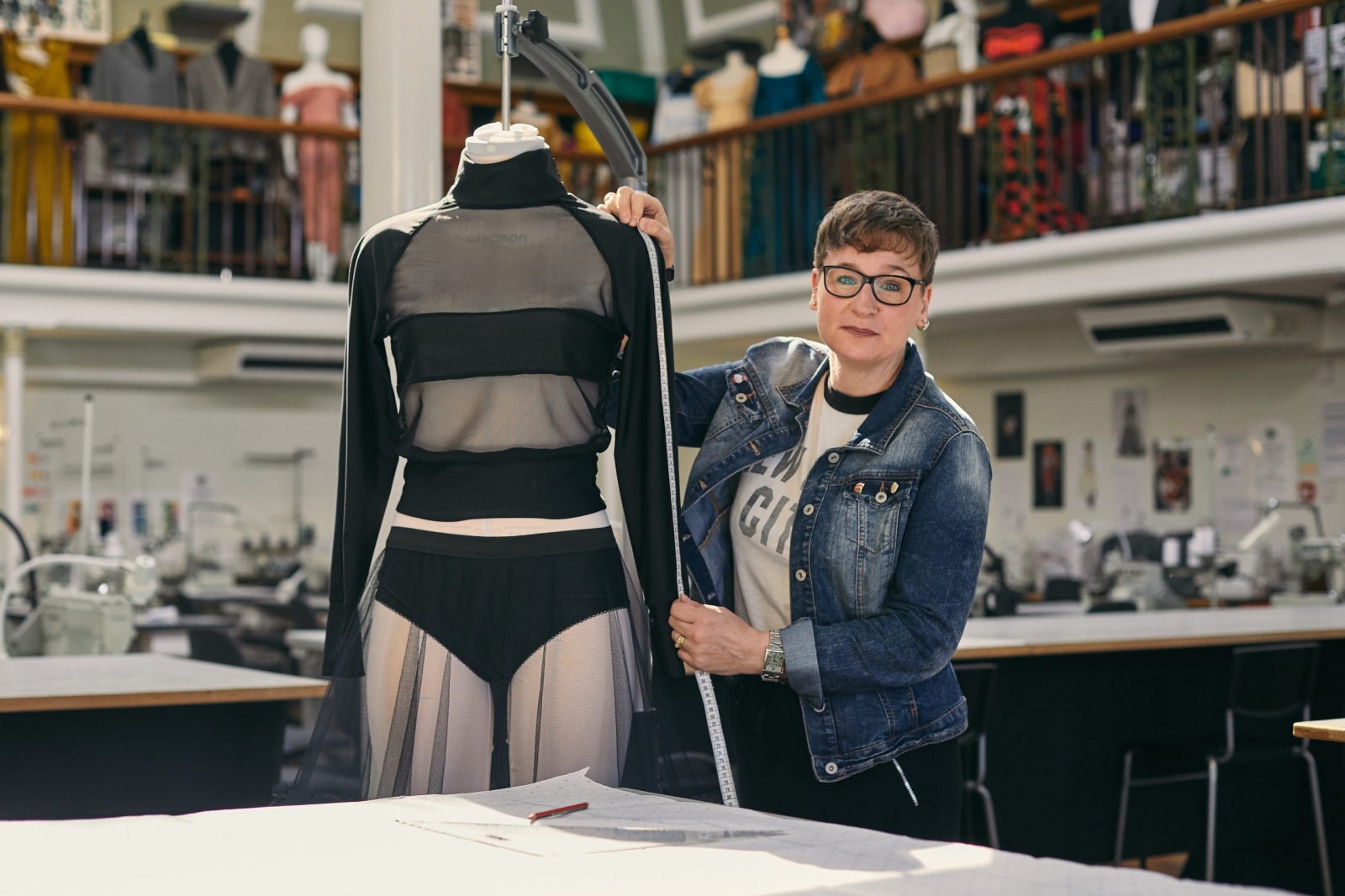 Lecturer - BA (Hons) Body Contour Fashion Karen Peacock lectures across a variety of design, production and theoretical modules for all levels. Delivering creative design processes, specific patterning cutting for body contour and performance relevant to current industry practices. Karen's modules cover historic and contemporary issues, encouraging students to challenge outdated and conventional practices in order to promote free thinking and problem solving whilst celebrating traditional crafts. Karen has over 16 years experience within the fashion industry, she specialised in pattern development, grading and manufacturing in both manual and digital applications. Karen's career has allowed her to gain experience in the whole garment journey from initial design through to technical packs and customer liaison. She has extensive experience working with factories, buyers, samples and has worked alongside designers at London fashion week. Karen's research focuses on innovations and improvements in 3D simulation and the digital environment.
CAREER PATHS
This degree is for you if you wish to have a career in design or manufacture of:
WOMENS DESIGN
CHILDRENSWEAR DESIGN
FASHION ILLUSTRATION
FASHION PRODUCTION
FASHION MARKETING & PR
FASHION BRANDING
FASHION BUYING & MERCHANISING
FASHION RETAIL MANAGEMENT
FASHION RETAIL MANAGEMENT
LINGERIE & INTIMATE APPAREL
LOUNGEWEAR
ACTIVEWEAR
SWIMWEAR
LECTRA CAD
GARMENT TECHNOLOGIST
MA STUDY
TEACHING
NEWS FROM THE NORTHERN SCHOOL OF ART