COURSE OVERVIEW
UCAS CODE W232 Our body contour fashion course here at The Northern School of Art takes the approach of looking at contemporary contour fashion within the speciality areas of lingerie, structured bodywear, swimwear and active-wear. This approach makes this fashion degree different to all others and allows The Northern School of Art students to push their own boundaries.
BA (Hons) Body Contour Fashion Programme Specification 2018-2019
COURSE DETAILS
Our fashion with body contour course will offer students the opportunity to develop specialist skills within creative design practice, pattern cutting and technical competence, using CAD and 3D prototyping for the realisation of specialist contour fashion. There are opportunities to work with established industry leaders on our body contour course, both nationally and internationally. You can develop your specialism within the fashion arena in areas such as: • Lingerie • Intimate apparel • Underwear • Structured body wear • Swimwear • Active wear
WHAT WILL YOU STUDY
on BA (Hons) Body Contour Fashion
In your first year (Level Four) you will explore:
• Experimental Drawing and illustration both analogue and digital • Trends and creative processes • Fabric manipulation and embellishment techniques • Contemporary body contour fashion solutions and garments • Contemporary body sculpture fashion solutions • Production techniques for fashion contour solutions
In your second year (Level Five) you will develop:
• CAD skills for pattern drafting, 3D modelling and portfolio skills • Knowledge and understanding of the skills required within the body contour industry • Design and development for a specific market • Real-life skills within the industry through work experience opportunities • Professional and design skills through client-based live projects • Independent learning through negotiated projects
In your third year (Level Six) you will produce:
• A Final Major Project • Dissertation • Exhibition • Professional portfolios for traditional and digital routes • Self-promotional material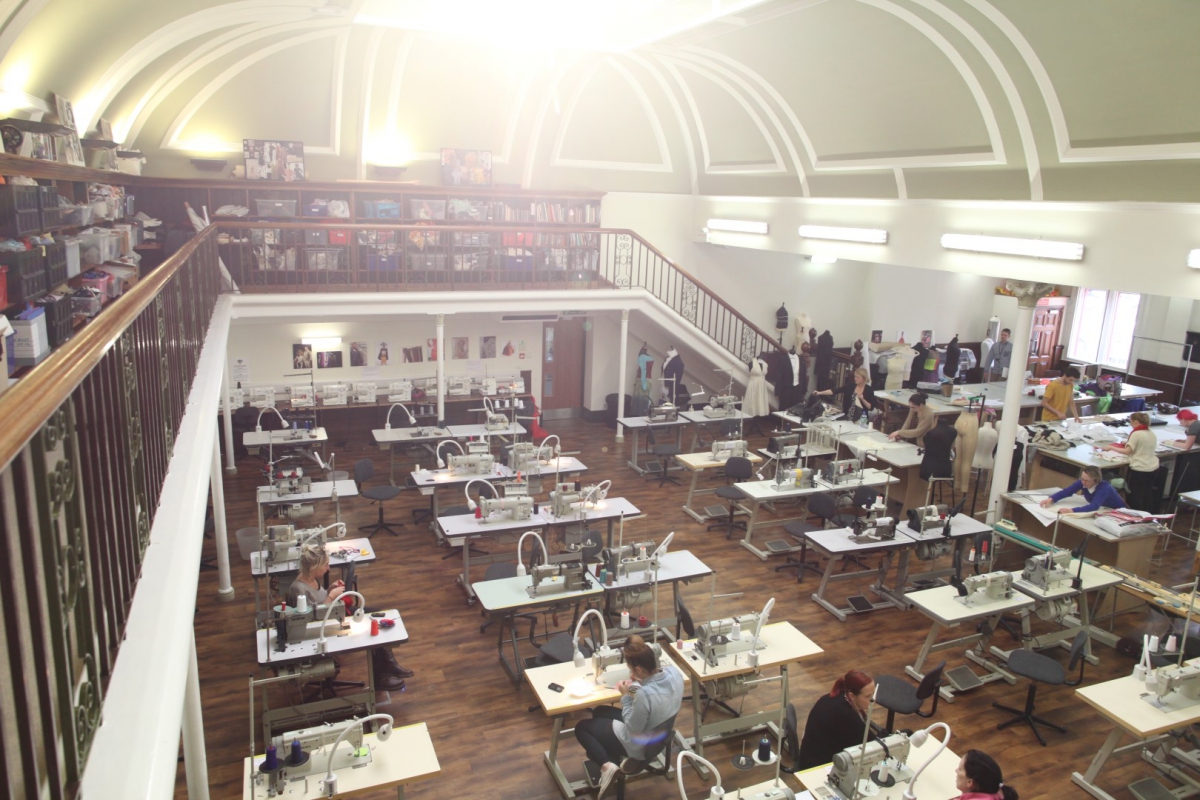 FACILITIES
Body contour fashion students have a unique learning environment when enrolled on our body contour course. This includes a sewing studio, which is in a 1800s public library with vast cutting tables, individual workstations for every student and no studio fees. The resources within the body contour fashion department are second to none, with over 30 flatbed machines and an extensive range of specialist industrial machinery. This includes optitex virtual prototyping, a digital knitting machine, a digital embroidery machine that can embroider up to A4 size and a digital fabric printer. Also available are laser cutting and 3D printers.
STAFF
DR. CAROL HARRIS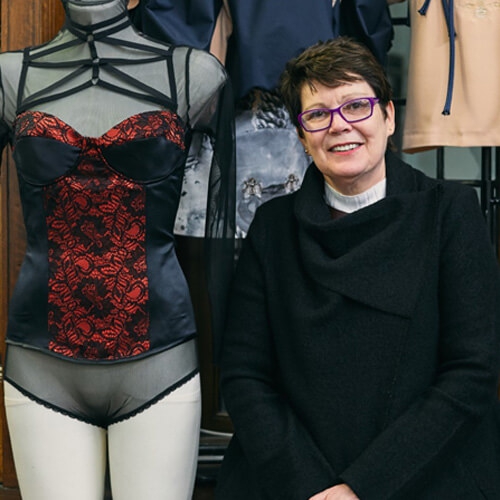 Programme Leader - BA (Hons) Body Contour Fashion Carol joins The Northern School of Art from Savannah College of Design, where she held a role that most fashion academics dream of having; Professor of Fashion. She brings with her a wealth of experience and knowledge to offer students in lingerie, structured body-wear, swimwear and active-wear which push the boundaries of design. Dr Carol's academic profile spans almost 20 years and boasts industry contacts such as Jay Alexander (Runway Coach for Alexander McQueen and star of America's Next Top Model), Andre-Leon Talley (former editor-at-large at American Vogue) as well as producing work on a freelance basis for Calvin Klein and Oscar De La Renta. Carol's teaching has produced graduates such as Audra, whose 'Vision' collection is sold exclusively by net-a-porter, and is a Paris Fashion Week regular. She is also a lifetime member of Cambridge Who's Who Executive and Professional Women.
KAREN PEACOCK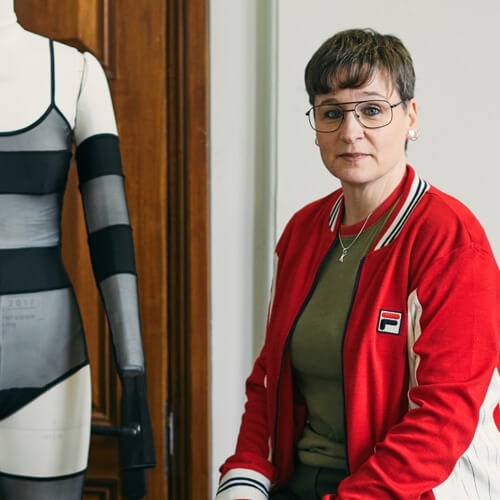 Lecturer - BA (Hons) Body Contour Fashion Karen Peacock teaches across a variety of design, production and theoretical modules for all levels, delivering creative design processes, innovative pattern cutting for specific body contour performance and relevant technology reflecting current industry practice. Research embedded in all modules cover historic and contemporary issues, challenging students to cast away outdated and conventional practices, propelling free thinkers and problem solvers while celebrating traditional crafts.
ALISON HUDSON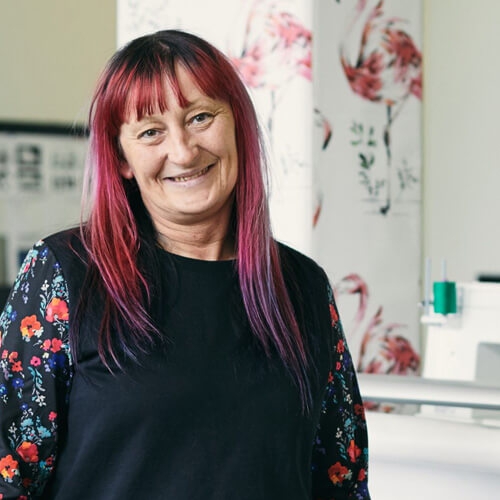 Technician Demonstrator - BA (Hons) Body Contour Fashion Alison started her career working at Danimac's factory as a sewing machine operator before moving on to work as a designer for local fashion company, Bliss. Within this role, Alison worked on design, pattern cutting and garment manufacture, supplying both retail and wholesale. This then gave her the skills required to set up her own label, The Fashion House, designing and manufacturing womenswear and accessories.
CAREER PATHS
This degree is for you if you wish to have a career in design or manufacture of:
WOMENS DESIGN
CHILDRENSWEAR DESIGN
FASHION ILLUSTRATION
FASHION PRODUCTION
FASHION MARKETING & PR
FASHION BRANDING
FASHION BUYING & MERCHANISING
FASHION RETAIL MANAGEMENT
FASHION RETAIL MANAGEMENT
LINGERIE & INTIMATE APPAREL
LOUNGEWEAR
ACTIVEWEAR
SWIMWEAR
LECTRA CAD
GARMENT TECHNOLOGIST
MA STUDY
TEACHING
NEWS FROM THE NORTHERN SCHOOL OF ART