COURSE OVERVIEW
Our A-Level Psychology course here at The Northern School of Art gives students a very real and valuable insight into how people think and what motivates them. Topics students will study on this course are; memory, obedience, attachments, research methods, relationships, forensic psychology, gender, phobias, and mental illness.
COURSE DETAILS
Students will explore social, cognitive and psychological development and discover techniques for collating and analysing data. In addition to this, students will experiment with the approaches and research methods used in psychology to give them an understanding into the fascinating workings of the minds of people. On successful completion of an A-Level programme of study, which includes this course, you will have the skills and qualifications needed to progress onto a wide range of courses at foundation or degree level, or go directly into industry employment.
ENTRY REQUIREMENTS
A MINIMUM OF FIVE GCSES AT A*-B/9-5 INCLUDING MATHS AND ENGLISH AT MINIMUM C/4 GRADE PLUS A PORTFOLIO OF ARTWORK AND EVIDENCE OF WRITTEN WORK.
MAXIMUM UCAS POINTS SCORE FOR FINAL GRADES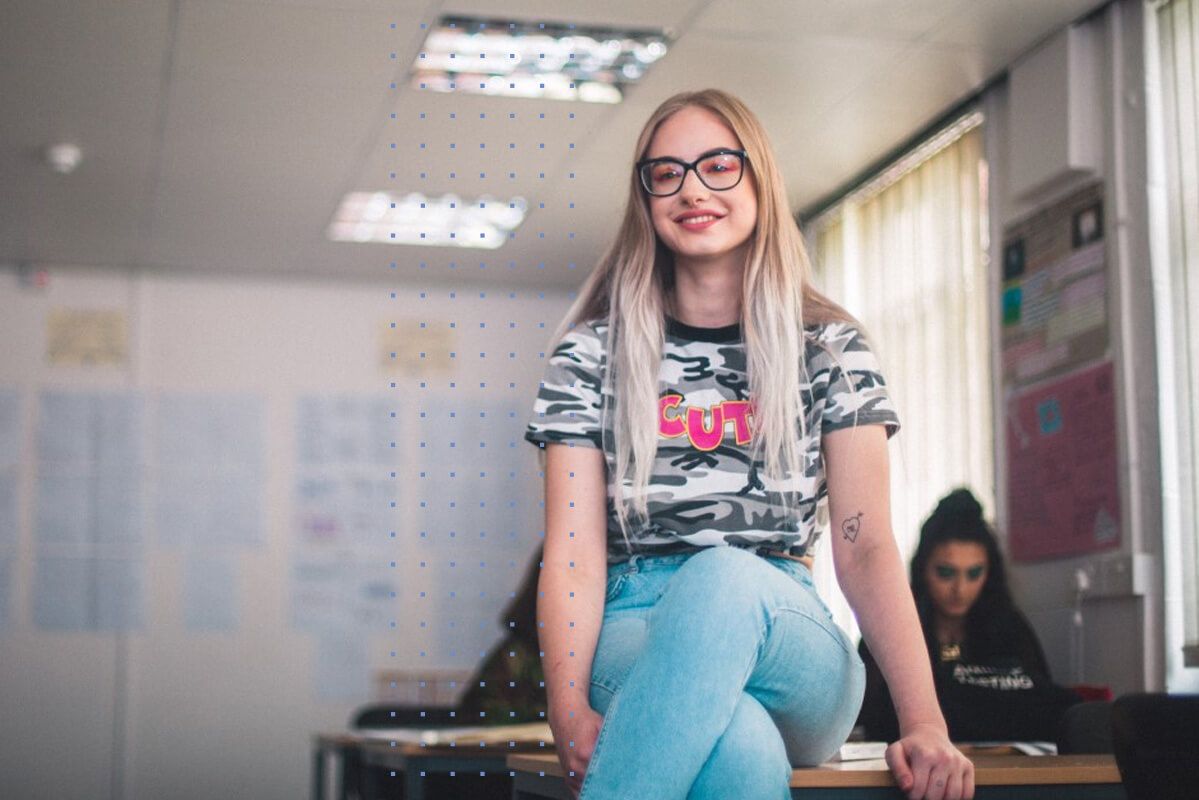 STUDENT PROFILE
SARAH PEARY What do you enjoy most about your course? The smaller classes allow us to all have discussions and feel more comfortable. We also get great one-to-one time with the tutor. What's your favourite thing about The Northern School of Art? I love how dedicated and passionate the tutors are about their subjects, it's really inspiring. They're also all so supportive. What are your next steps? I'm going to York University to study History of Art. What's surprised you about your time here? I didn't know that we'd learn so much valuable knowledge that we can take and apply to our own lives rather than just learning lots of statistics.
COURSE NEWS