COURSE OVERVIEW
Our A-Level Sociology course here at The Northern School of Art offers you the opportunity to develop the essential knowledge and understanding of central aspects of sociological thought and methods. It allows us to understand individual problems in their proper social context and reflect upon the ways in which everyday life, such as family relationships, education, and work, are conditioned by forms of social organisation and social systems.
COURSE DETAILS
Topics students will cover include socialisation, culture and identity, social differentiation, power and stratification, crime and deviance, and research methods. Students who are curious and open minded will benefit greatly from this course as it allows students to critically examine the collective ideas, shared behaviours and social forces that shape our everyday lives, and explore societies and cultures different from our own. The course complements our range of Art-based A-Levels as it allows learners to think in a way that varies from their own thinking. On successful completion of an A-Level programme of study, which includes this course, you will have the skills and qualifications needed to progress onto a wide range of courses at foundation or degree level, or go directly into industry employment.
ENTRY REQUIREMENTS
A MINIMUM OF FIVE GCSES AT A*-B/9-5 INCLUDING MATHS AND ENGLISH AT MINIMUM C/4 GRADE PLUS A PORTFOLIO OF ARTWORK AND EVIDENCE OF WRITTEN WORK.
MAXIMUM UCAS POINTS SCORE FOR FINAL GRADES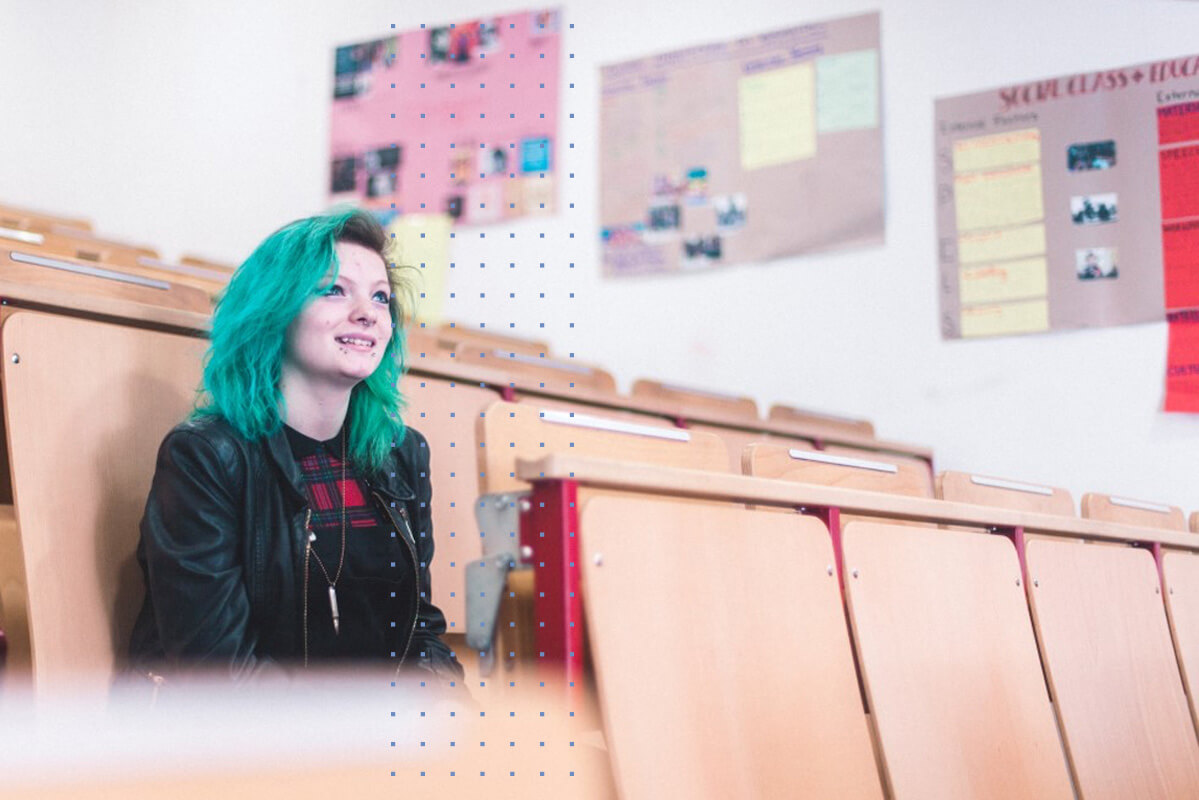 STUDENT PROFILE
TARYN AVENT What do you enjoy most about your course? The diversity and freedom. What's your favourite thing about The Northern School of Art? The atmosphere and how we're surrounded by creative people, it inspires me. What are your next steps? I'm planning on doing Foundation for a year here and then I want to go The Northern School of Art HE campus at Hartlepool to study either BA (Hons) Fine Art or BA (Hons) Illustration for Commercial Application. What's surprised you about your time here? I didn't realise how in depth it would go for different theories.
COURSE NEWS