University interview advice for art students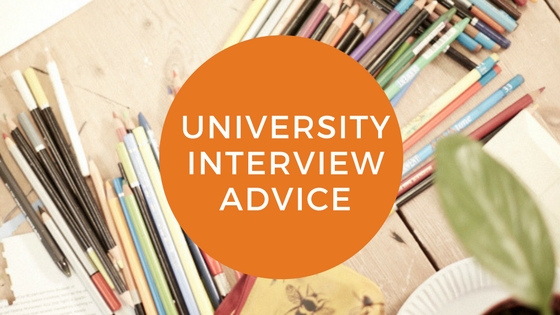 So you've applied for university to study art and the next three years are going to be amazing! Imagine this situation; one of the choices you put down on your UCAS form,  has given you an unconditional offer despite not seeing your artwork or speaking to you, all they have based this on is your predicted grades. Do you take this kind offer and reject all of your interviews because this is more convenient?
This is a situation many of the students at The Northern School of Art Middlesbrough find themselves in every year. Our students have a reputation for being exceptional artists and designers, but as this is a BIG decision, so we'd like to share some university interview advice for art students. This comes from our experiences of seeing thousands of UCAS applications over the years:
Visit an open day
University tuition fees are expensive. You want to ensure that you are going to get value for your money, so visiting an open day is crucial. Here you will get a feel for the place you will be studying, meet the people who will be teaching you and you get the chance to ask them about their industry experience and basically how are they going to help you get the most from your degree. People have had good experiences at open days and also bad, all we can say is that if you don't get a good level of service and vibe on an open day, you'll probably won't as a student.
Attend an interview
Attending an interview is a crucial part of ensuring that you are committing to the right course. Without having that one-on-one interaction with the staff it is extremely difficult to make an informed choice. An interview is the opportunity for you to speak more in depth about the course, the modules, the facilities, the staff; their research and industry experience and most importantly for you to discuss your portfolio of work. Without discussing your research, passions, use of the design process to get to a final piece, how will you ever know if the course you have applied for is truly for you? You may find, as others have, that many parts of the course you have applied for are repeats of things you've already explored on a smaller scale and decided that you didn't like or simply that the course isn't what you expected it to be from what you'd read in the prospectus.
Talk to others
Whether it be your lecturers, your friends, friends of friends who have studied there, current students online or student ambassadors at open days; don't be afraid to ask people questions to make an informed choice. Word-of-mouth is a crucial recommendation tool where you will get honest truths to allow you to make the right choice for you.
Armed with these tools alongside any personal and professional development modules you have done as part of your courses, we're sure you'll make the right decision for you. Good luck!