COURSE OVERVIEW
UCAS CODE W692 As a student on collaborative and practice-based BA (Hons) Film, Television & Theatre Production degree you will develop the skills and discipline of scriptwriting, directing and producing for both stage and screen. You will gain a strong understanding of the technical requirements of filming and stagecraft; providing you with a distinct competitive advantage in this exciting industry. With this flexibility, you have the opportunity to create the skillset you need to pursue your chosen career in film, television and theatre.
BA (Hons) Film TV & Theatre Production Programme Specification 2018-2019
COURSE DETAILS
Working closely with other programmes - including acting, lighting, sound, costume, photography, visual effects and production design - students will experience a fully rounded and holistic teaching environment providing access to a complete and collaborative production process which mirrors the workings of industry. What to expect when you join us Throughout the three years, you will create screen and theatre productions that showcase your skills and abilities to create new and original content for film and contemporary theatre practice. You will use cutting-edge Black Magic 4K camera technology as well as utilise traditional super-16mm film using Arriflex cameras in dedicated film and theatre studios and performance space. You will have access to industry standard software including Premiere Pro and Avid. It is anticipated you will work on a minimum of 10 productions across three years but probably more within the collaborative nature of the programme. You will work for live clients and submit for festivals and competitions throughout the programme including the 16mm Kodak Commercial Awards, RTS Awards and National Student Drama Festival amongst others. In 2018, students worked on a BFI funded feature film 'Looted'. At the end of the three year programme, you will have a broad showreel of work for your next steps into professional practice. Alumni Former students of this degree and foundation degree versions of this programme include: Scott Mann - Director & Producer, 'Final Score', 'Heist' (with Robert De Niro), 'The Tournament' Tom Marshall - Director 'Famalan', 'Chewing Gum', 'Wasted' Sarah Gledhill - Production Management Assistant, 'Secret Britain', 'Flog it!' The Northern Studios As well as having access to a brand new television and film studio and 129-seater theatre space already in use for students, a new 30,000 sq ft commercial film and television sound stage facility and studio complex 'The Northern Studios'* is currently in development which will provide on the doorstep access to the only television and film studio in the North East. These facilities will allow students from our stage and screen programmes an extraordinary opportunity for access to industry guest speakers and the possibility of work experience on professional film and television programmes, as well as industrial links within both the worlds of stage and screen. Read more about 'The Northern Studios' and our facilities on pages 10-11. Assessment • Written & Film/Visual Assignments • Dissertation • Final Year Showreel
WHAT YOU WILL STUDY
on BA (Hons) Film, TV & Theatre Production
In your first year (Level Four) you will explore:
• Film-making, writing and production • Screenwriting OR digital production skills • Moving image production, camera, lighting, sound and editing • Working with clients on live briefs • Short films and digital content • How the creative industries work • Visual culture and how it inspires your work
In your second year (Level Five) you will explore:
• Your specialist area of study • Film-making working with 16mm/super 8mm film OR digital production, live streaming/broadcast content • Work for festival, competition or digital distribution • A more theoretical approach to creating moving image content • Your ideas for your dissertation • A professional pathway in your chosen specialist role
In your third year (Level Six) you will produce:
• A minor exploratory or experimental project • A final negotiated project • A Portfolio that spans traditional and social media routes • Work for Exhibition and Distribution • Your Dissertation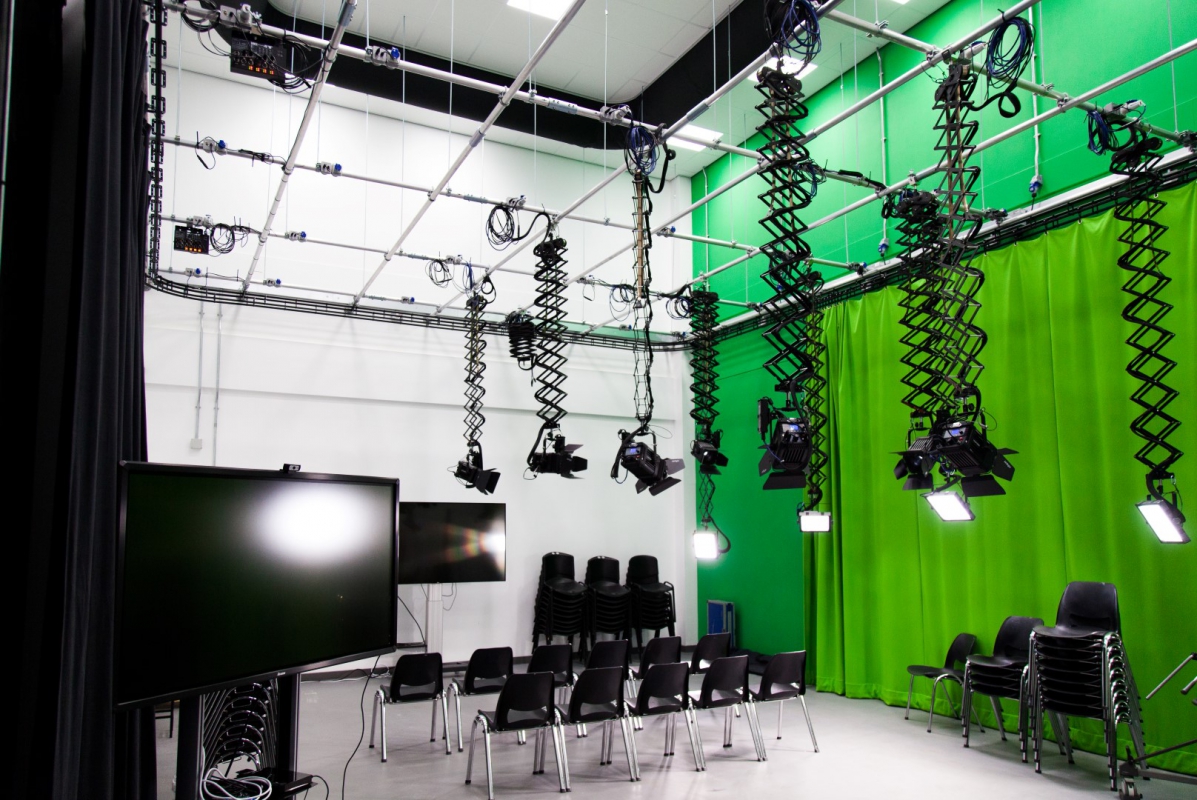 FACILITIES
As well as having a brand new TV/film studio and 100 seater theatre space, we also have The Bus Sheds; our very own commercial sound stage facility next door to our teaching facilities, which are the largest in the North of England. These facilities allow students from our stage and screen programmes the possibility of work experience on professional film and television programmes, as well as industrial links within both the worlds of stage and screen providing guest speakers to enhance the student experience.
STAFF
MIKE BOYLE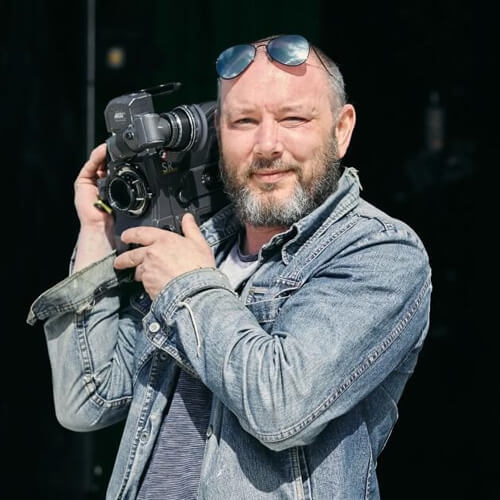 Programme Leader Mike Boyle, alongside colleagues, set up a theatre company called Stolen Art, which specialised in live drama production and mixed media concepts. He moved on to join a small independent film production company called Tarantula, starting off as PA and becoming a Producer creating title sequences, promo material, commercials, programme formatting and ideas generation. Mike then joined the prestigious TAP scheme at the BBC, working for BBC Drama, BBC Sport and BBC Radio 4 - producing on Thinking Allowed. He then joined the BBC marketing department, making internal and external marketing films. He has worked in corporate film making alongside his work at The Northern School of Art and in the last few years, has started directing and acting again in theatre. This includes The Game's Afoot and Dad's Army, collaborating with Production design and Costume on the productions which was a sell out with strong reviews.
ANDREW HUTCHINSON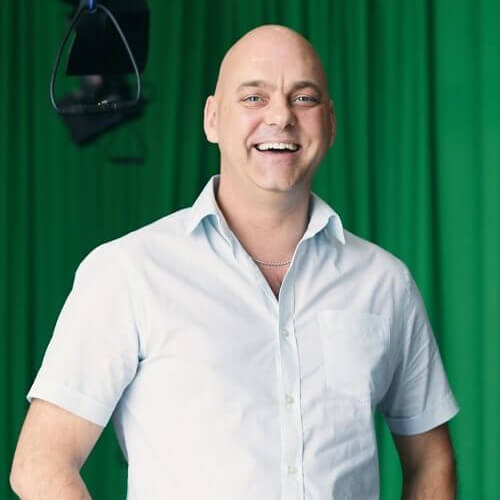 Programme Leader For the last seven years, Andrew has worked with Northern Pen Media, a production house that brings together all aspects of multimedia to produce engaging film and documentary content for the education sector. In the five years prior to this, he worked for Knowledge Books and Software, an Australian publishing house responsible for sourcing and creating multimedia content from Australia and the USA and developing it for a UK audience.
LEE CHARNLEY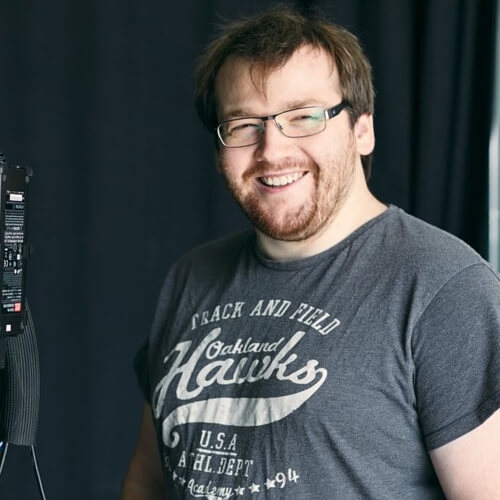 Technician Demonstrator Lee is a technical demonstrator on Creative Film and Moving Image Production and works on a variety of Stage and Screen Programmes. Include a brief history with dates and places UnderCoverFilms – Technician – Camera / Editing - 2011 - 2015 Pig The Dog – Camera Operator – Random Acts – Channel 4 - 2013 Twelfth Man – Camera Operator - Third Film - 2014 Cobweb Orchestra – Documentary Film - Arts Council funded project – 2015 Ripper – Grip Department – Short Film - 2016 Bunker 206 – Camera Department - 2018.
CAREER PATHS
This degree is for you if you wish to have a career in:
BROADCAST & DIGITAL CONTENT
CAMERA OPERATING
CINEMATOGRAPHY
COLOUR GRADING / FINISHING
COMPOSITING
DIGITAL IMAGING
DIRECTING
DISTRIBUTION AND MARKETING
EVENT MANAGEMENT
LIGHTING
LOCATION MANAGEMENT
LOCATION SCOUTING
POST-PRODUCTION
PRODUCTION
SOUND RECORDING - FOLEY OR SFX
SOUND DESIGN
SCREENWRITING
TEACHING
RESEARCH
NEWS