The Northern School of Art Students' Union (Northern SU) aims to represent, advocate and provide services for you in every aspect of your School life, from academic and social, to welfare and pastoral support. The purpose of the Union is to have a strong united student voice that engages regularly with the management of the School and to ensure that you're having the best possible experience during your time here. The SU exec is here to enrich your student experience, from wellbeing and support to social events and your academic voice.

The Union provides constructive and proactive representation, working as a critical friend of the School and providing engaging opportunities including creative events and networking opportunities.

Northern SU supports clubs and societies that students can join, meet fellow creatives, host events, exhibitions and more. The SU also organises events and trips for students to attend and annually elects a Students' Union Executive to represent the student body.
Students' Union Executive
What is the Students' Union Executive? The Students' Union Executive is a team of students, elected by the student body, to represent the student voice. Elections are held annually at the start of the academic term, with all students being able vote to elect students in every position. These volunteers take on responsibilities specific to their roles, which include areas such as Academic Interests, LGBTQ+, Sustainability, Disability, Mature, Wellbeing and much more. A full list of positions for HE students are below. You can find out more by visiting the SU website. Our Executive represent student voice by talking regularly with the School leadership, ensuring student issues are heard and dealt with and student successes are celebrated. The Executive also works alongside the School to ensure a student voice is heard at every level of the organisation.
MEET THE TEAM
Meg Boyle
Activities Officer
Ellie Cutmore
Campaigns & Communications Officer
Amy Robson
Vice President (Academic)
Elen Bodey
Clubs & Societies Officer
Aiden Connolly
Disability Officer
Shauna Coleman
Clubs & Societies Officer
Sam Robinson
LGBTQ+ Officer
Alex Wallace
Wellbeing Officer
Bee Yale
Sustainability Officer
Lucy McLellan
Vice President (Society)
Theo James
Underrepresented Students Officer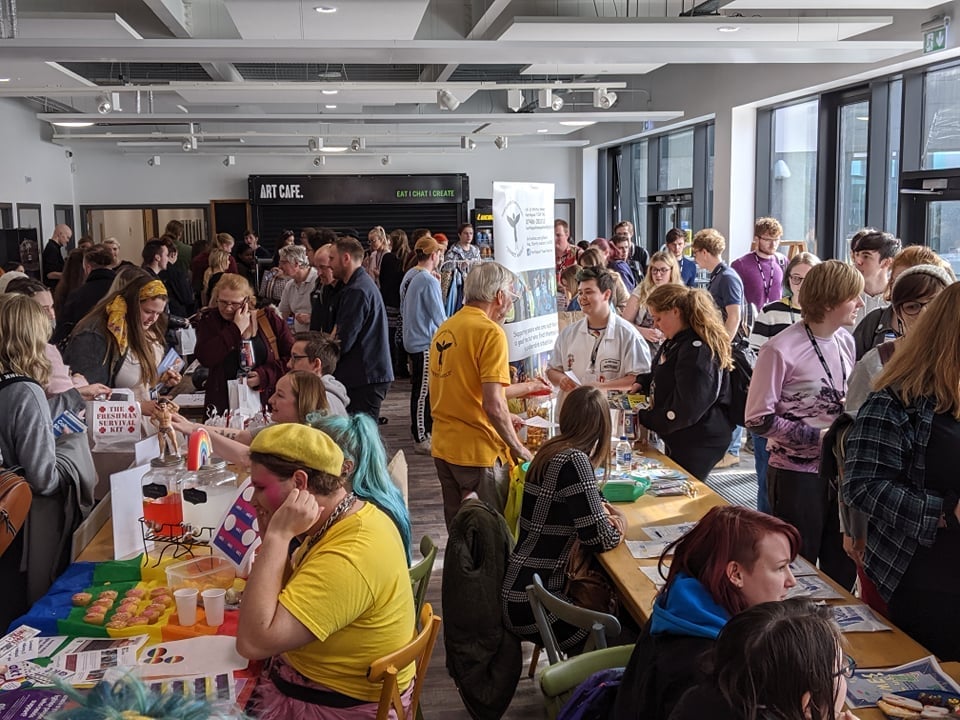 The Union also works with students to ensure a student experience in the image of our students with a range of events and activities, starting from Freshers' and running throughout the year. Students' Union Executive Positions (HE) · President of Higher Education · Vice President (Society) · Vice President (Academic) · Activities Officer · Wellbeing Officer · Sustainability Officer · Campaigns and Communications Officer · Clubs & Societies Officer(s) · Disability Officer · Underrepresented Students Officer · Mature Students Officer · LGBTQ+ Officer If you want to contact any members of the Students' Union Executive Committee, please email su@northernart.ac.uk or find their individual emails on the SU website Find out more about the SU, our Officers and upcoming events on our website northernsu.co.uk and on our Instagram page @thenorthern_su
LATEST SU NEWS