The Northern Film Festival is a showcase of our talented final year Film Makers and Actors!
The Northern Film Festival was a live event that was created by Level 6 BA (Hons) Film, TV & Theatre Production students and presented by our industry partner ARC, Stockton Arts Centre. This film festival celebrated the talents of our graduate class and showcased five collaborative movies.
As Far As The Eye Can See
by Sarah Webber,
519
By Kieran Erdis and Eve Colpitts,
Making Your Acquaintance 
By Ella Patience
Indication
Directed by Alys Lawrence % Written by Leo Bradley and
The Intricate Innards of a Human Being
by Directed by Kyle Flynn & Written by Erin Thompson. Starring actors from our
BA (Hons) Acting for Stage & Screen degree
!
*find out more about The Northern Film Festival here Age guidance: 15+ (the films contain scenes of violence, strong language and scenes that may be distressing). Recommended age guidance: 14+
As Far as the Eye Can See
By Sarah Webber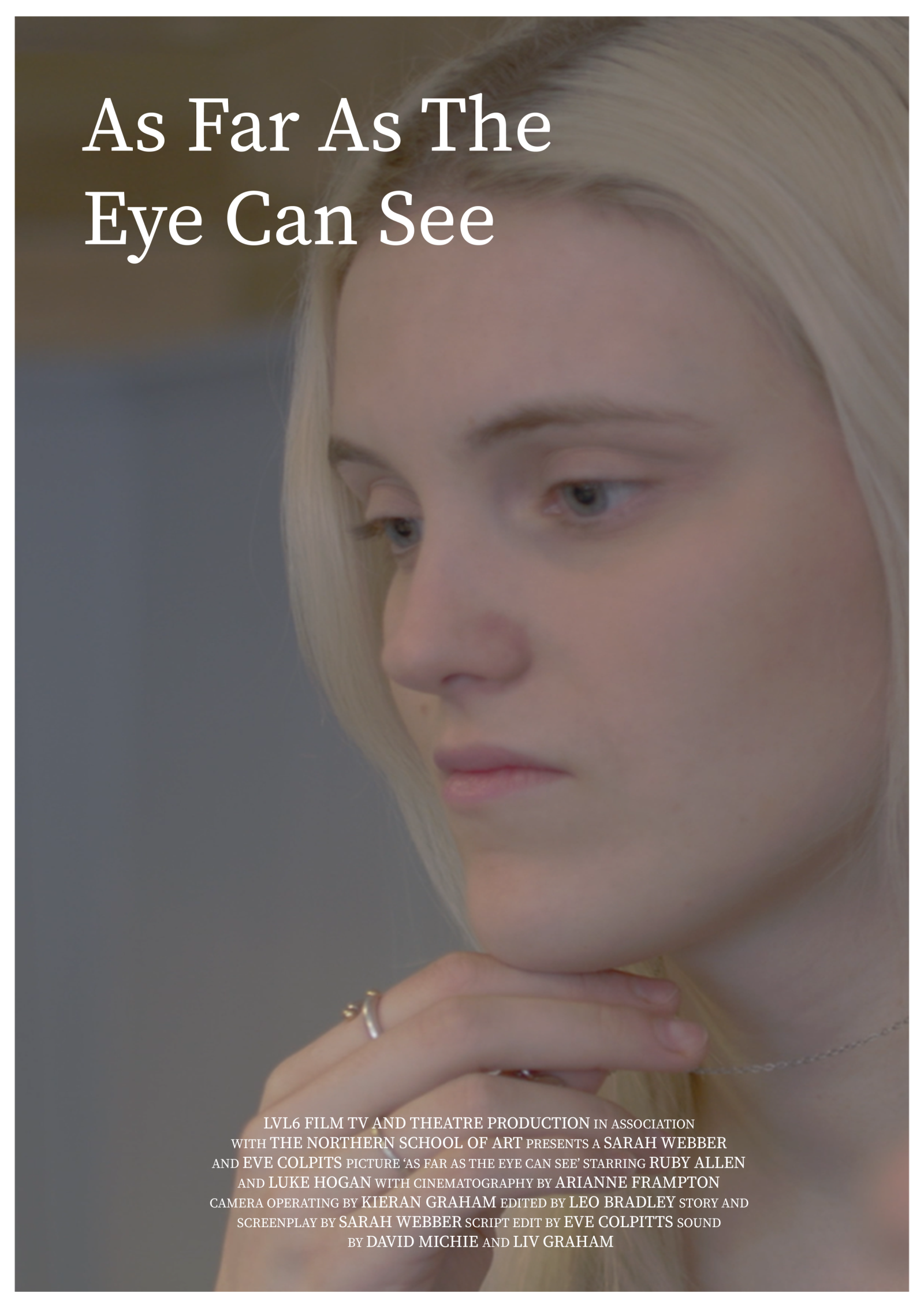 A short film piece about the complexities of someone's mind by exploring what the eye can't see. We follow April, a kind young woman in an unstable relationship with a deceptively sweet man named Ben, pushed to her limits by abuse and left pondering what she must do to escape it.
519
By Kieran Erdis and Eve Colpitts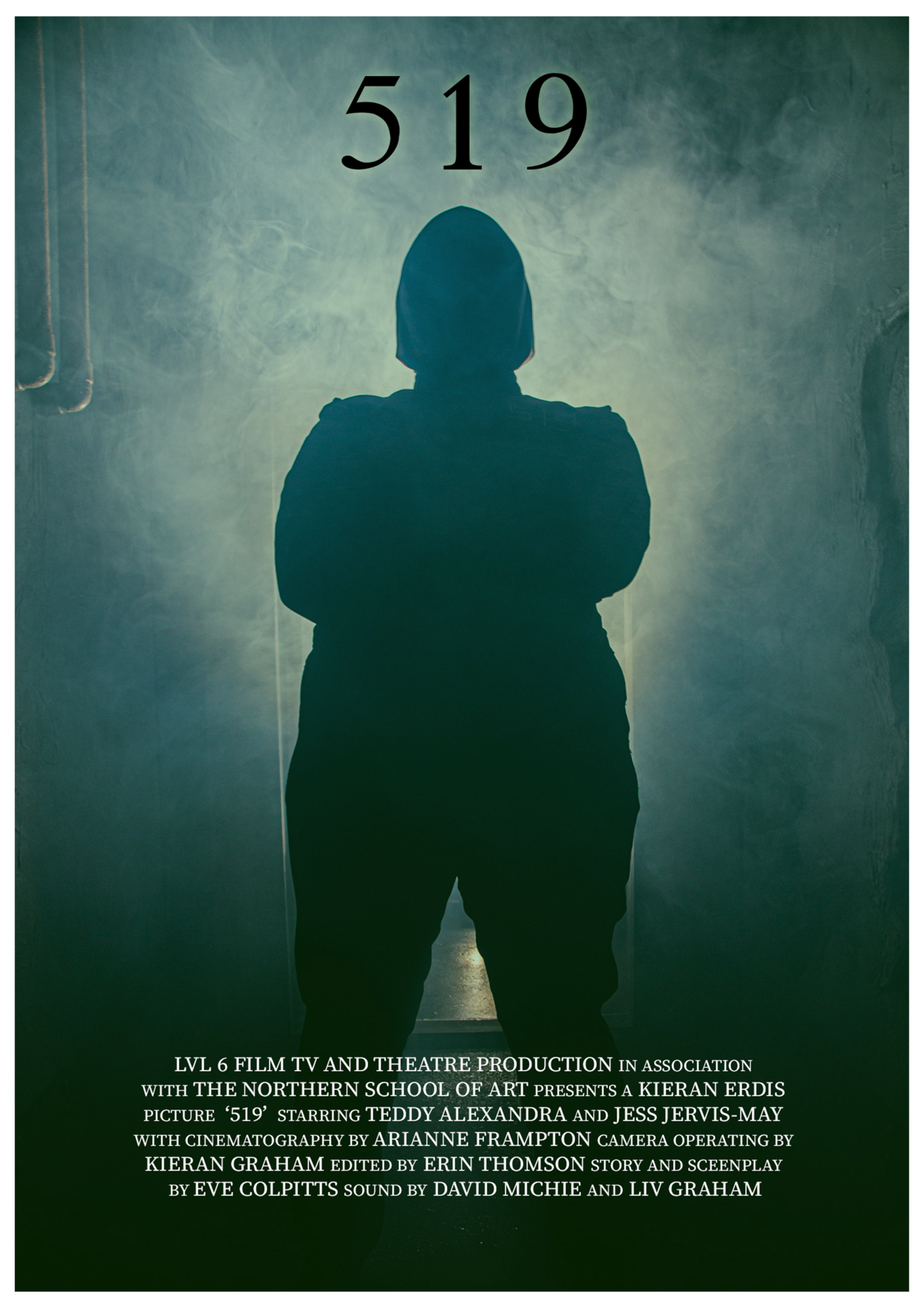 A short horror film following an inquest in an underground facility. We are introduced to the gruesome aftermath of an escaped inmate and a murdered observation officer. A young trainee, Amanda, is left to explain what happened.
Making Your Acquaintance
By Ella Patience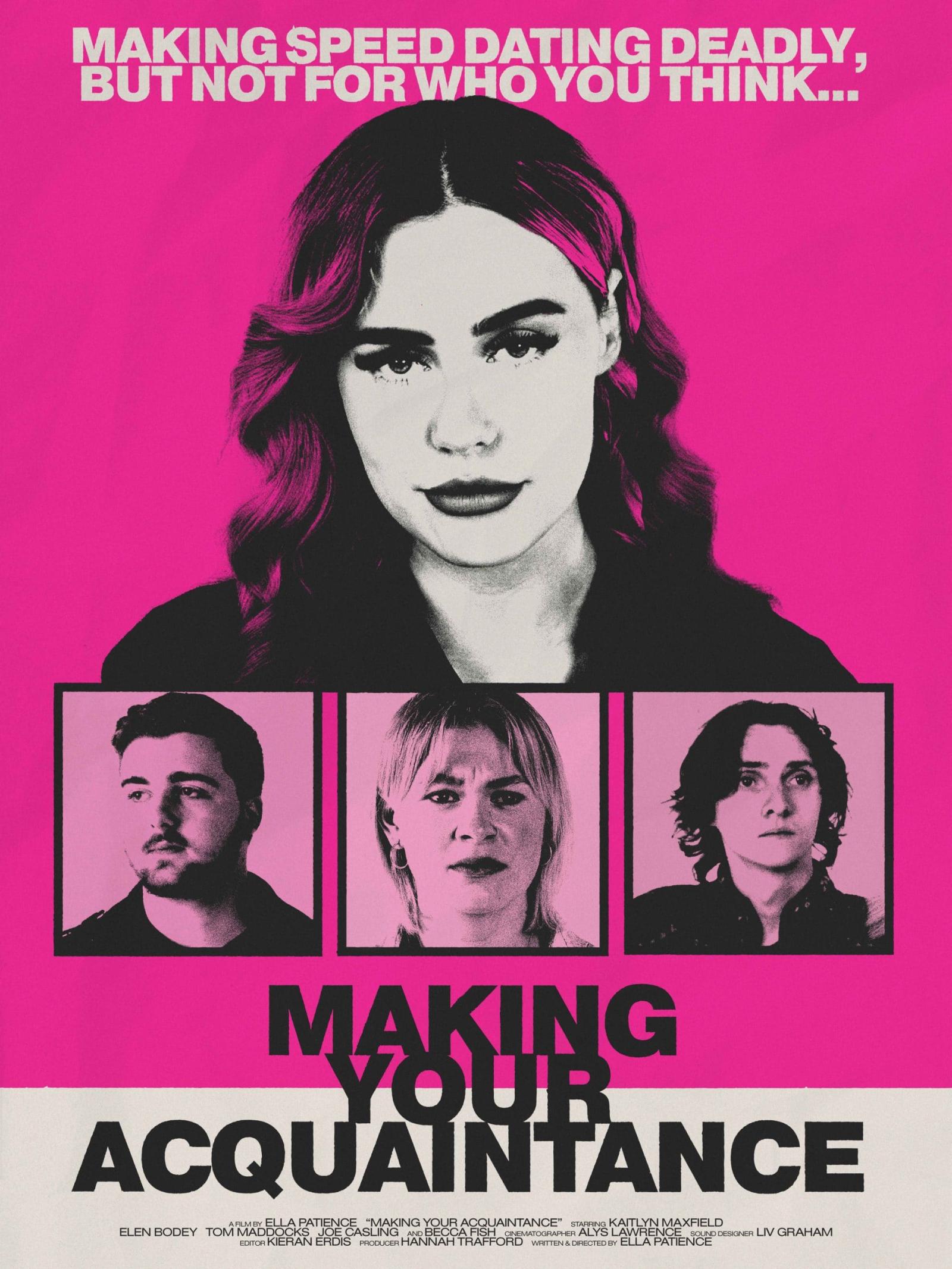 Making Speed Dating Deadly… But not for who you think. Darcy and Sophia's friend is missing. When Sophia takes her place at a speed dating event, Darcy sets her up with her perfect match. As Finley and Max fight for Sophia's heart, will Sophia, Darcy and Charlotte have to fight for their lives?
Indication
Directed by Alys Lawrence Written by Leo Bradley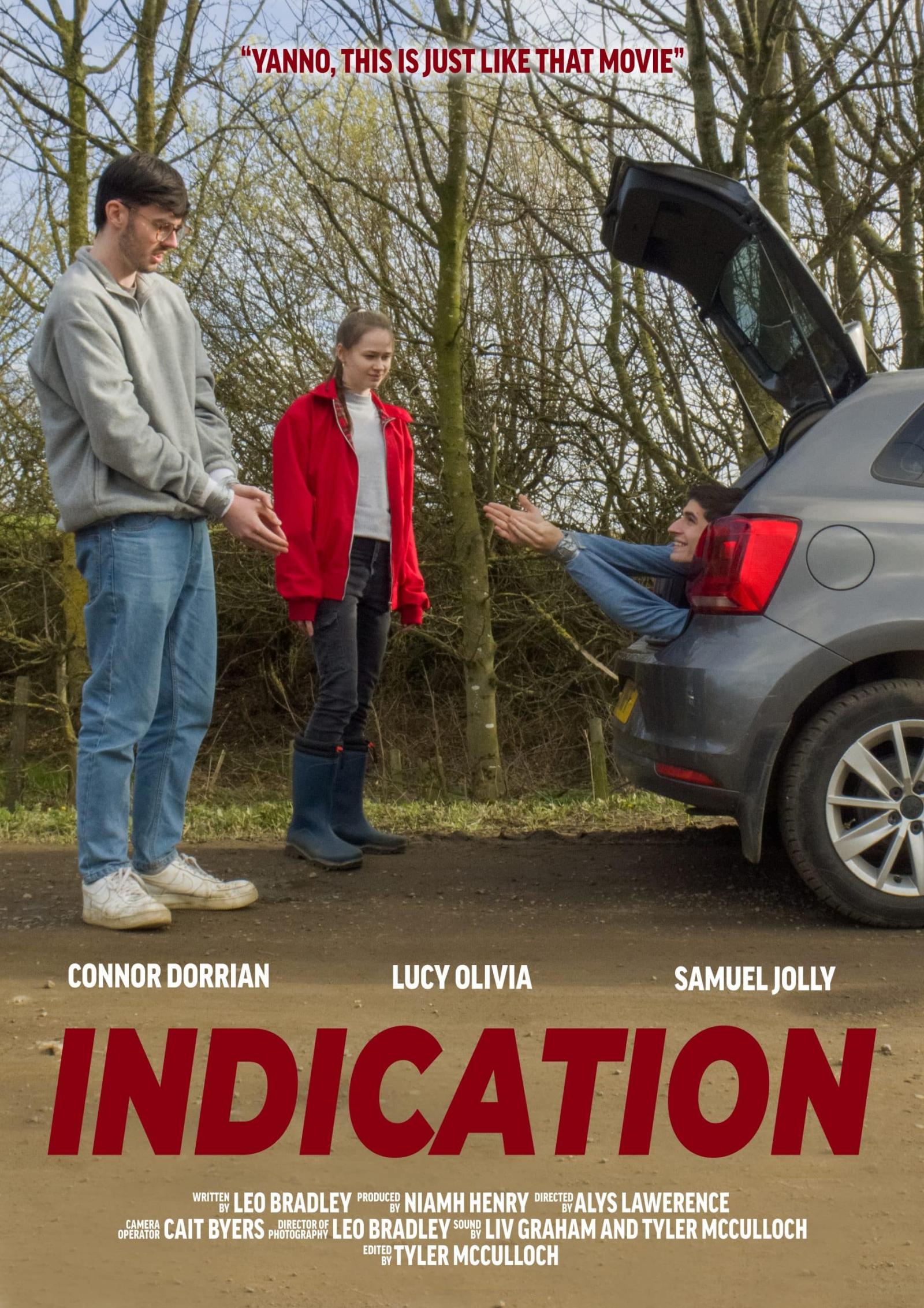 Alyson is on a road-trip through the British country with an unwilling passenger in tow. Can Charlie escape his deluded chauffeur, or is his fate sealed?
The Intricate Innards of a Human Being
Directed by Kyle Flynn Written by Erin Thompson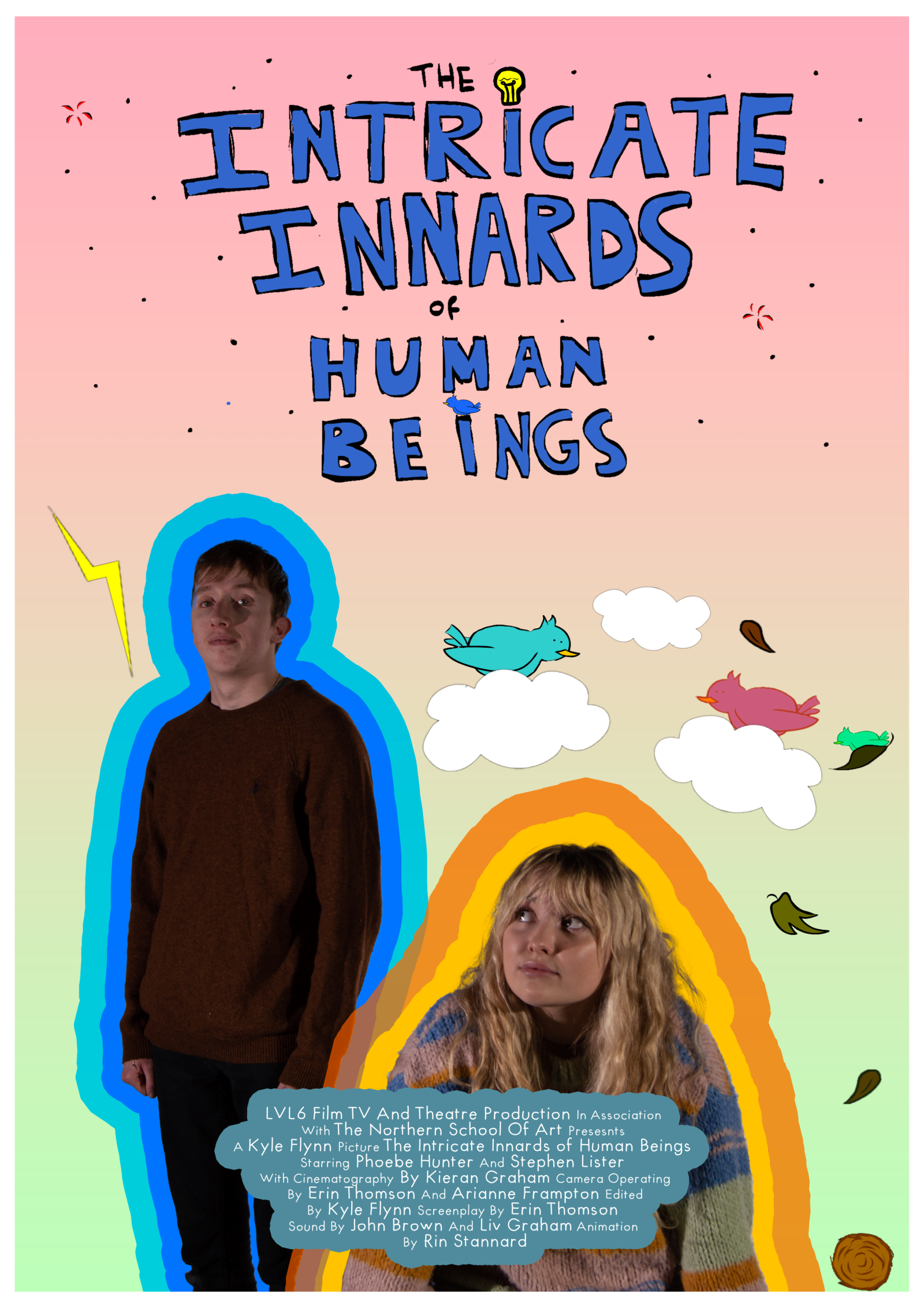 Adulthood friendships are hard to come by, especially for oddball Jen. Her unwavering optimism and unique world view allow her to make it through her brutal day to day at work. Jen stumbles upon her idol and writer of her favourite comic series, Harry, as a friendship starts to blossom. However, every relationship is not without its struggles. A few ill planned words leave Jen on her own once again, will she and Harry ever make amends or will Jen return to her life of mockery and misery?