Here at The Northern School of Art, we have an established Industrial Liaison Group with specialists from all fields of the creative industry. These individuals, well known nationally and internationally in their fields, work with students and staff, providing vital industry insights and helping to develop our curriculum. These talented and influential individuals are appointed as Visiting Fellows or Visiting Lecturers and have regular physical and on-line contact with programmes. Here is a selection of our Visiting Fellows and Visiting Lecturers.
SIMON COSTIN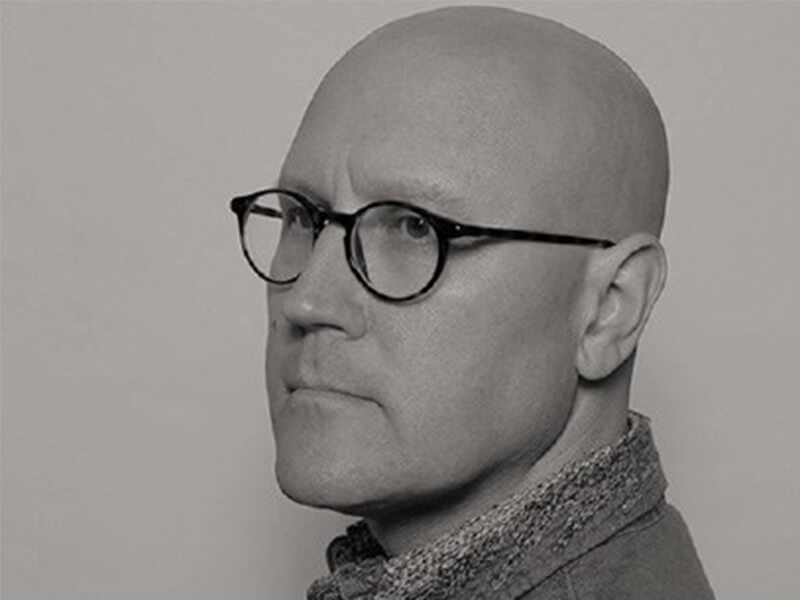 Simon Costin is an internationally respected art director and recently curator who has worked on commercial designs for Alexander McQueen, Hermes, Harrods, Gareth Pugh and set design for Tim Walker. He is renowned for the conceptually ambitious nature of his designs, events and exhibitions. Costin's artwork has been displayed in many exhibitions, at venues as diverse as a forest in Argyll, the ICA in London and The Metropolitan Museum of Art in New York.
JULIAN ROBERTS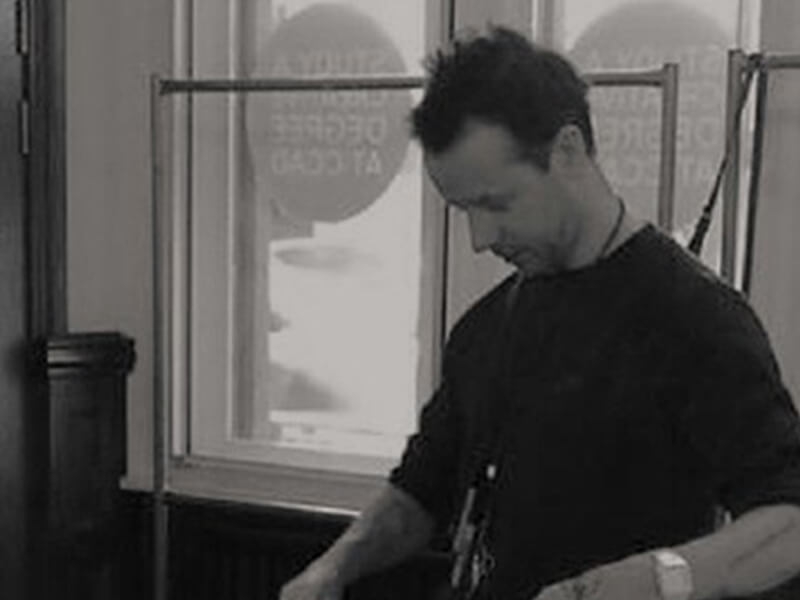 Julian Roberts has shown twelve womenswear collections during London Fashion Week under the labels 'nothingnothing' and JULIANAND'. Julian has developed the 'subtraction cutting' method of hollow construction for men's and women's fashion garments, which has been taught and demonstrated to CCAD fashion students.
ANDREW CONINGSBY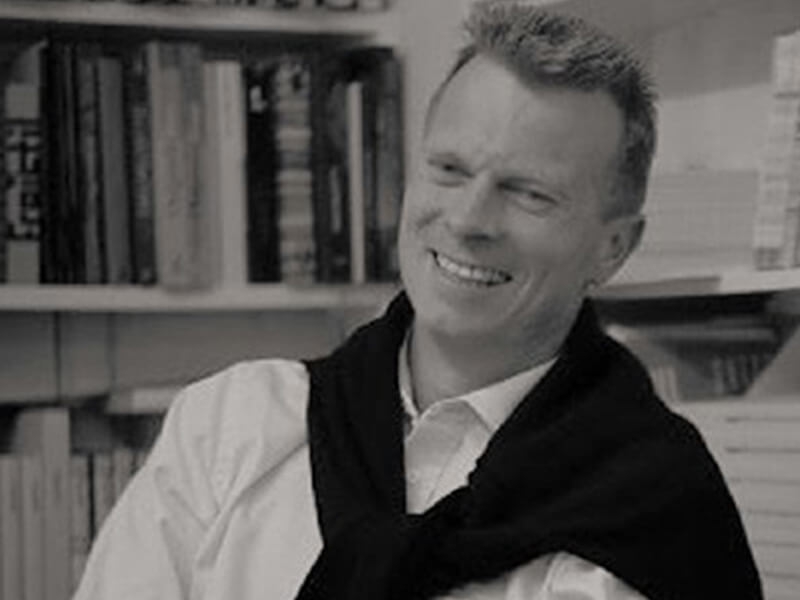 Andrew Coningsby is the chairman of The Association of Illustrators. Andrew has given students access to the business end of illustration. He runs Debut Art, one of the largest illustration agencies in Europe, with students gaining real insight into this aspect of the profession. Andrew owns the prestigious and stunning Coningsby Gallery in London, where he allows our students to exhibit each year to give them access and visibility in the capital.
WILL SIMPSON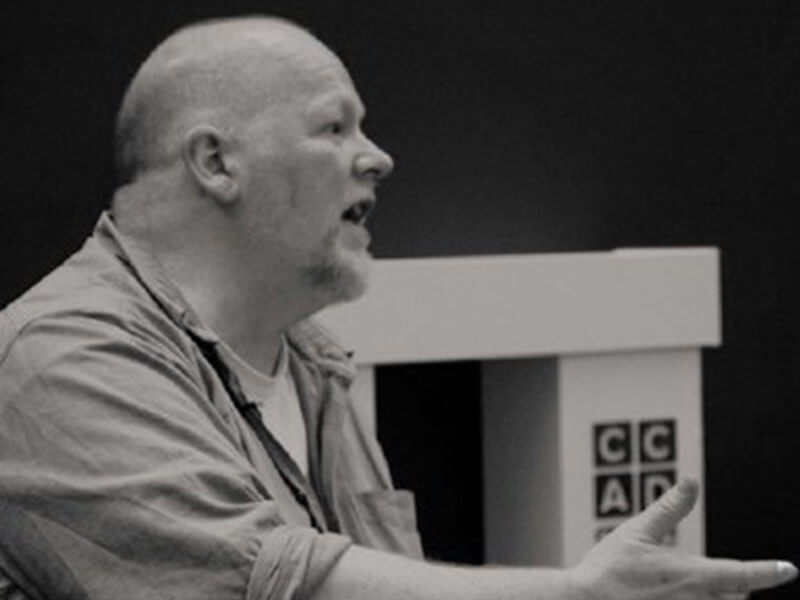 Will Simpson is the concept and storyboard artist for Game of Thrones. As one our Visiting Fellows, Will visits us in college to work with students. In January 2015, he spent two days with us delivering a talk, held a Q&A session about his career and worked in the studio with film and illustration students.
TINA SHERIFA HICKS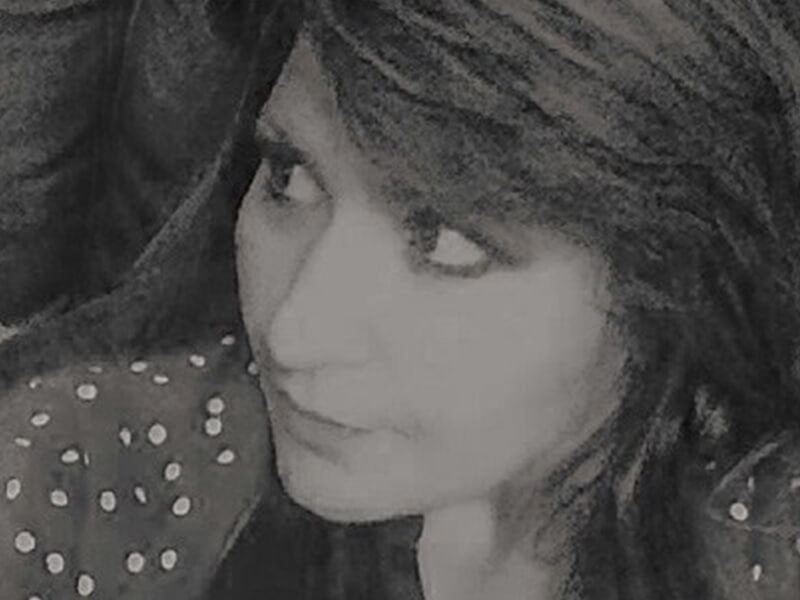 Tina Sherifa Hicks is a film and TV Production Designer and Art Director working on high profile shows including Waterloo Road, Scott & Bailey, Wire In the Blood and Eastenders.
DAN HOLDSWORTH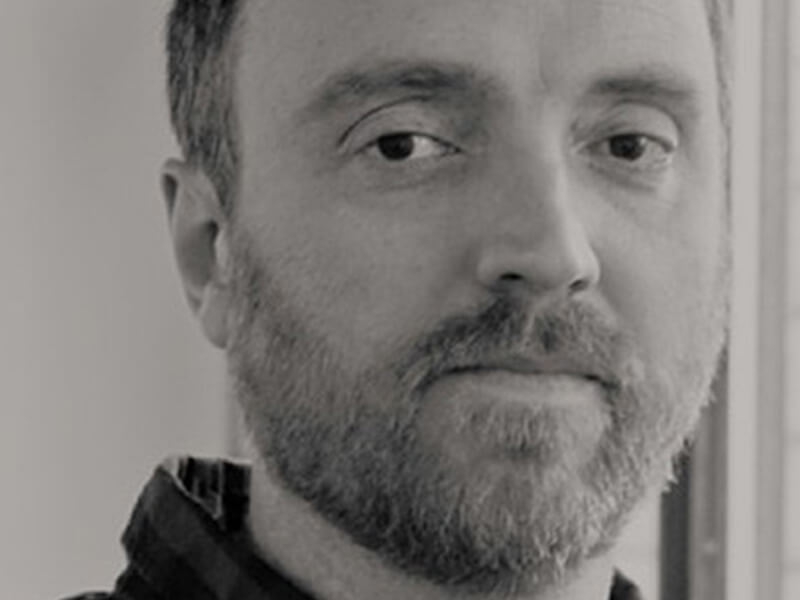 Dan Holdsworth is an internationally known British photographer who creates large-scale photographs and digital art characterized by the use of traditional techniques and unusually long exposure times, and by radical abstractions of geography. He has exhibited internationally, including solo shows at BALTIC Centre for Contemporary Art, Gateshead, and Barbican Art Gallery, London; and group shows at Tate Britain, London, and Centre Pompidou, Paris. His work is held in collections including the Tate Collection, Saatchi Collection, and the Victoria and Albert Museum, London.
OTHER VISITING LECTURERS
CHRIS RIDDELL

Children's Laureate for England is a world renowned illustrator and writer of children's books – as well as the resident political cartoonist for the Observer. He has won two Kate Greenaway Medals, the British librarians' annual award for the best-illustrated children's book. Books that he wrote or illustrated have won three Nestlé Smarties Book Prizes and have been silver or bronze runners-up four times. He is perhaps best known for his Goth Girl and Ottoline series, as well as collaborations with Neil Gaiman. Chris collaborated with CCAD in the development and delivery of its acclaimed international Festival of Illustration and works with students to critique work, as well as giving them invaluable career insights.

ROWAN JOFFE

Rowan Joffe is an internationally acclaimed award-winning writer and director. He recently joined us as a Visiting Fellow. His directorial debut, Secret Life, was hailed as 'a masterpiece' by critics at both The Times and The Guardian newspapers. His second directing project, The Shooting of Thomas Hurndall, won Rowan a BAFTA Award for Best Fiction Director 2009, as well as a host of award nominations, including nominations for Best Single Drama at both the BAFTAs and the RTS Awards. In 2009, Rowan wrote and began directing his film adaptation of Graham Greene's classic novel, Brighton Rock, for Optimum Films, which was released in 2011. Rowan also wrote and directed Before I Go to Sleep, adapted from the hit novel by SJ Watson, which starred Nicole Kidman, Colin Firth and Mark Strong and was released in 2014. Rowan, who lives in the US, will be giving advice and delivering talks to students about the process of producing major motion pictures as well as TV series – taking them from concept to screen.

GODFREY WORSDALE

Godfrey Worsdale has just been appointed as the Director of the Henry Moore Institute, having been the longest serving Director of the Baltic Centre for Contemporary Art, where he brought the Turner Prize show out of London. Godfrey has delivered talks on the ecology of the visual arts – how to understand the world of fine art – and has visited our fine art studio to talk with students about their work.

ZOE YORK

Zoe York has been a senior buyer (gifts, greeting cards, Christmas) for the Fenwicks department store for many years and has also established a very successful online card and gift business. She has an unrivalled knowledge of this marketplace – what sells and what doesn't. Zoe, who also works as a consultant, will work with students to develop commercially understanding around products and give advice on entrepreneurship.

NIGEL CABOURN

Hailed as a cult British designer, Nigel Cabourn has worked in the industry for over forty years producing collections, which are not influenced by 'fashion' trends but driven by inspirational stories of real people in history and vintage military, outdoor and work wear pieces. He is a passionate and avid collector of vintage clothing since the late 70s – he has amassed an archive of over 4,000 pieces, unearthed from all corners of the globe. It is from this ever-increasing archive that Nigel draws inspiration for styles, fabrics and details to ensure that each collection has a real story, sense of history and integrity. His aim to create a brand that celebrates the best of British has been realised with his Authentic line, launched in 2003, which uses quality heritage fabrics and is produced in British factories to the highest standards and craftmanship. The Mainline Collection, designed by Nigel and manufactured in Japan, is driven by his appreciation of innovative Japanese fabrics and production techniques, yet still complimenting the philosophy of the Authentic Collection. To this day, Nigel remains the hands-on driving force behind the Nigel Cabourn brands – Authentic and Mainline – working closely with his design and production teams and various collaborators to produce around 18 collections each year.

GRANT MONTGOMERY

Production Designer with credits including Peaky Blinders, Jamaica Inn, Lewis and Death Comes to Pemberley, Grant Montgomery is now Production Designer on the forthcoming, major adaptation of Beowulf as a 13 part series for ITV. Production Design students have gained valuable work experience on these large-scale sets – Grant is set to be a regular partner for the college.

STEPHEN WRIGHT

Stephen Wright has created the House of Dreams museum in East Dulwich. He uses the discarded objects of everyday life to create mosaics: milk bottle tops, broken dolls, dolls eyeballs, the contents of Christmas crackers, false teeth, pen lids, crockery, and the rich pickings of a car boot sale. Seemingly worthless ubiquitous objects are turned into jewels that become an integral part of the stories he tells. His interest is driven by the impromptu aesthetic qualities that they offer. Wright's use of objects is Outsider Art. A Baroque Art for our times. Steven works with our students to inspire them and challenge the aesthetic in their design.

MIKE KELLY

Mike Kelly is the former Finance Director of Warner Brothers and is now Managing Director of Northern Alliance. As its inaugural Head of Finance, Mike helped establish the UK Film Council, integrate its constituent bodies, create its systems and policies and make its initial investments in the development, production and distribution of films including Gosford Park, Bloody Sunday and The Magdalene Sisters. In 2006, Mike established Northern Alliance Ltd, an accountancy practice specialising in providing accounting and consulting services and business advice to public and private sector clients operating in the entertainment and media industries.

MARTIN PARR

Martin Parr is known as the chronicler of our Age. A documentary photographer, he is known for projects that take an intimate, perspective on modern life and social class. His major projects have been rural communities (1975–82), The Last Resort (1983–85),The Cost of Living (1987–89), Small World (1987–94) and Common Sense (1995–99). Since 1994, Parr has been a member of Magnum Photos. He has had around 40 solo photobooks published, and has featured in around 80 exhibitions worldwide – including the international touring exhibition ParrWorld, and a retrospective at the Barbican, in 2002.

JOHN MCCREA

John McCrea is an internationally renowned artist working for DC and Marvel amongst others – he draws Spiderman. John McCrea has enabled the illustration programme to develop its network into comics and graphic novels. Not only has John spoken to the students in formal presentations, he has given them one-to-one portfolio advice and been able to wander through the studios looking and helping students with their work. John recently exhibited his work and talked at the Festival of Illustration, hosted by The Northern School of Art.

ALAN KITCHING

World-renowned typographer, designer and letterpress practitioner Alan Kitching (RDI AGI Hon FRCA) recently published The A to Z of Letterpress, adding to previous seminal works published over the past 50 years. Alan's distinguished career has taken him to the Royal College of Art, UAL, and saw him establish The Typography Workshop in Clerkenwell in 1989.

SUSAN HARDY

Susan Hardy has worked for over 35 years with Cosprop. She is the senior designer for this go-to company, which has provided outfits for many period dramas for theatre and screen such as Downton Abbey, Pride and Prejudice, Ripper Street and The Duchess. Susan is very supportive of courses at The Northern School of Art, visiting student's exhibitions and offering work experience and employment.