COURSE OVERVIEW

Duration: 1 Year, 2.5 Days per week
UCAS points: Up to 144 (depending on grade outcome)
Campus: Middlesbrough


The award-winning Access to HE programme is a highly supportive course designed to provide learners (19+ years) with the opportunity to get back into education and training. The programme excels in building student's confidence, employability skills and professionalism through creative practice and live projects with practising collectives such as 'BloomInArt'.

Your successful completion of this course will provide you with our own individual creative portfolio and the skills you need to progress to a wide range of degrees at university or a Master's if you already have a degree in a non-art & design subject. Students will produce a very diverse portfolio of Art & Design work focussing on their interests and strengths.
COURSE DETAILS
You will work with professional creatives and tutors who will explore and teach a wide range of academic knowledge and practical creative skills, including: • drawing • textiles • 2D & 3D communication • digital arts • history of art Tutors are committed to providing an amazing student experience and supporting students to achieve. The course features a tailored approach to learning and progression routes that sets it apart from other education providers. It prepares students for a range of professional careers, some of these have included illustrator, prop maker, textiles and surface designer, community artist, teacher, concept artist, photographer and fashion designer. You will receive a wide range of support including essay writing, research, portfolio building and UCAS application support for university should you wish to apply. You may also have the opportunity to exhibit your work in the exciting end of year Summer Show exhibition (subject to Covid-19 guidance).
How to apply:
Although there are no formal entry requirements, prospective students will be required to provide evidence of their commitment, motivation and life skills to cope with the level of the course by providing such things as drawings, photographs, ideas development, concept art, embroidery, craft items and evidence of written work. You may be eligible for an
Advanced Learner Loan
. Student Finance England will 'write-off' any outstanding Advanced Learner Loan balances you owe for an Access to Higher Education course once you complete a higher education course. This means you do not have to repay it. We would be happy to arrange an informal and friendly discussion with you if you are thinking about applying for this course. Please contact our student recruitment team on
01642 288888
or
email us studentrecruitment@northernart.ac.uk
'I've loved this course, wish I'd done it years ago. [The] tutors have been amazing, the course has opened a whole new world up to me.' Student Survey, 2021


The Northern School of Art's Middlesbrough campus has been given another 'Outstanding' rating by Ofsted. Following an intensive four-day inspection by six inspectors the School's further education provision has retained the top rating it has held since 2009.
Find out more!
ENTRY REQUIREMENTS
MINIMUM AGE TO STUDY THIS COURSE
MAXIMUM UCAS POINTS SCORE FOR FINAL GRADES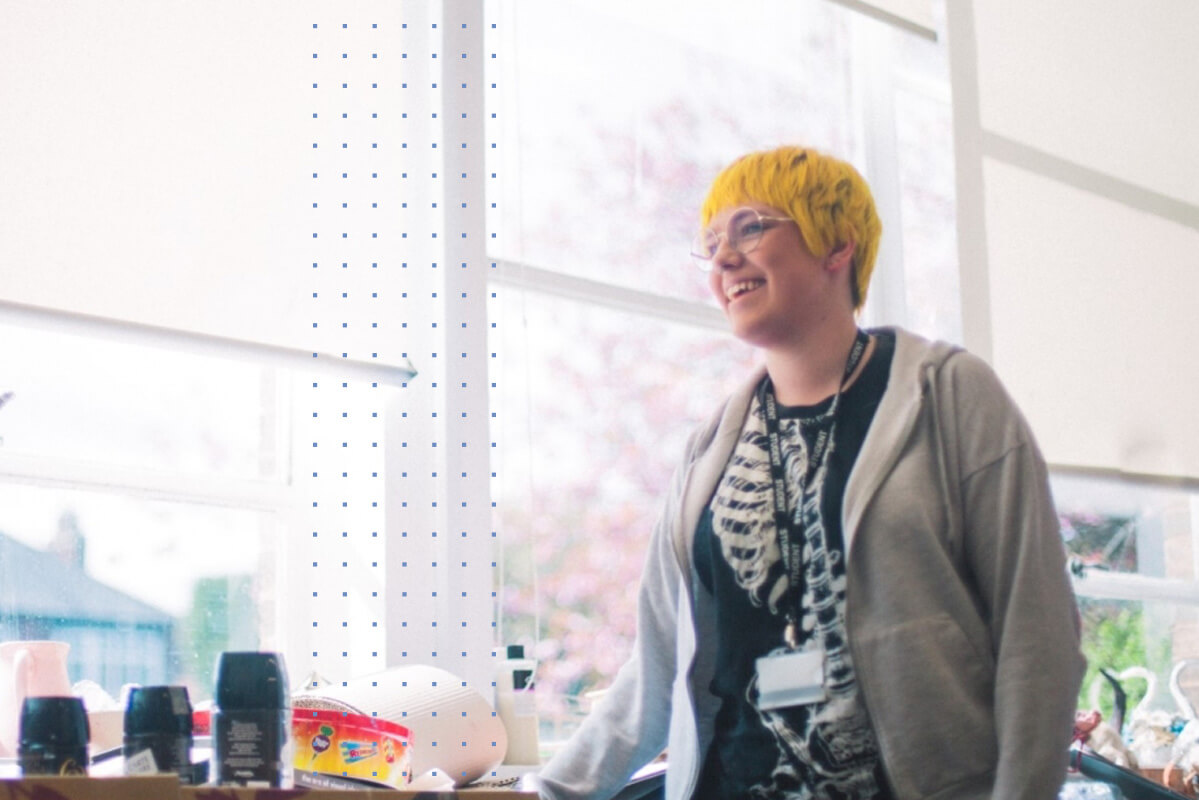 STUDENT VOICE
CHELSEA WARTON What do you enjoy most about your course? I'm looking to do concept art at university once I finished my course here. What's your favourite thing about The Northern School of Art? I know now that this was the best choice for me to progress with my career. What are your next steps? This seemed like the best way to get back into education, as I've been out of the educational loop for 5 years and this college seemed like the best one to come to. I wanted to get myself university ready and no other place seemed good enough to do that. What's surprised you about your time here? Concept art is my area and with the diversity that this course offers, it was also perfect to develop myself in an area whilst also learning some new things that I wouldn't normally think to try.
COURSE NEWS