COURSE OVERVIEW

Duration: 1 Year, 2.5 Days per week
UCAS points: Up to 144 (depending on grade ouctome)
Campus: Middlesbrough

The Access to Higher Education Diploma in Art & Design is designed for those students who wish to return to education as a mature student (age 19+ years).

Your successful completion of this course will provide you with your own individual creative portfolio and the skills you need to progress to a wide range of degrees at university or a Master's if you already have a degree in a non-art & design subject.
COURSE DETAILS
You will work with professional creatives and tutors who will explore and teach a wide range of academic knowledge and practical creative skills, including: • drawing • textiles • 2D & 3D communication • digital arts • history of art You will receive a wide range of support including essay writing, research, portfolio building and UCAS applications for university should you wish. You may also have the opportunity to exhibit your work in the exciting end of year Summer Show exhibition (subject to Covid-19 guidance).
How to apply:
Although there are no formal entry requirements, prospective students will be required to provide evidence of their commitment, motivation and life skills to cope with the level of the course by providing such things as drawings, photographs, ideas development, concept art, embroidery, craft items and evidence of written work. You may be eligible for an Advanced Learner Loan
Advanced Learner Loan
Student Finance England will 'write-off' any outstanding Advanced Learner Loan balances you owe for an Access to Higher Education course once you complete a higher education course. This means you do not have to repay it. We would be happy to arrange an informal and friendly discussion with you if you are thinking about applying for this course. Please contact out student recruitment team on 01642 288888 or email studentrecruitment@northernart.ac.uk
ENTRY REQUIREMENTS
MINIMUM AGE TO STUDY THIS COURSE
MAXIMUM UCAS POINTS SCORE FOR FINAL GRADES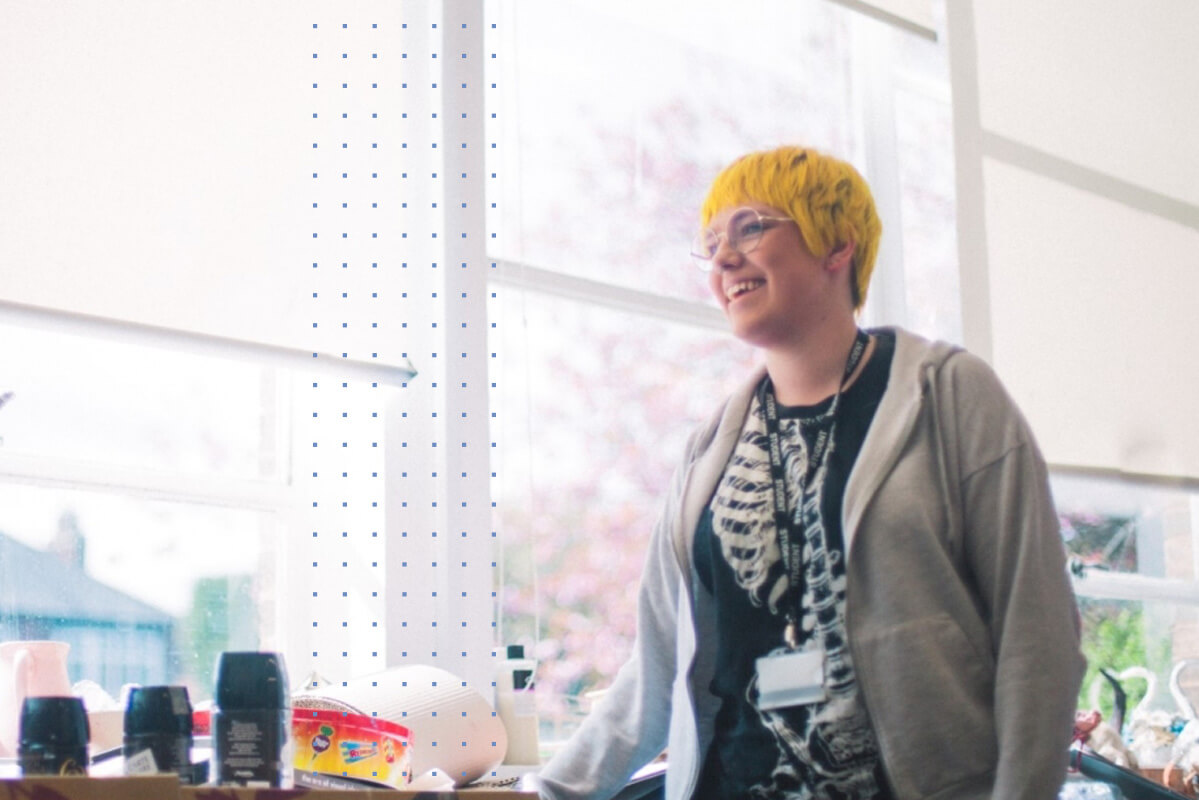 STUDENT VOICE
CHELSEA WARTON What do you enjoy most about your course? I'm looking to do concept art at university once I finished my course here. What's your favourite thing about The Northern School of Art? I know now that this was the best choice for me to progress with my career. What are your next steps? This seemed like the best way to get back into education, as I've been out of the educational loop for 5 years and this college seemed like the best one to come to. I wanted to get myself university ready and no other place seemed good enough to do that. What's surprised you about your time here? Concept art is my area and with the diversity that this course offers, it was also perfect to develop myself in an area whilst also learning some new things that I wouldn't normally think to try.
COURSE NEWS