What's it like to study at The Northern School of Art?
Providing over 100 years of education, The Northern School of Art is truly an experienced hand in educating young people in the arts. With two campuses in the historic Tees Valley, our students benefit from the distinctive experience that comes from studying creative practices in a school dedicated to artistry. Our student body have their voices heard clearly within our small specialist community.
Where is our campus?
Our Hartlepool campus is a mix of contemporary and historical, full of the space and resources you need to build your practice. Based in the Middle of our town, which is the perfect location to enjoy the surrounding areas. We are neighbors to the historic royal marine and heritage museums, a shopping complex, entertainment park, marina and are less than a minute's walk from our train station as well as independent cafes and bars. We even have our towns Art Gallery right at the heart of our campus. Our accommodation is just a walking distance away from our school and all local amenities. Scroll down to check out some of our facilities, what our students have to say about us and browse local attractions in Hartlepool.



Discover Our Facilities
You will master your practice in the state of the art spaces we provide, using professional resources to hone your skills. We are able offer our students the space needed to expand your practice and grow as an artist. With industry standard equipment, software and staff to support you, students benefit from being a part of a specialist and small student body. Watch the video below for a sneak peek of our spaces, if you want to see more make sure to book on to an
open day.
From the dark room to the print room we have all the equipment and support you need to develop your creative journey.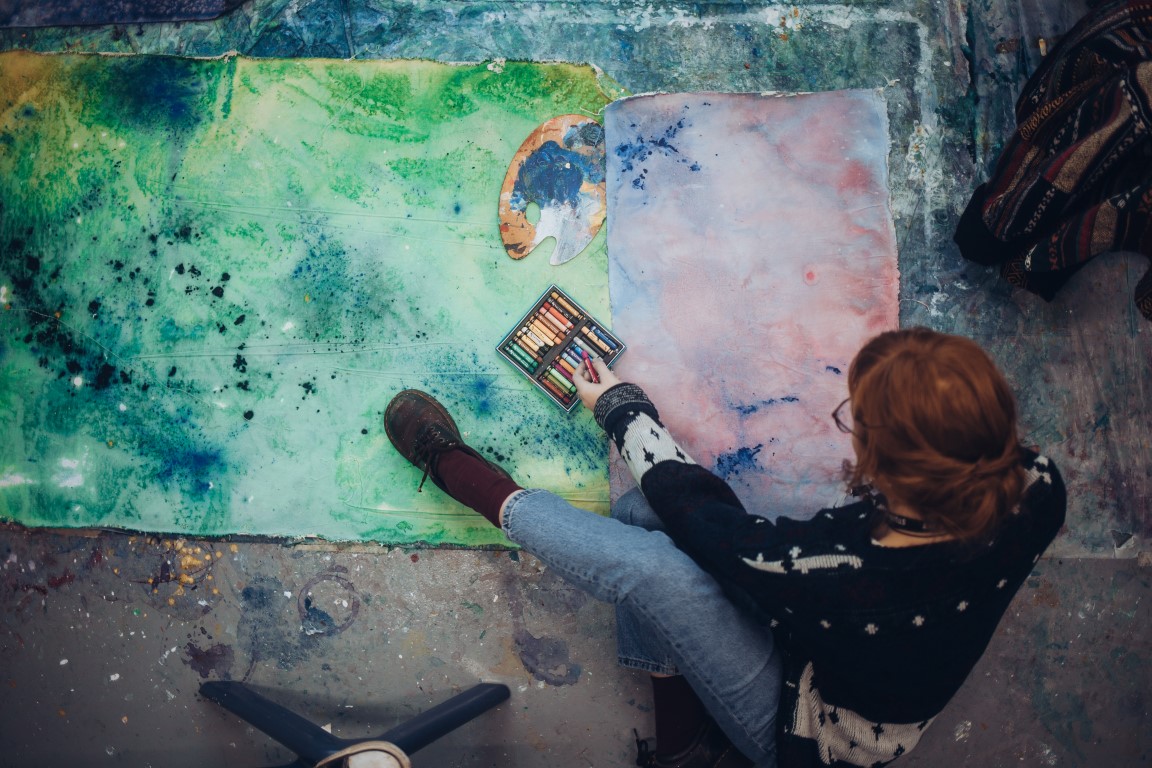 Hear from our students!
"I looked around a lot of places, the reason I chose this one is because it had the highest teaching standard award and the longest contact time with my lecturers, and it also had the biggest studio spaces. The student life in Hartlepool is quite vibrant. When I came here I was worried i'd be lonely and make no friends but it's the complete opposite"
Student Voices
What can you do in Hartlepool?
We are small enough to feel like home but big enough to help you thrive.
Welcome to the Tees Valley! A cluster of towns, seascapes, nature, arts, urban landscapes and industry. A source of talent, culture, history and growth. We are small enough to feel like home but big enough to help you thrive. We welcome new students with our friendly culture and homey atmosphere. Our Higher Education campus is located right in the centre of the historic town of Hartlepool. Our unique location offers our students and staff all the benefits of living in a town such as cheaper living cost and a strong sense of community, as well as offering a taste of city life as we are so close to the prominent cities of Newcastle, Leeds, Sunderland and York. The North East is widely known as one of the friendliest places to live and we couldn't agree more. Hartlepool like it's surrounding areas has a welcoming tight-knit community that we are proud to a part of!
We know that you may not know a lot about our home, but don't worry, there is lots to do and be inspired by.