COURSE OVERVIEW

Duration: 2 Years, Full-Time
Entry Requirements: 5 GCSEs (9-4/A*-C) UCAS points up to 56 (depending on grade outcome)
Campus: Middlesbrough

This course offers you the opportunity to explore how the very real influence of art and design has effected the growth of society throughout history.
COURSE DETAILS
You will examine meanings conveyed through art and design from the Italian Renaissance to the contemporary works of today and how these have influenced and been influenced by changing social, political, cultural and economic factors. Your studies are further enhanced by museum and gallery visits as well as talks given by visiting lecturers and practitioners from the industry. This will enable you to develop your skills in observing and interpreting artworks through a theoretical approach to study. On successful completion of an A-Level programme of study, you will have the skills and qualifications needed to progress onto a wide range of courses at foundation diploma or degree level or go directly into employment. The qualification you will be awarded is GCE A-Level Art & Design: Critical and Contextual Studies.
ENTRY REQUIREMENTS
A MINIMUM OF FIVE GCSES AT A*-C/9-4 INCLUDING MATHS AND ENGLISH AT MINIMUM C/4 GRADE PLUS A PORTFOLIO OF ARTWORK AND EVIDENCE OF WRITTEN WORK.
MAXIMUM UCAS POINTS SCORE FOR FINAL GRADES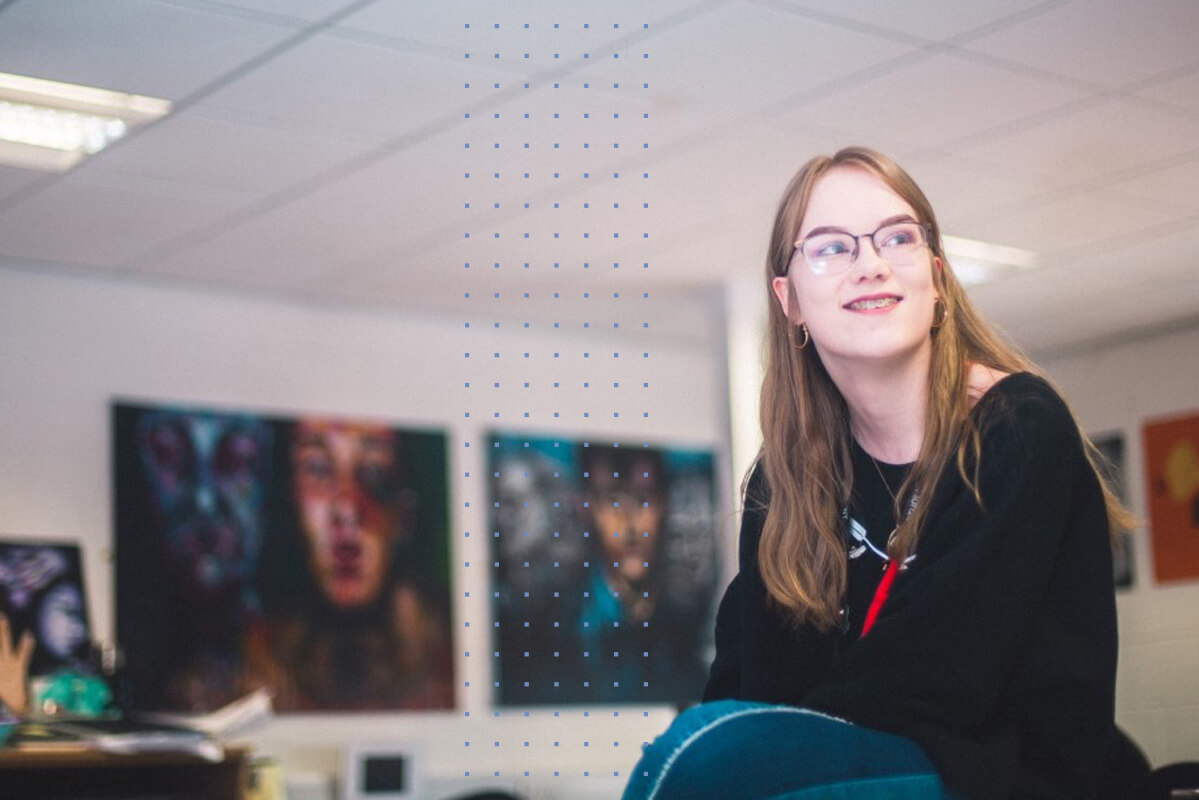 STUDENT PROFILE
HOLLY SPEAKMAN What do you enjoy most about your course? I love our tutor, she's a mine of knowledge about the subject and she's incredibly helpful and an amazing teacher. What's your favourite thing about The Northern School of Art? I love that it's a college dedicated to art, so every student is creative there and willing to help each other out. What are your next steps? I plan to do a year of Foundation here and then head to the Higher Education campus at Hartlepool to study BA (Hons) Production Design for Stage & Screen. What's surprised you about your time here? I didn't know we'd have the opportunity to make practical art as well as the theory and research, and I really enjoy combining research and studies into our own art and showing the influences and history of what I'm inspired by today.
COURSE NEWS