COURSE OVERVIEW

Duration: 1 Year Full-Time
Entry Requirements: 4 GCSEs at 3/D
Campus: Middlesbrough

The Level 2 Diploma: Art & Design course is designed for those students who wish to build their academic qualifications. Offering students the chance to achieve the equivalent of x4 GCSE's in creative subjects.

In safe, creative and spacious studios, you will work with highly experienced tutors who will support and help you to develop your skills and knowledge. Professional Creatives and Tutors will help and support you in exploring academic knowledge and practical creative skills, including:

• Drawing
• Painting
• Sculpture
• Graphic Design
• Surface Design
• Fashion
• 3D design

COURSE DETAILS
You will be shown how you can express individual ideas and thoughts through a wide range of art and design skills and techniques. You will create a portfolio of work that will reflect your unique potential within art and design and enable you to study further or gain employment. You will also explore the work of other artists and designers and learn how they have made a career in art and design. This work is supported by educational visits to galleries and other cultural places of interest. You will have the opportunity to participate in industry led projects and competitions. All of this is managed by highly creative and experienced tutors who will support and help you to develop your skills as well as helping you to gain confidence on both a personal and creative level. Our studios are creative and stimulating places to work and our excellent resources and space ensure that you can develop your talent in a safe, comfortable and spacious environment. Maths and English are provided as additional studies to the main course and are compulsory for all students if you do not already hold a GCSE in these subjects at grade 4 (C) or above. You may also have the opportunity to exhibit your work in the exciting end of year Summer Show exhibition (subject to Covid-19 guidance). Your Creative Career Tutors will also ensure that you receive the right support and guidance to progress onto further courses or employment. If you successfully complete this course, you can apply for a specialist Level 3 within the School (if you also have the necessary Maths and English qualifications).
ENTRY REQUIREMENTS
A MINIMUM OF FOUR GCSES AT D/3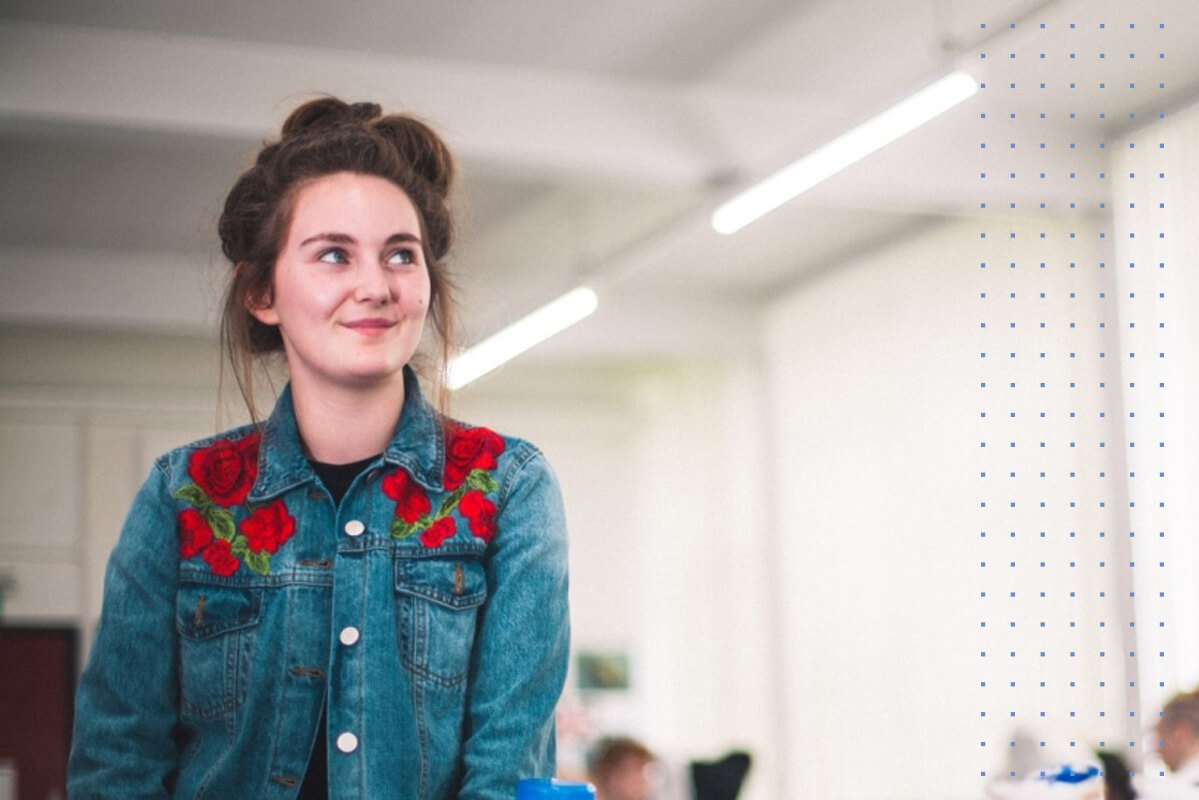 STUDENT PROFILE
KASEY STAINSBY What do you enjoy most about your course? The best thing is all the different opportunities available to us and we get to experiment with lots of different things. What's your favourite thing about The Northern School of Art? Everybody's really nice and we've all come from different backgrounds. The atmosphere is great too. What are your next steps? I want to go onto the Level 3 Art and Design course here after this, which will help me further my skills in art and to see what's best for me to progress onto for my future career. What's surprised you about your time here? I didn't know how much I'd actually learn! I've gained so many new skills I didn't even know existed. For example, at the moment we're making 3D mud rock casts which I would have never had the opportunity to do before I came here.
COURSE NEWS