COURSE OVERVIEW

Duration: 2 Years Full-Time
Entry Requirements: 4 GCSEs (9-4/A*-C)
UCAS points up to 168 (depending on grade outcome)
Campus: Middlesbrough

This fashion course will give you an excellent understanding of the whole design process through specialist teaching that covers fashion sketching, garment construction, technical investigation, fabric manipulation, portfolio building and fashion promotion and styling.
COURSE DETAILS
Fashion is a powerful art form, it allows us to express ourselves through the clothes that we design and wear. As fashion student on this pathway you will learn the skills and nuances of different sub-sections within the industry. During your time on this course emphasis is placed on professional practice as you work in a studio full of industry standard equipment. There may be opportunities to take part in educational visits to international centres of fashion excellence such as Paris and London. The course will give you a well-rounded education to help you understand the many areas of the fashion industry and is ideal for anyone wishing to embark on a career in fashion. Successful completion of the course gives the qualifications and skills required to progress onto a range of degree courses or go directly into employment. Work Experience Students will be encouraged to take part in 'live briefs' with professional clients, recent clients and briefs have included: • Nike • Burberry • Gill Wright - fashion illustrator • Sunday Girl - international fashion magazine Our students have progressed to a range of degree courses including Central St Martins University Arts London, University of Westminster, London College of Fashion, University of Salford, Manchester Metropolitan University, Liverpool John Moores University and Northumbria University.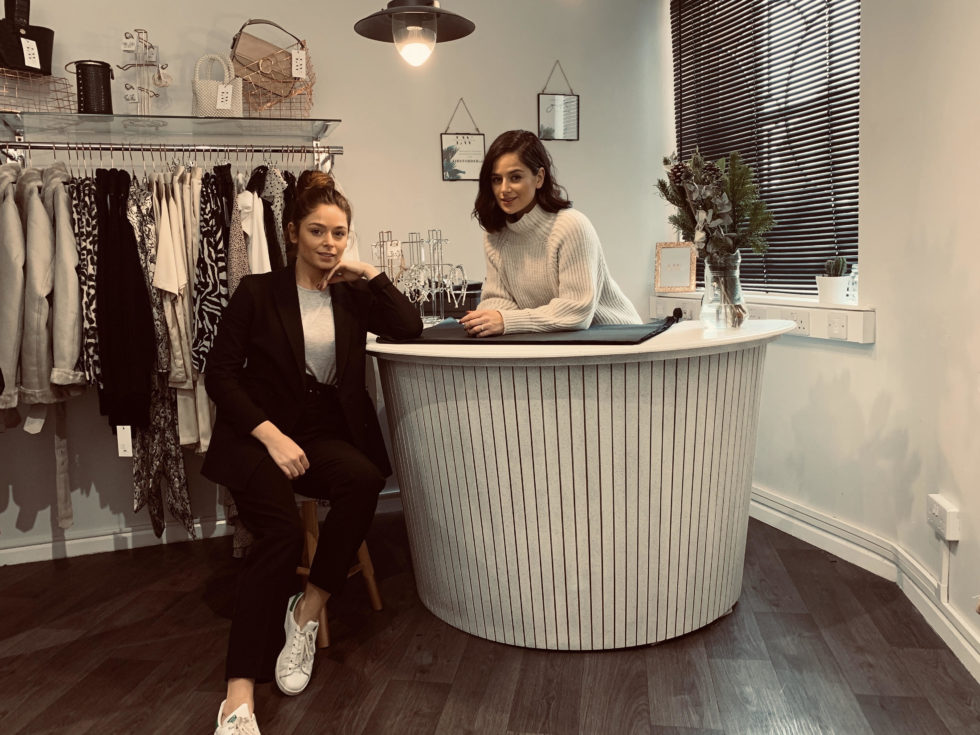 Alumni Our alumni have gone on to develop fantastic careers spanning all areas of the fashion industry including: Cissy Jones @cissyjones Pretty Little Thing: After getting 1.1 million views on a tiktok video, Cissy Jones has now secured her dream job at fashion giant Pretty Little Thing. Cissy studied fashion at the School, it's such an amazing college, it's dedicated to all creatives and I highly recommend". Claire Barrow @Claire_Barrow Claire's work explores the subconscious by depicting fantastical realms. Claire made her London Fashion Week debut the same year after being awarded Fashion East, has created bespoke leather artwork worn by Rihanna and continues to produce her highly successful Xtreme Sports collections alongside her broader art practice. • Danielle & Natalie Futo (pictured), entrepreneur & founder, Lielle Womenswear • Abbie Killen, assistant buyer, Matalan • Amy Churchill, CAD designer, Abercrombie & Fitch • Ashley Robinson, creative director, ADYN Studio Ltd • Charlotte Wood, assistant designer, Monsoon & Accessorize • Stephanie Greenwood, head of pattern cutting, The Descended


The Northern School of Art's Middlesbrough campus has been given another 'Outstanding' rating by Ofsted. Following an intensive four-day inspection by six inspectors the School's further education provision has retained the top rating it has held since 2009.
Find out more!
ENTRY REQUIREMENTS
A MINIMUM OF FOUR GCSES AT C/4 OR ABOVE INCLUDING MATHS AND ENGLISH AT GRADE D/3, PLUS A PORTFOLIO OF WORK. (IF YOU HAVE MATHS/ENGLISH AT GRADE D/3 YOU WOULD BE REQUIRED TO WORK TOWARDS THESE QUALIFICATIONS ALONGSIDE YOUR COURSE)
MAXIMUM UCAS POINTS SCORE FOR FINAL GRADES
COURSE NEWS