COURSE OVERVIEW

Duration: 2 Years Full-Time
Entry Requirements 4 GCSEs (9-4/A*-C) UCAS points up to 168 (depending on grade outcome)
Campus: Middlesbrough

This course allows you to work on a variety of different creative projects such as short films, documentaries, TV Studio Broadcasts, live briefs with local businesses and more!

You will learn to plan and pitch a film ahead of developing skills in scriptwriting, storyboarding, shooting and editing your own short films along with learning how to record audio correctly using our professional kit. You will have opportunities to explore lots of different skills and creative techniques, combining theory and practice.

By the end of this course, you will be confident, creative, moving-image producers with a practical understanding of industry processes and techniques.
COURSE DETAILS
As well as industry skill sets, the course also provides a wide range of opportunities for students who are focussed on conceptual exploration of moving-image production. Learners are provided with the choice to study a variety of assignments, such as advertising, documentary and fine art film making. Recently, students Abbie Ridge and Fenton Ray were both shortlisted for US based film Festival 'Student Impact Awards' and both have also been officially selected for the 'Lift Off Global-Network' Film Festival based in London. Group work is essential, so you will quickly make new friends while learning the creative and technical skills necessary for industry. Projects are designed to give you an insight into varying careers within the film, TV and online broadcast industries. These include camera operators, editors, directors, producers, cinematographers and more. The course has a range of industry links that provide 'live projects' and work experience. Within these projects, students have worked with local businesses and charities such as PlayBrew Co, Rounton Coffee Roasters, Red Balloons, The Hartlepool Foodbank and so many more. Students have also enjoyed a range of talks from industry speakers, including Jonny Grant (Director of Development and Distribution for Entertainment Squad/The Horror Collective based in LA), Wander Films, Chris J. Allan (Festival Director – Sunderland Shorts Film Festival), Lilia Parvin-Franks (Events Programmer for BFI) and lots more. The film and television industry is a hugely active sector within the creative industries and has grown year on year, in 2020 there were 86,000 jobs within the sector and in 2022 there were over 16,000 film and TV production companies in the UK alone. In recent figures we can see that the industry contributes approximately £6.1 billion to the UK's economy.


The Northern School of Art's Middlesbrough campus has been given another 'Outstanding' rating by Ofsted. Following an intensive four-day inspection by six inspectors the School's further education provision has retained the top rating it has held since 2009.
Find out more!
Life on the Course
YEAR 2 SHOWREEL
Play to see a collection of film snippets from our class of 2023! Produced by Y2 Film Students & Staff
STUDENT WORK
Written and Directed by Fenton Ray Daggett Sound and Camera work by Charlie Walker Produced by Olivia Hawkins Cast (all FE Acting students) Reuben Green as Damian Miles Foster as Rick Katie Armstrong as Rosie
VISITING PROFESSIONALS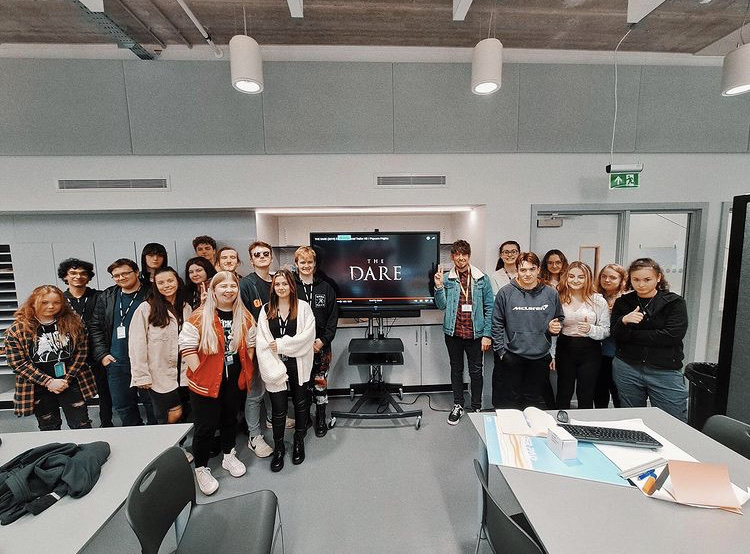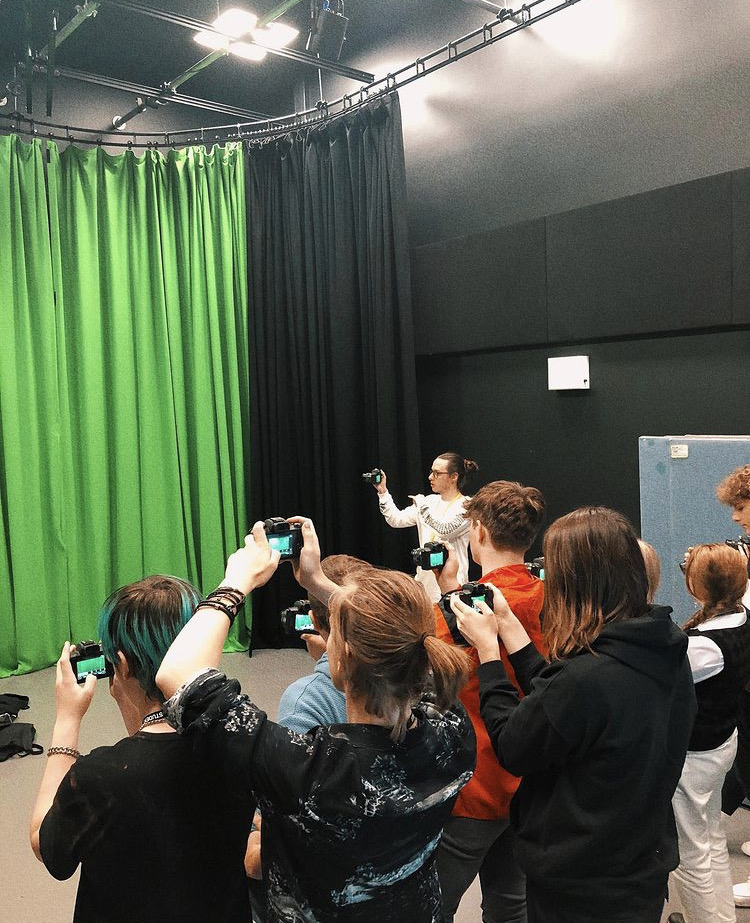 Jonny Grant
, screenwriter (The Dare)
Eddy Maynard
, videographer
ENTRY REQUIREMENTS
A MINIMUM OF FOUR GCSES AT C/4 OR ABOVE INCLUDING MATHS AND ENGLISH AT GRADE D/3, PLUS A PORTFOLIO OF WORK. (IF YOU HAVE MATHS/ENGLISH AT GRADE D/3 YOU WOULD BE REQUIRED TO WORK TOWARDS THESE QUALIFICATIONS ALONGSIDE YOUR COURSE)
MAXIMUM UCAS POINTS SCORE FOR FINAL GRADES
COURSE NEWS