COURSE OVERVIEW

Duration: 2 Years, Full-Time
Entry Requirements 4 GCSEs (9-4/A*-C) UCAS points up to 168 (depending on grade outcome)
Campus: Middlesbrough

Your tutors are industry professionals who will teach you how to use the design process to explore and generate professional and contemporary responses to assignments covering advertising, editorial design, packaging, marketing and promotions, illustration, branding, typographic design, motion graphic animation and graphic image making using traditional and digital methods.

You will discover how to turn ideas and experiments into professional outcomes using our dedicated suite of apple computers and laptops and be taught how to use professional Adobe software.
COURSE DETAILS
The students on the course will work on a variety of projects including live briefs with industry contacts. If you are interested in how social media can be used to create exciting and engaging content for promotion and advertising then this is the course for you. In the second year, students are given the opportunity to respond to projects in more graphic design or illustration led styles after exploring both areas for the first year of the course. The course is designed to be responsive to the latest developments in the design industry as well as building in the opportunities for students to react creatively to current issues around the world. Successful completion of the course will give you the skills and qualifications required to go directly into industry or progress to a range of degree courses for example: • graphic design & communication • illustration • digital design & advertising • surface design The course also has a range of industry links, including Better Brand Agency, Harvey & Hugo and The Creative Alchemist. Students have the opportunity to pursue a range of work experience projects to secure important professional experience. Recent projects include working with Better Brand Agency and Harvey & Hugo, a Knife Crime advertising project, design support for Help to Trinity Youth Association and a music packaging review with Tenacity Tour & Album Promotion.
ENTRY REQUIREMENTS
A MINIMUM OF FOUR GCSES AT C/4 OR ABOVE INCLUDING MATHS AND ENGLISH AT GRADE D/3, PLUS A PORTFOLIO OF WORK. (IF YOU HAVE MATHS/ENGLISH AT GRADE D/3 YOU WOULD BE REQUIRED TO WORK TOWARDS THESE QUALIFICATIONS ALONGSIDE YOUR COURSE)
MAXIMUM UCAS POINTS SCORE FOR FINAL GRADES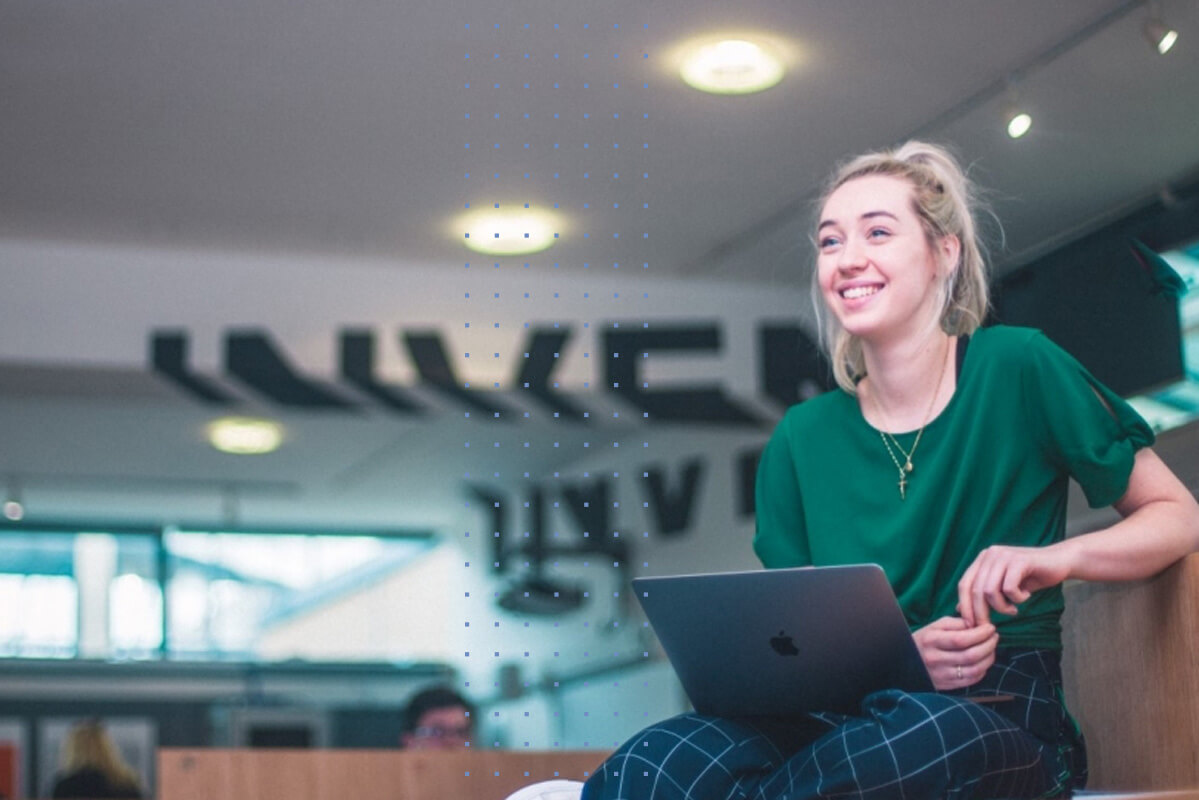 STUDENT PROFILE
NIEVE WALTON What do you enjoy most about your course? My favourite thing about this course has definitely been the course leaders. Paul and Tom are amazing and I can't imagine this course being the same without them. I know I'll definitely miss them when I leave. What's your favourite thing about The Northern School of Art? I love the independence you're given here. Throughout my course, I felt like part of a working team, which I think is really important in order to grow up and prepare for the future. What are your next steps? I originally planned to try and get a job after college, however, after many conversations and advice from my course leaders, Paul and Tom, I will be studying Graphic Design at Manchester Metropolitan University. What's surprised you about your time here? This course definitely helped me not only build my graphic design skills but also learn how to use my time efficiently and stay organised, as well as communicate with peers and the public through various projects.
COURSE NEWS