COURSE OVERVIEW
This wide ranging and innovative UAL Extended Diploma Photography course will give you the opportunity to open the door to the creative world of photography. Photographs are, as everyone knows, part of everyday life. This wide ranging and innovative course will give you the opportunity to engage with the language of photography via a series of assignments specifically written to broaden your outlook. The list of potential subjects is almost endless, as are the learning prospects on this course at The Northern School of Art.
COURSE DETAILS
On our UAL Extended Diploma Photography course, you will explore the full range of darkroom and digital techniques (including moving image and camera-less photography), giving a thorough understanding of the possibilities of their uses. Alongside technical comprehension, research and experimentation is greatly encouraged. Students will also explore the work of both commercial and fine art photographers, typically through educational visits and visiting photographers. The UAL Extended Diploma Photography course will expand your imagination and skills through workshops delivered by industry professionals, while getting full support for progression into higher education or the many varied roles within the photographic industry. The official title of this course is UAL Extended Diploma in Art and Design and this is what will be printed on the certificate at the end of the course. It has the equivalent UCAS points to that of studying three A-levels. The awarding body for this course is UAL: University of the Arts London Awarding Body.
ENTRY REQUIREMENTS
A MINIMUM OF FOUR GCSES AT C/4 OR ABOVE INCLUDING MATHS AND ENGLISH AT GRADE D/3, PLUS A PORTFOLIO OF WORK. (IF YOU HAVE MATHS/ENGLISH AT GRADE D/3 YOU WOULD BE REQUIRED TO WORK TOWARDS THESE QUALIFICATIONS ALONGSIDE YOUR COURSE)
MAXIMUM UCAS POINTS SCORE FOR FINAL GRADES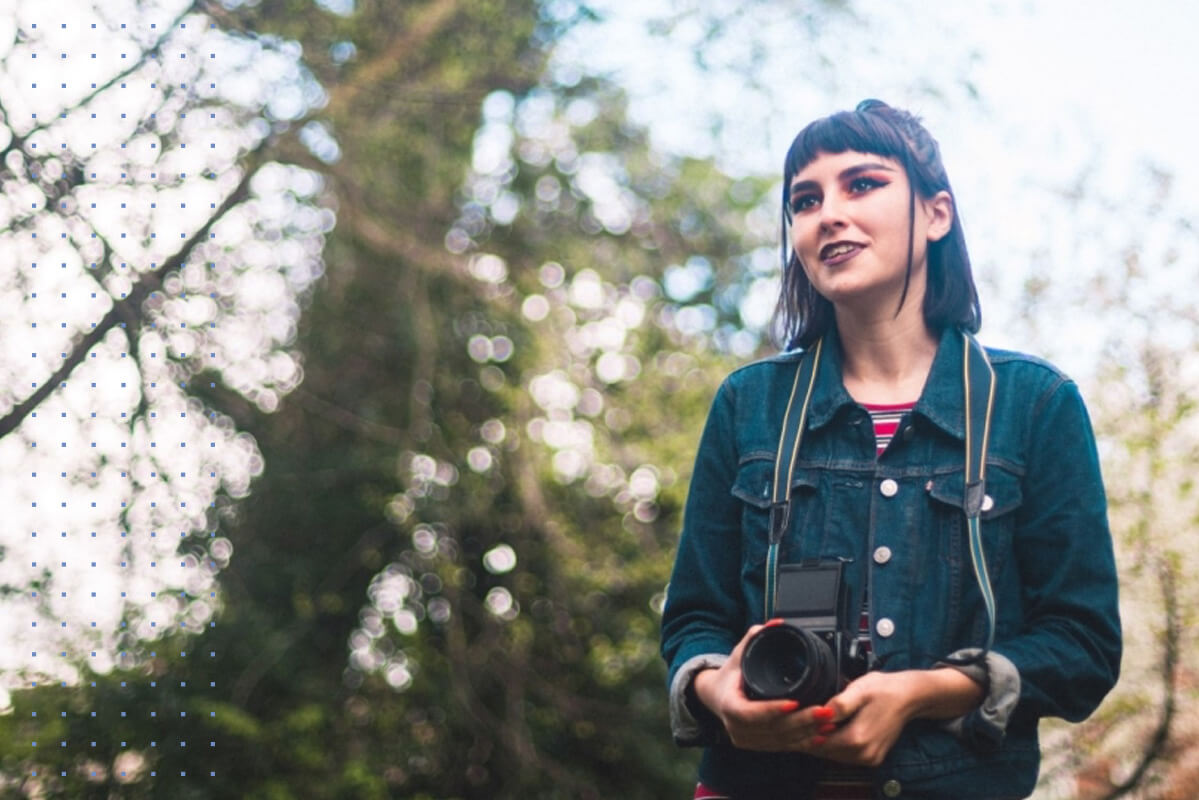 STUDENT PROFILE
BELLA GRAHAM What do you enjoy most about your course? The tutorials are great and I love learning new techniques and things about photography that I never knew before. What's your favourite thing about The Northern School of Art? I love the whole atmosphere I guess. You're around creative people who study art so we're all always in the right frame of mind. What are your next steps? I'm looking to go to Leeds College of Art to study photography and then go into industry as a fashion photographer and work with fashion magazines. What's surprised you about your time here? I didn't know how much we'd learn about concepts and meanings behind the photography and I really like that.
COURSE NEWS