The BA (Hons) Animation degree program is a diverse & imaginative course, students with a passion for animation and a love of storytelling, will thrive as part of a design community preparing for an exciting career in animation. The course combines traditional and digital techniques exploring a range of animation principles. Throughout your study you will develop your traditional drawing skills and be introduced to 2D character animation. Working with industry leading 2D animation software, such as Toon Boom, you will develop a professional portfolio. You will have opportunities to create self-directed short film or animated project to express your voice as an animator, to introduce yourself in industry, and gain exposure through international competitions and film festivals. You will have the opportunity to partake in visits and international trips, such as the Manchester Animation Festival, as well as take part in live briefs & competitions and to develop a dynamic showreel. We have forged incredible links with industry with connections such as Tim Searle, Chris Ridell and Aardman Academy who worked with us as part of our Industry Liaison Group and delivering in person guest talks.
Slide


During your three years of study you will learn the fundamentals of illustration, animation and storytelling as well as art direction and post-production.

You will develop real-world technical skills including:

• Character animation
• Narrative production
• Illustration
• World building & character development
• Storyboarding
• Motion graphics
• Analogue & digital development
• Post-production
• Creative direction

Toon Boom
Students will have the opportunity to become skilled operators of a range of industry standard software, including Toon Boom!
CAREER PATHS
What can I do with an animation degree?
ANIMATOR
ILLUSTRATOR
STORY BOARD ARTIST
CHARACTER DESIGNER
ANIMATION PRODUCER & DIRECTOR
COMIC ARTIST
ADVERTISING EXECUTIVE
ILLUSTRATOR
CHARACTER DESIGNER
DEVELOPMENT ARTIST
MOTION GRAPHIC ARTIST
DIGITAL DESIGNER
MATTHEW BURTON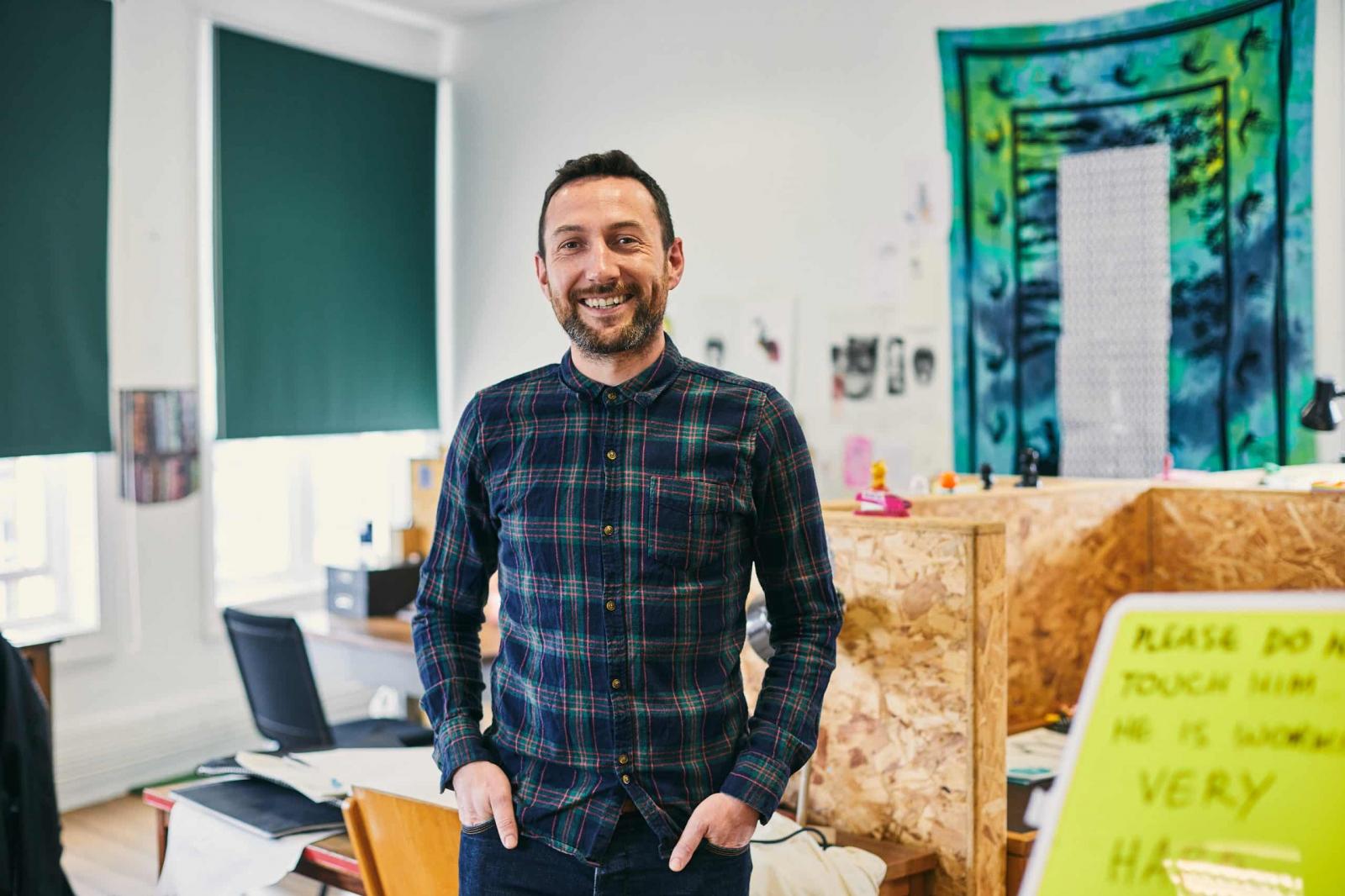 Lecturer Matthew joined The Northern School of Art in 2021. As an established illustrator and designer, Matthew has worked in the publishing and design industry for 15 years, predominantly in editorial illustration and graphic design. His early freelance career explored the film and TV industries working with NBC Universal, creating key art for TV productions, documentaries and commercials. Since 2011 Matthew has worked in the publishing industry with a number of key publishing houses. For over a decade Matthew has worked with Move Press as in house illustrator for their huge range of publications and digital content. Move Press, based in California USA, is renown for their high end publications, films and branded content. During this time Matthew has also collaborated with Wiggle.com, Walz and Pactimo, creating a range of cycle wear and apparel. Recent work includes his collaboration in a series of books, working with high profile companies which include Team Sky, Rapha, ASO 'Tour De France' and Team EF Pro Cycling. Matthew's freelance practice is often tied to his interest in the sports industry and has created a niche portfolio of clients within the sector. Matthew's freelance clients range across the globe from the USA to Taiwan. Matthew's is currently pursuing his MA and continues his own practice and freelance business. His skills range from analogue illustration and to print making to digital art and design. Matthew is currently exploring the realm of digital 3D and motion design. BA (Hons), MA, PGCE
CHRIS SAUNDERS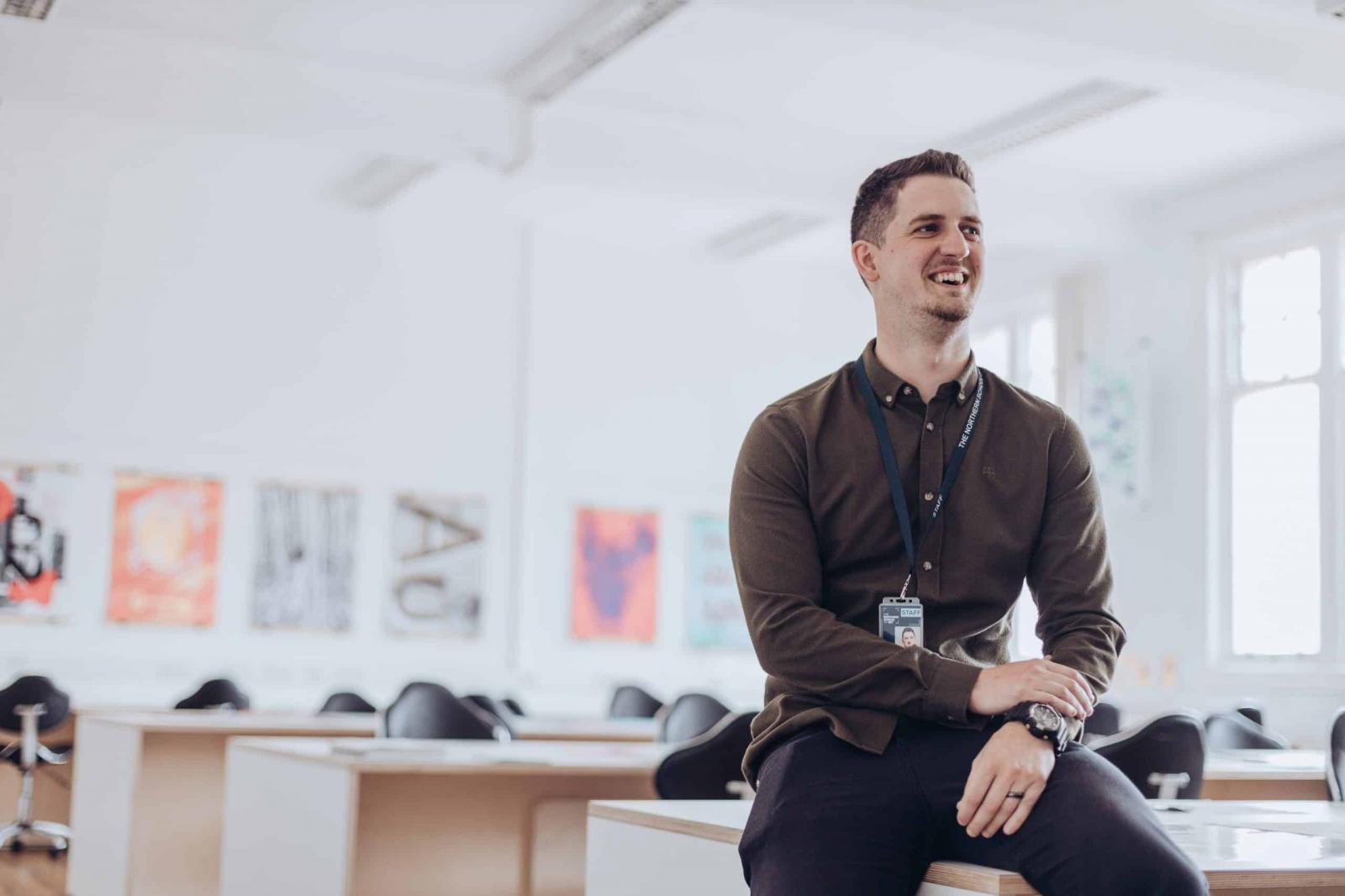 Lecturer Chris Saunders is an author and illustrator from the North East UK, where he currently lives and practices. He studied Illustration at The University of Northampton receiving a First-Class BA Honours Degree. Internationally represented in the UK, USA and Asia by the illustration agency Astound US, Chris has worked with clients around the world on live commercial projects including; illustrated book covers, educational publications, licenced greetings cards and imagery as well as character and creative development for recognised companies including Jellycat Ltd, UK Greetings, Cambridge University Press and Miles Kelly Publishing Ltd amongst others. Chris is both the author and illustrator of 'Wish', his debut picture book, which has now been published in multiple languages around the world and sold in retailers including Waterstones. He has illustrated multiple children's picture books to date; working with publishing houses and clients such as Scholastic, Quarto Publishing Plc, Running Press Kids, Flowerpot Press, Curious Universe and Kiwi Co amongst others. He has most recently worked on two titles with Flowerpot Press featuring the five-time Grammy Award winning American blues musician Keb' Mo'; singer, songwriter, guitarist, contemporary blues artist, and children's book author. Chris works predominantly digitally, informed by a background in traditional analogue techniques; describing his work as having a narrative emphasis; using imagination, detail and atmosphere combined with exaggerated physics.
JOSEPH KEEN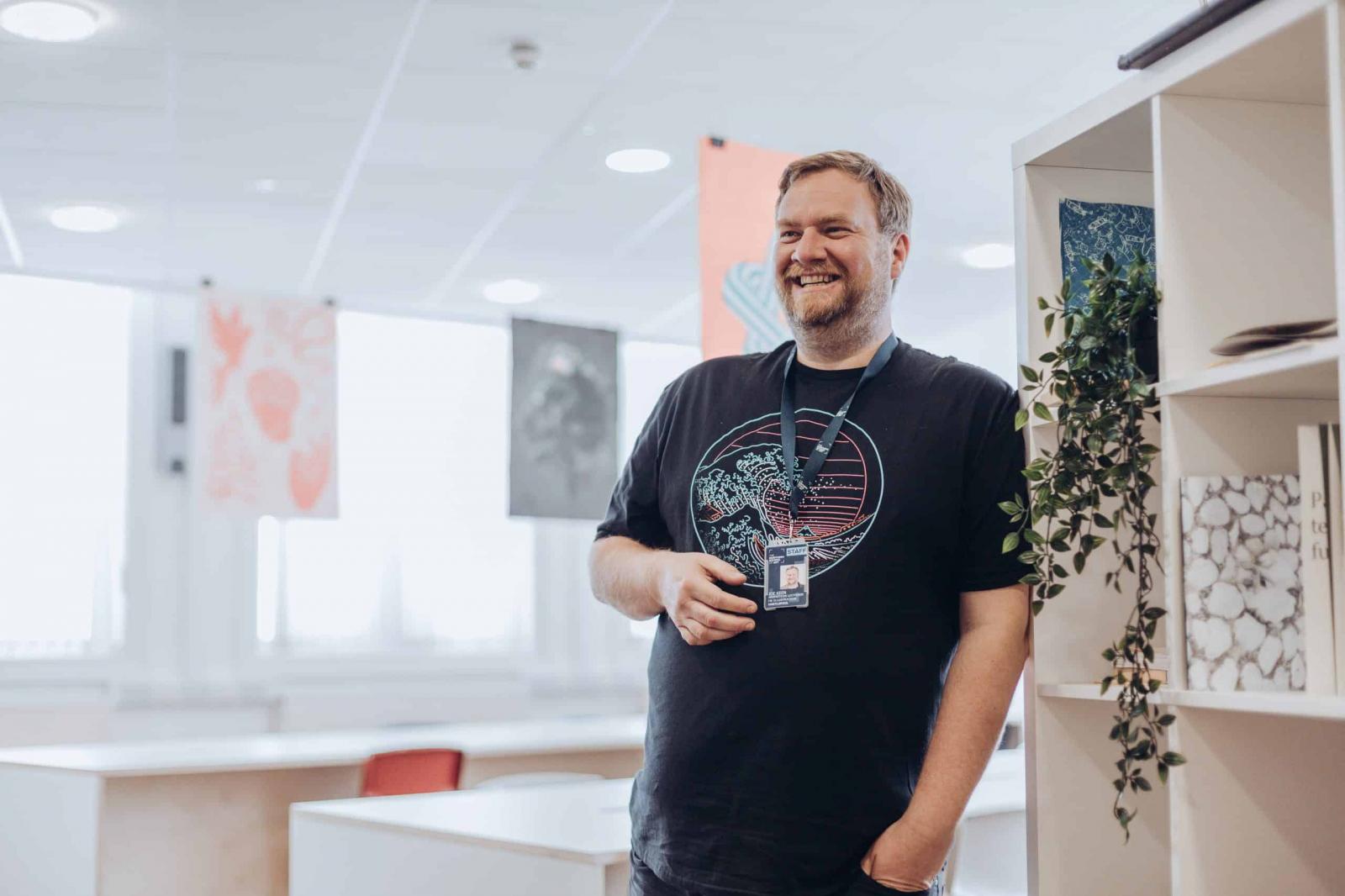 Lecturer Joe joined The Northern School of Art in 2022. As an animator and industry professional, he has worked in the animation industry for 15 years. Prior to joining The Northern, Joe worked for a wide range of companies and high-profile clients both as a creative director, animator and freelancer, working on international commissions with companies such as Dupont. Joe also has worked regionally with local charities, schools and organisations to run animation and character design workshops throughout the north east. Joe's freelance work is often tied to his interest in comics and graphic novels and has created a series of published books called "Sheerluck Vs the Paranormal" with the writer Dean Wilkinson and published by MX publishing and working with MacLaren-Cochrane Publishing on The Lexitoon Mirror comic for reluctant readers and people with dyslexia.
LATEST NEWS