About this Master's Degree (MA)
Course Overview
MA Design Practice 1-year (full-time) October 2022 Programme Specification 22/23
MA Design Practice focuses on strengthening design thinking and contemporary practice. The programme considers how design acts as a catalyst for innovation to address societal and professional challenges and aims to develop a rich understanding of theoretical and applied knowledge in the specialist study of design, in a global context.
Modules of study include:
• Extended Practice • Specialist Practice • Practice Resolution

Course Details
The interdisciplinary approach of this course reflects the dynamic and contemporary practice within the creative industries. The programme provides a balance of theory and design practice through a series of lectures, seminars, cross-disciplinary collaborations and live-project opportunities to provide you with comprehensive knowledge of design innovation. The programme will provide opportunities for engagement with the 'real world', through live projects and engagement with practitioners and visiting professionals. Throughout the programme, you will develop and refine your specialist practice, while building a solid understanding of the creative sector and your place within it. We welcome diverse art and design practice that could include single or multi media approaches to Design Practice. Students may apply to the course with a variety of backgrounds from costume, fashion, textiles, graphic design, illustration and so on. MA students will have the opportunity to participate in newly-launched 'The Northern Art Gala' which will be an annual series of exhibitions display postgraduate student work. Themes of Design Practice could include: • Art Direction • Design & Garment Construction • Graphic Design • Illustration for Commercial Application • Fashion Communication • Visual Communication • Textiles & Surface Design • Design for Advertising • Motion Graphics & Animation
A Creative Community
The dedicated postgraduate studios provide you with collaborative spaces and flexibility to engage with cross-disciplinary approaches throughout a year of study. The programme will provide you with the skills to solve complex design challenges through innovation and exploration of ideas, intended to strengthen and develop your field of study and specialist practice. The interdisciplinary approach will allow you to explore your specialist route within design, with opportunities to work collaboratively and occupy a broader interest in the interdisciplinary approach of creative practice, as part of a creative community. Access to technical workspaces and technical support will allow you to develop your practice and strengthen your independence as a practitioner throughout studio modules, while dedicated lecturers and supervisors will extend your professionally thinking and its interplay with the creative sector.
APPLY NOW FOR A MASTER'S DEGREE
Teaching Staff
Olivia Burton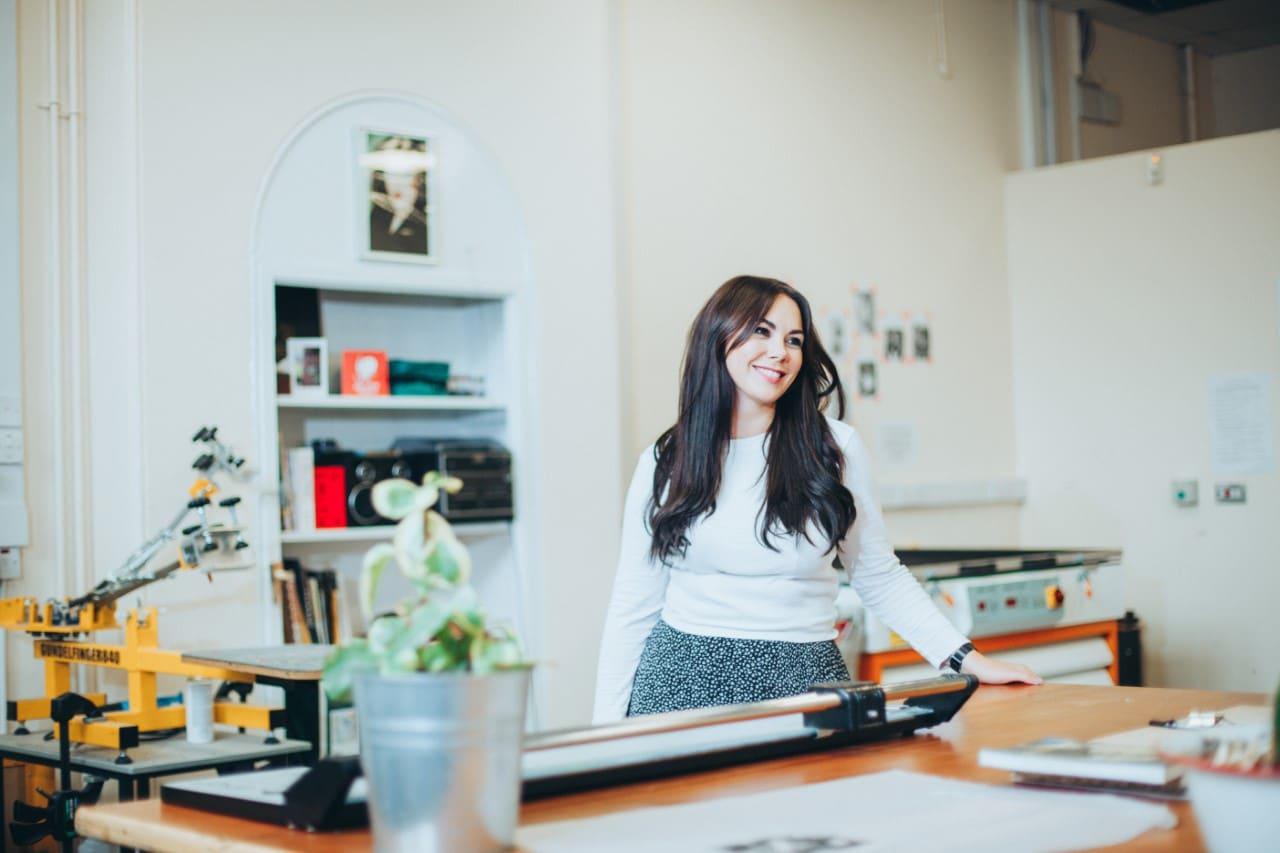 Faculty Leader Olivia joined The Northern School of Art at the beginning of 2017, after working in industry for over ten years. Olivia's career began with her working with a number of leading graphic design and advertising agencies. Olivia's most recent role in the industry focused on internationalising a design and fit out company. Olivia led the brand campaign in the Middle East, managing a design team and leading international design projects for the hospitality industry. Operating freelance, Olivia developed an online design business to promote local and emerging design practitioners, winning a number of national and entrepreneurial awards. She is a regular guest speaker at Digital Leaders and Woman in Digital and had worked as an enterprise mentor. Olivia's own practice has a digital focus. She is interested in digital and motion graphics and Olivia's expertise is in research-driven, commercially orientated design. Her keen interest is in the area where design meets business. Olivia's skills lie in developing the student's ability to design commercially aware graphic and digital solutions. Qualifications: BA (Hons), MA, (Studying PhD), CIM, FHEA