COURSE OVERVIEW
UCAS CODE W642 Commercial photography is needed in the 21st Century as much as at any other time in the history of the medium. Everyone has a camera but not everyone is capable of making a brand, product, individual or landscape come alive with stunning commercial photography images. The photography degree here at the Northern School of Art provides superb facilities and industry practicing staff for an exceptional learning experience. Which will provide you with the technical and creative skills you need to become a successful practitioner in the commercial photography industry. This means fulfilling client briefs on time and within budget - whilst producing stunning high-quality images.
BA (Hons) Commercial Photography Programme Specifications 2018-2019
BA (Hons) Commercial Photography Programme Specifications 2019-2020
COURSE DETAILS
This BA (Hons) degree in Commercial Photography is based on the integration of creative practice with practical skills. Designed to prepare you for employment in the creative imaging industry. Our photography course has been designed in consultation with professional practitioners, trade bodies, online content producers and industry partners. You will work in a purpose-built environment with industry approved digital equipment, software, techniques and studios.
What to expect when you join us
A varied and intensive introduction allows you the opportunity to become technically competent and creatively aware with a broad range of relevant skills. In year one, you will be introduced to becoming fully competent in 'Workflow' for industry-standard studio and image management systems. This will be expanded on as you learn about commercial lighting and photography editing techniques both on location and in the studio. You will also study critical thinking and the history of photography. In year two, you will explore different genres of this art form. Including fashion photography, advertising, product and e-commerce. Students will conduct in-depth investigations of advanced image enhancement and retouching skills for a range of outputs. As you progress you'll be encouraged to develop your understanding of transferable skills. You will also begin the development of a physical and digital portfolio in your chosen specialist direction working towards your final year project and exhibition. Throughout the course, you will have access to Canon, Sony, Hasselblad, Phase One camera systems plus and a range of industry-standard photographic equipment. You will also use a fully equipped professional studio that is designed to prepare you for work.
Guest Lecturers
Workshops and lectures have been provided by a range of world-renowned photographers, these have included: •
Martin Parr
- President Magnum Photos •
Tom Stoddart
-Photojournalist Getty Images •
Yan Preston
– Photographer •
Tim Clark
- 1000 Words Editor • Freddy Spencer - 20/20 Photography Agent •
Pippa Oldfield
- Curator & Writer •
Mimi Mollica
- Photojournalist Documentary & Photographer •
Simon Roberts
- Photographer & Honorary Fellow Royal Photographic Society •
Alison Baskerville
– Photojournalist •
Peter Dench
- World Press Photo •
Zelda Cheatle
- Photography Expert •
Chris Harrison
– Photographer •
Tessa Bunny
- Klompching Gallery New York •
Tom Wood
- International Centre of Photography, New York
Assessment
• Written & Visual Assignments • Dissertation • Final Year Exhibition & Portfolio
Alumni
Graduates are working with a range of high profile companies, including: •
Vogue
•
Ted Baker
•
BBC Sport
•
The Hut Group
•
End Clothing
• Creative Arts Review •
Mountain Bike UK
• Herbalife Nutrition
Industry Links
The programme works with a range of organisations, these have included: •
BBC Sport
•
Penguin/Random House
•
Side Gallery, Newcastle
•
BALTIC Centre for Contemporary Art
•
Sony
•
MIMA
•
Phase One Capture One
•
Tees Valley Tourism
•
Hartlepool Borough Council
Graduate Destinations
Graduates are working or undertaking postgraduate training in a wide range of careers including: • Fashion • Television & Media • Health • Wedding Photography • Car Advertising • Sport/Extreme Sport • Social Portraiture • Photo Retouching • Music Publishing • E-commerce • Education
Study Visits
Amsterdam, Barcelona, Berlin, London, Paris, Prague
ENTRY REQUIREMENTS
2018 START, 112 2019 START UCAS TARIFF
WHAT YOU WILL STUDY
on BA (Hons) Commercial Photography
In your first year (Level Four) you will explore:
• Digital Photography and Workflow • Commercial Lighting • Introduction to Critical Thinking • Digital Enhancement and Retouching • Genres in a Commercial Context
In your second year (Level Five) you will develop:
• Fashion Photography • Advertising and Product Photography • Critical Thinking and Contemporary Photography • Advanced Enhancement and Retouching • Negotiated Project
In your third year (Level Six) you will produce:
• Project Research and Preparation • Dissertation/Report • Final Major Project • Final Show and Portfolio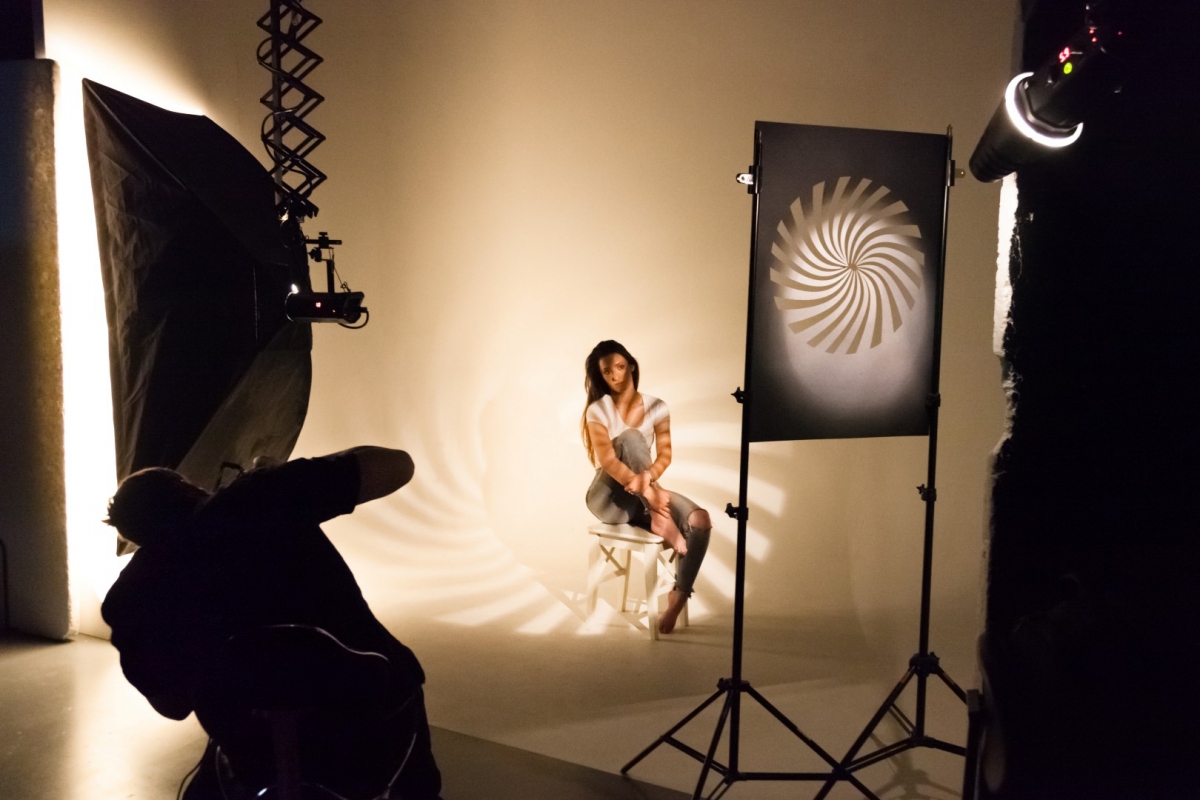 FACILITIES
You will work within a purpose-built environment with industry-approved digital equipment, software, techniques and facilities. A varied and intensive introduction allows you the opportunity to become technically competent and creatively aware with a broad range of relevant skills. As you progress, you'll be encouraged to develop your work; your understanding and acquisition of transferable skills and develop your portfolio in your chosen specialist direction. Regular visits locally, nationally and abroad supplement your studies. Previous study visits include London, Amsterdam, Paris and Berlin.
STAFF
JAMIE MACDONALD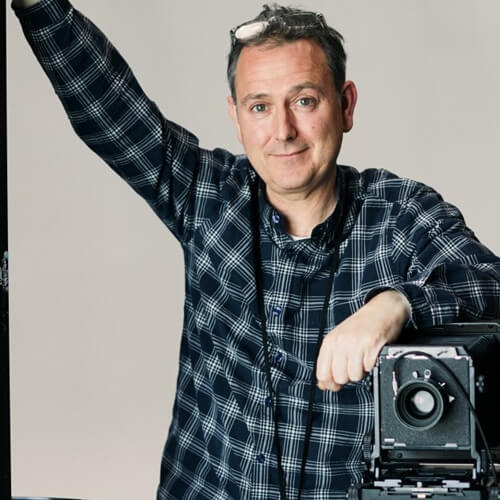 Programme Leader Jamie is programme Leader for BA Photography. He oversees and manages both the Commercial and Photographic Practice (with Moving Image) degrees. He also leads on several modules across the department that relate to his research profile documentary filmmaking and photographic research. He is currently an active member of the Northern School of Art Research and Scholarly Activity Group.
ANTONY CHAMBERS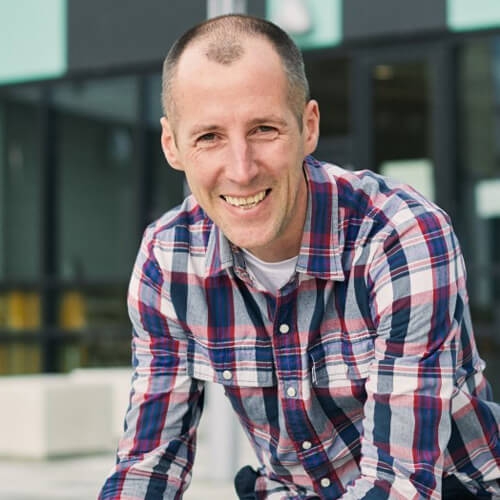 Lecturer Antony teaches across all levels on both photography programmes, with a focus on level 4. His main passion for the subject lies in film photography and darkroom printing, which form the backbone for most of his teaching. The photobook and exhibition modules that Antony teaches provide a platform from which the students can creatively express themselves. As well as exhibiting and self-publishing his work, Antony is involved in a long-term project photographing the landscape in and around his hometown of Middlesbrough. Along with three others, Antony has recently founded WAX, an organisation based in Middlesbrough which is establishing a programme of exhibitions and workshops centred on contemporary photographic practice.
JILL COLE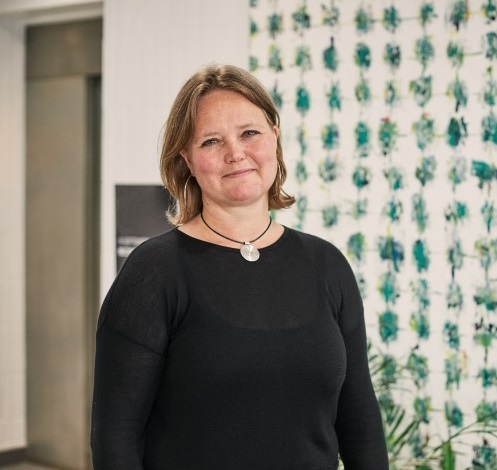 Lecturer Jill lectures on both the BA (Hons) Photographic Practice (with Moving Image) and the BA (Hons) Commercial Photography programmes. She leads the Research and Investigation module at level 4, the Professional Inquiry module at level 5 and the Professional Practice module at level 6, all of which have a focus on developing students' professional practice in a photographic context. Jill is responsible for building and maintaining external links and organises events and a visiting lecture programme that provides a platform for students to engage with the wider photographic industry. She understands the challenges faced by emerging practicing photographers and the opportunities that exist for them after graduation. As a practicing documentary photographer Jill also leads the Photographic Medium and Message module at level 4. She is a member of The Northern School of Art Academic Board.
HOLLIE GALLOWAY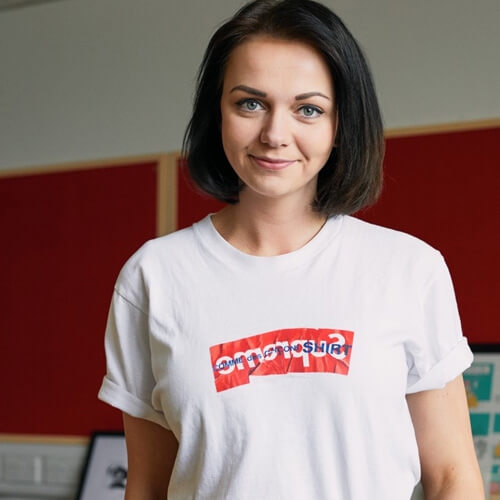 Technician Demonstrator Hollie is a Technician Demonstrator for all Photography programmes in the School, providing technical support and workshops to students at all levels, as well as providing workshops for other programmes that require photographic guidance. She is also a member of the Academic Board and works with the recruitment team on events across the country. Hollie was selected from a pool of photographers to shoot a campaign for New Balance in the Marble Quarries of Carrara, Italy. This campaign was advertised worldwide and the images were displayed in a wide range of formats. She has also recently been to Bangladesh on a social documentary project, following a filmmaker as he produced a short film about the ready-made garments industry in the developing world.
LATEST NEWS