COURSE OVERVIEW
UCAS CODE W101 Situated in a landscape of outstanding natural and industrial spectacle at the geographical centre of the North East's thriving arts scene, this exciting degree programme encourages high levels of technical skills, conceptual rigour and contextual understanding. Housed in a suite of generous dedicated studios and serviced by well-equipped workshops, the BA (Hons) Fine Art degree also has an embedded professional studies element to help you prepare for your career after graduation.
BA (Hons) Fine Art Programme Specification 2018-2019
COURSE DETAILS
You will be offered a technical training that will allow you to become a media specialist, challenging and extending the traditions of such disciplines as painting, drawing, printmaking, photography, video and sculpture. The wide range of superbly equipped workshops available to you will also truly facilitate the kind of experimental combining of materials and processes with concepts and ideas that create unique hybrid forms that may not yet have a name. You will be helped and encouraged to understand the history and context of your practice, in order to establish a strong personal visual language that can communicate with a contemporary audience. What to expect when you join us In year one, you will be introduced to a range of Fine Art concepts, processes and subject matters. In year two, you will make an informed decision about the subject matter, media or combinations of media that you wish to explore in your personal practice and have the opportunity to exhibit your work. In your final year, you will be supported in developing and refining your specialist practice in order to realise your creative aspirations as an independent practitioner. In each year, your practical explorations will be informed and enriched by the study of art and art theory. You will also be assisted in planning and realising your career aspirations after your graduation. Guest Lecturers Fine Art is enriched by a programme of lectures, workshops and meetings with a range of creative professionals and internationally renowned art professionals, these have included: Claire Davies - Video Artist Richard Forster - Artist Mark Jackson - Curator Nick Kennedy - Painter/Sculptor Ian MacDonald - Photographic Artist Narbi Price - Painter David Rickard - Sculptor Matt Roberts - Curator Dafna Talmor - Photographic Artist Godfrey Worsdale - Curator British Study Visits Students have visited exhibitions and galleries including: The Turner Prize Hull The British Art Show Edinburgh The British Sculpture Show The Hepworth Gallery Wakefield Yorkshire Sculpture Park Wakefield BALTIC Centre for Contemporary Art Newcastle The Laing Art Gallery Newcastle MIMA Middlesbrough Salt Mills Saltaire Format International Photographic Festival Derby International Study Visits Rome Berlin Barcelona Student Exhibitions Students have exhibited in regional venues including: The National Museum of the Royal Navy, Hartlepool Hartlepool Art Gallery Fresh, Thirsk The House of Blah Blah, Middlesbrough The Python Gallery, Middlesbrough Pineapple Black, Middlesbrough The Hub, Redcar Work Experience Students have had the opportunity to gain work experience as studio, gallery and teaching assistants. Graduate Destinations Graduates are working, or undertaking postgraduate training to work, in a wide range of careers including: • Self-employed Practicing Artist • Arts Management • Studio Assistant • Marketing Manager • Primary School Teacher • Further Education Teacher • Museum Curator • Art Festival Co-ordinator Assessment • Portfolio • Display & Exhibition • Reflective Journal • Reports & Essays • Dissertation
FACILITIES
Fine artists need space and light and we have this in abundance.
WHAT YOU WILL STUDY
on BA (Hons) Fine Art
In your first year (Level Four) you will explore:
• 2D Practices including Painting, Drawing and Printmaking • 3D Practices including Assemblage, Casting, Installation and Site Specific Art • Digital Practices including Photography, Scanning, Editing and Video Production • The content, form and context of your work in relation to the work of other Fine Art practitioners through debate and analysis
In your second year (Level Five) you will develop:
• Your individual personal practice • Confidence in directing your own work and understanding its context • Your Professional practice through live assignments, work experience and collaboration
In your third year (Level Six) you will produce:
• A honed exhibition of personal practice • Work for competitions and commissions • Dissertation which will enrich and inform your practice • A plan for life beyond your degree
STAFF
DR JONATHAN CHAPMAN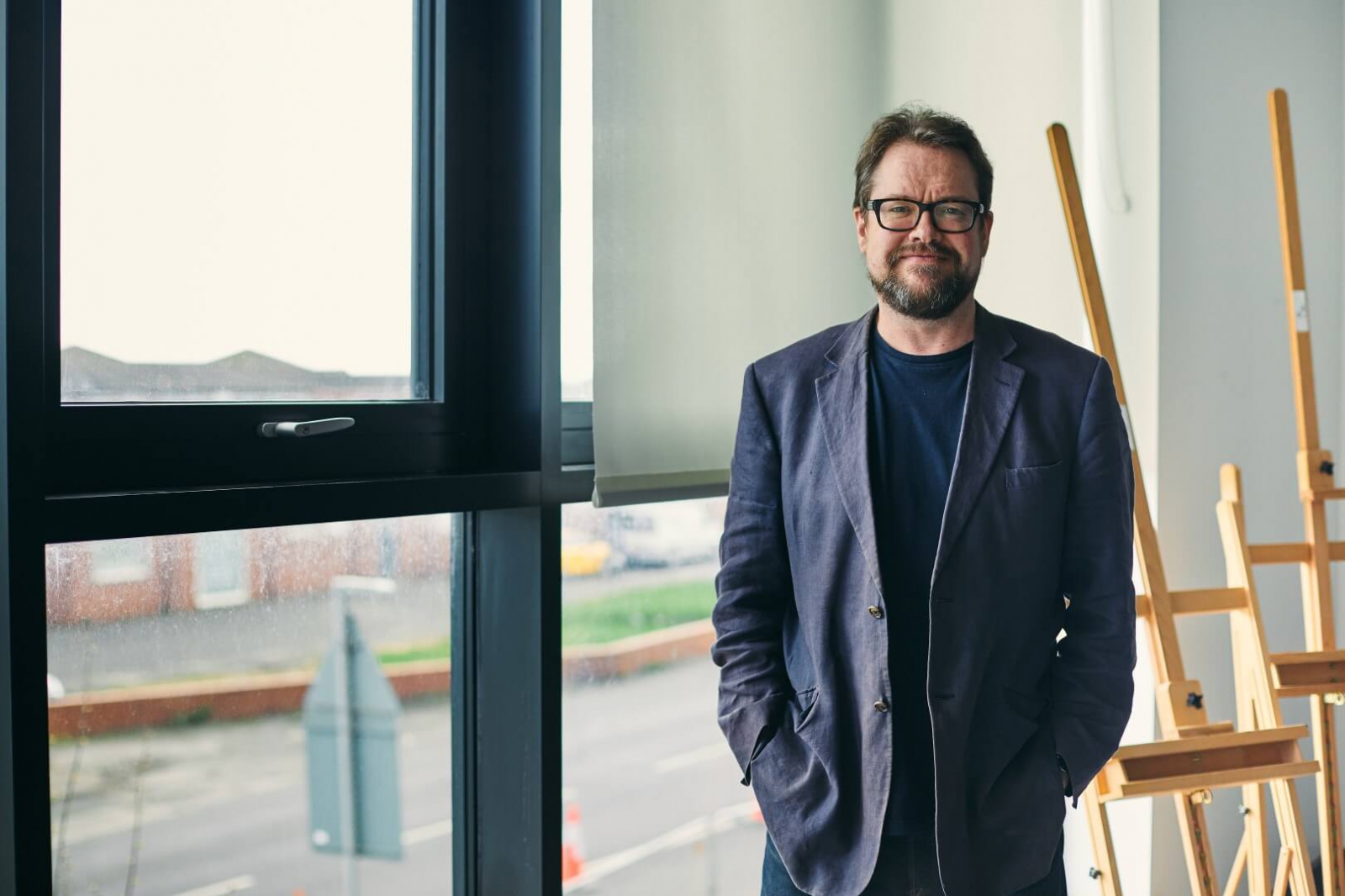 Dr Jonathan Chapman is a Fine Art professional with more than 25 years of experience in Higher Education, lecturing on and course managing broad-based and specialist painting and drawing Fine Art degree and post-graduate provision. He is a committed educationalist, whose teaching practice is enriched by PhD level academic research, a national exhibition profile, and arts events managerial and curatorial experience.
DR TONY CHARLES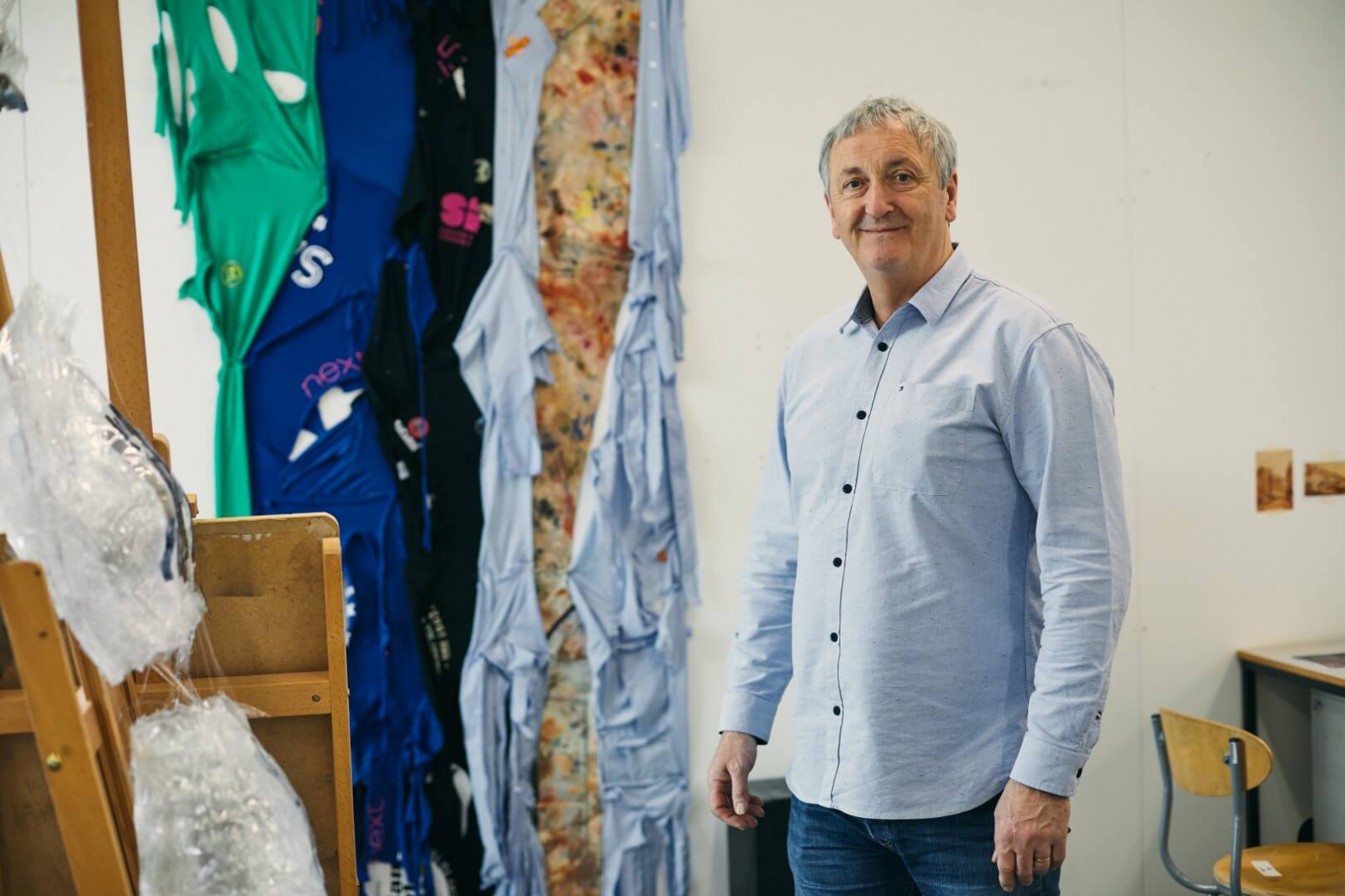 As current director and artist at Platform A Gallery in Middlesbrough, Tony Charles oversees the contemporary art gallery, curating exhibitions as well as exhibiting his work nationally and internationally, with shows in Rome, France, New York, London and Middlesbrough. A graduate from CCAD in 1999 with a degree in fine art, Tony went on to study for an MA in Fine Art at the University of Northumbria, before progressing his career and winning the 2103 Premio Comel Award in Rome. His works also featured in the 2013 contemporary artists' publication, Nature Morte.
CAREER PATHS
As well as training you to be a practicing and exhibiting artist who might undertake commissions, this degree is for you if you wish to have a career in:
TEACHING & LECTURING
ARTS MANAGEMENT & ADMINISTRATION
CURATION
EXHIBITION DESIGN
ILLUSTRATION
RESIDENCIES & COMMISSIONS
NEWS