COURSE DETAILS
This degree encourages you to establish a balance between your creative vision and the technical processes required to produce work for a number of photographic outputs. You will be producing work for a range of location and photo studio based assignments. Building a photography portfolio designed to compete with today's top photographers. Through teaching from a variety of practitioners who possess extensive skills in contemporary photography and research. You will be encouraged and supported to develop your own creative vision, setting you up for a successful career in your chosen area of practice. Business skills and self-promotion will also be emphasised throughout the degree, so students can build successful and sustainable practices. You will explore creative and practical ways to reach new audiences through the production of artist-books, exhibitions and an online presence that develops your own visual language. The area in which the college is set, with its industrial heritage, coastline and rural scenery, provides a visually stimulating and challenging place to hone your practice. The region has a rich tradition of documentary, narrative and formal landscape photography. Workshops and lectures have been provided by a range of world-renowned photographers, these have included: •
Martin Parr
- President Magnum Photos •
Tom Stoddart
-Photojournalist Getty Images •
Yan Preston
– Photographer •
Tim Clark
- 1000 Words Editor • Freddy Spencer - 20/20 Photography Agent •
Pippa Oldfield
- Curator & Writer •
Mimi Mollica
- Photojournalist Documentary & Photographer •
Simon Roberts
- Photographer & Honorary Fellow Royal Photographic Society •
Alison Baskerville
– Photojournalist •
Peter Dench
- World Press Photo •
Zelda Cheatle
- Photography Expert •
Chris Harrison
– Photographer •
Tessa Bunny
- Klompching Gallery New York •
Tom Wood
- International Centre of Photography, New York
WHAT YOU WILL STUDY
on BA (Hons) Photographic Practice (With Moving Image)
In your first year (Level Four) you will explore:
• Professional digital workflow and printing • Photography editing techniques • Shooting film and darkroom practice • Studio lighting techniques • Story-telling through visual imagery • Large format cameras on location
In your second year (Level Five) you will develop:
• Advanced techniques and processes • Creative thought processes in the production of images • Documentary moving image skills • Independent working • Your own photographic practice
In your third year (Level Six) you will produce:
• Develop your Minor Project • Produce your Dissertation • Develop your Professional Practice (to include employability skills, self promotion, online content marketing & web sites) • Deliver your Final Major Project
FACILITIES
Access to first-rate facilities (digital and film based) help you learn about the culture and practice of photography.
Fully equipped and supplied colour and black and white darkrooms
Fully equipped professional standard studio
STAFF
JAMIE MACDONALD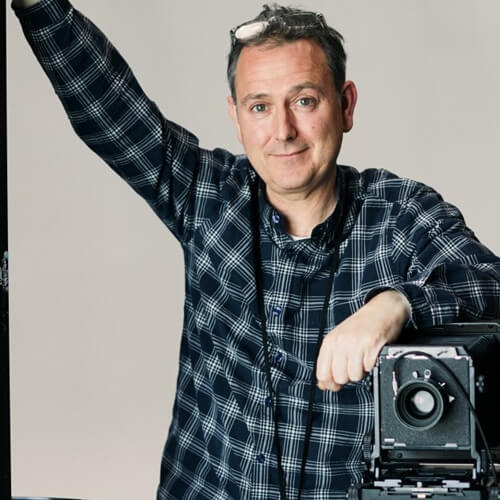 Programme Leader Jamie is programme Leader for BA Photography. He oversees and manages both the Commercial and Photographic Practice (with Moving Image) degrees. He also leads on several modules across the department that relate to his research profile documentary filmmaking and photographic research. He is currently an active member of The Northern School of Art Research and Scholarly Activity Group.
ANTONY CHAMBERS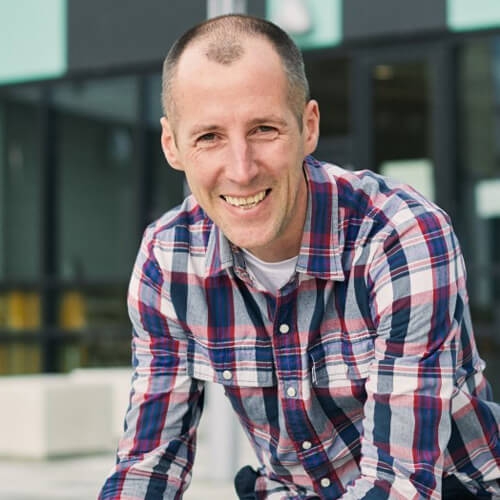 Lecturer Antony teaches across all levels on both photography programmes, with a focus on level 4. His main passion for the subject lies in film photography and darkroom printing, which form the backbone for most of his teaching. The photobook and exhibition modules that Antony teaches provide a platform from which the students can creatively express themselves. As well as exhibiting and self-publishing his work, Antony is involved in a long-term project photographing the landscape in and around his hometown of Middlesbrough. Along with three others, Antony has recently founded WAX, an organisation based in Middlesbrough which is establishing a programme of exhibitions and workshops centred on contemporary photographic practice.
JILL COLE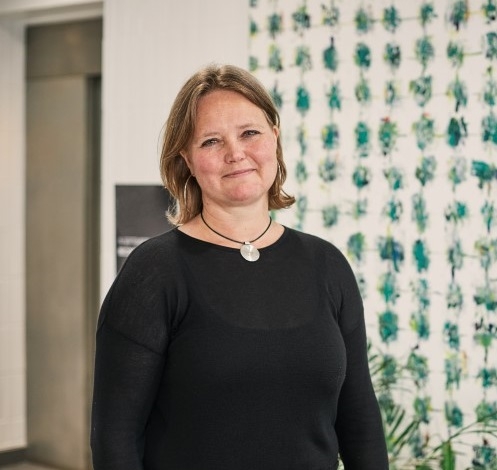 Lecturer Jill lectures on both the BA (Hons) Photographic Practice (with Moving Image) and the BA (Hons) Commercial Photography programmes. She leads the Research and Investigation module at L4, the Professional Inquiry module at L5 and the Professional Practice module at Level 6, all of which have a focus on developing students' professional practice in a photographic context. She is responsible for building and maintaining external links and organises events and a visiting lecture programme that provides a platform for students to engage with the wider photographic industry. She understands the challenges faced by emerging practicing photographers and the opportunities that exist for them after graduation. As a practicing documentary photographer Jill also leads the Photographic Medium and Message module at L4. She is a member of The Northern School of Art Academic Board.
HOLLIE GALLOWAY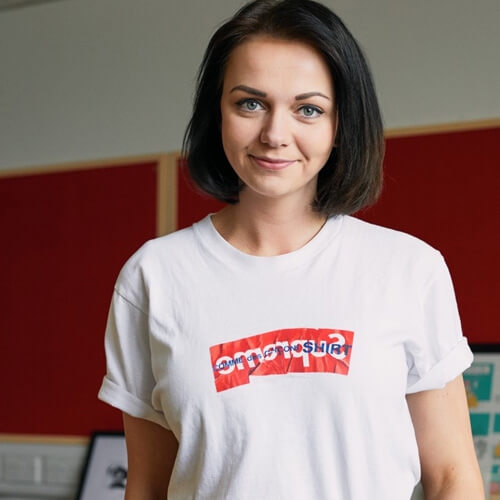 Technician Demonstrator Hollie provides technical support and workshops to students at all levels, as well as providing workshops for other programmes that require photographic guidance. Hollie was selected from a pool of photographers to shoot a campaign for New Balance in the Marble Quarries of Carrara, Italy. This campaign was advertised worldwide and the images were displayed in a wide range of formats. She has also recently been to Bangladesh on a social documentary project, following a filmmaker as he produced a short film about the ready-made garments industry in the developing world.
ALUMNI
In recent years, we have seen the following go on to work in a range of exciting and challenging vocations:
Peter Caton
Editorial travel photographer; Bangladesh, Brazil, India, Nepal
Boo George
Fashion editorial photographer; London, Milan, New York, San Francisco
Dan Holdsworth
Artist / photographer; Australia, America, Iceland, Sweden, Switzerland
Laurie Fletcher
Editorial photographer; London
Jason Hynes
Photographer, Editing + installation work; UK and USA
NEWS