COURSE OVERVIEW
Our UAL Extended Diploma Fine Art course here at The Northern School of Art gives you the opportunity to build an extensive and diverse portfolio of practical work, demonstrating your individual talents in drawing, painting, sculpture and multidisciplinary areas of art and design.
COURSE DETAILS
You will develop skills in experimentation with a wide range of materials, techniques and processes, generating ideas through visual research and creative exploration. You take a very personal and highly rewarding journey, developing your individual style through a range of stimulating and thought provoking assignments. Tutors, all fine artists in their own right, help you to explore the work of others through educational visits to local and national galleries. There may also be opportunities for you to participate in residential visits to international art galleries in places such as Barcelona and Madrid. This is an exceptional experience and aims to direct you to career pathways that suit your individual talents and passions. Successful completion of the course gives the qualifications and skills required to progress onto a range of degree courses or go directly into employment. The official title of this course is UAL Extended Diploma in Art and Design - this is what will be printed on the certificate at the end of the course. It has the equivalent UCAS points to that of studying 3 A-Levels. The awarding body for this course is UAL: University of the Arts London Awarding Body.
ENTRY REQUIREMENTS
A MINIMUM OF FOUR GCSES AT C/4 OR ABOVE INCLUDING MATHS AND ENGLISH AT GRADE D/3, PLUS A PORTFOLIO OF WORK. (IF YOU HAVE MATHS/ENGLISH AT GRADE D/3 YOU WOULD BE REQUIRED TO WORK TOWARDS THESE QUALIFICATIONS ALONGSIDE YOUR COURSE)
MAXIMUM UCAS POINTS SCORE FOR FINAL GRADES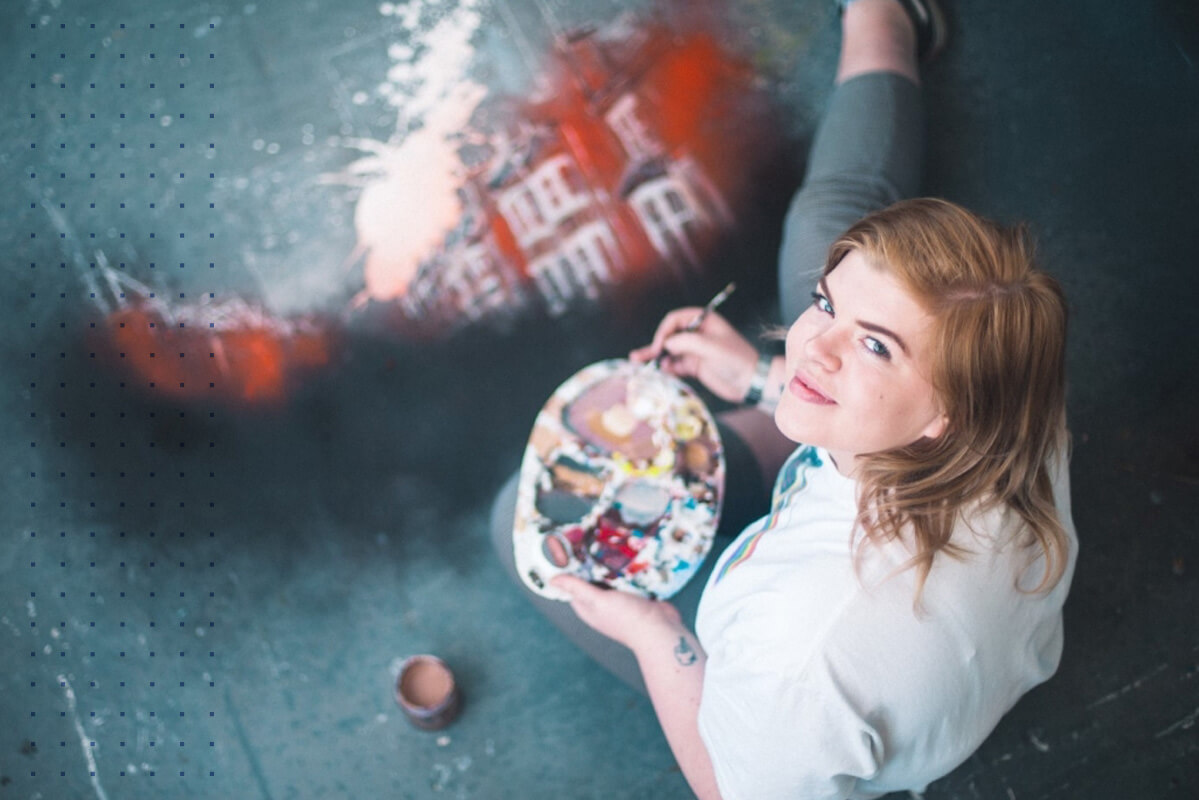 STUDENT PROFILE
JESS HALL What do you enjoy most about your course? How everyone feels welcome. Anything goes here. What's your favourite thing about The Northern School of Art? The atmosphere. It's not like any other college where there's just plain walls. Here, as you can see, there are things all over to inspire you. What are your next steps? I'm going to Camberwell in London to study Illustration. What do you enjoy most about your course? I didn't realise how much I'd change in style and how much I'd learn. There's so much you don't get taught in Art at school and if you want to be an industry professional, then I think this is the best option where you get taught at the age of 17 things that you wouldn't learn in the industry until you're really experienced.
COURSE NEWS