Thinking of applying? We still have places available for September and are following all safety guidelines, as well as ensuring you have safe networking, face to face support and events to join!
Our Ba (Hons) Graphic Design degree is different from many others; we are in a commercial world that requires creatives to work on a variety of digital and traditional platforms for print and screen. Therefore, we provide a fully integrated multi-disciplinary approach with a view to developing the next generation of creative directors and designers. This degree is intended to provide you with the practical, technical and professional skills needed to produce graphics for traditional, experimental and commercial print based media as well as screen based, digital animation and motion graphics.
Our graphics programme emphasises mixed-media experimental work as well as real-world creative problem solving. Through live briefs students will develop industry relevant digital and analogue skills. If you are interested in the graphic design of branding, advertising, communication, typography and digital artwork this course is for you. As well as offering a conceptual approach to design through mixed-media, analogue and digital technology we offer areas of specialties including: • Typography • Printmaking (letterpress, risograph & screen printing) • Motion graphics • Editorial design • Branding • Advertising • Packaging • Image-making & illustration • Social media platforms & website design
Student Voice
Watch now to find out more about what it's like to be a student on this degree programme!
STAFF
OLIVIA WATSON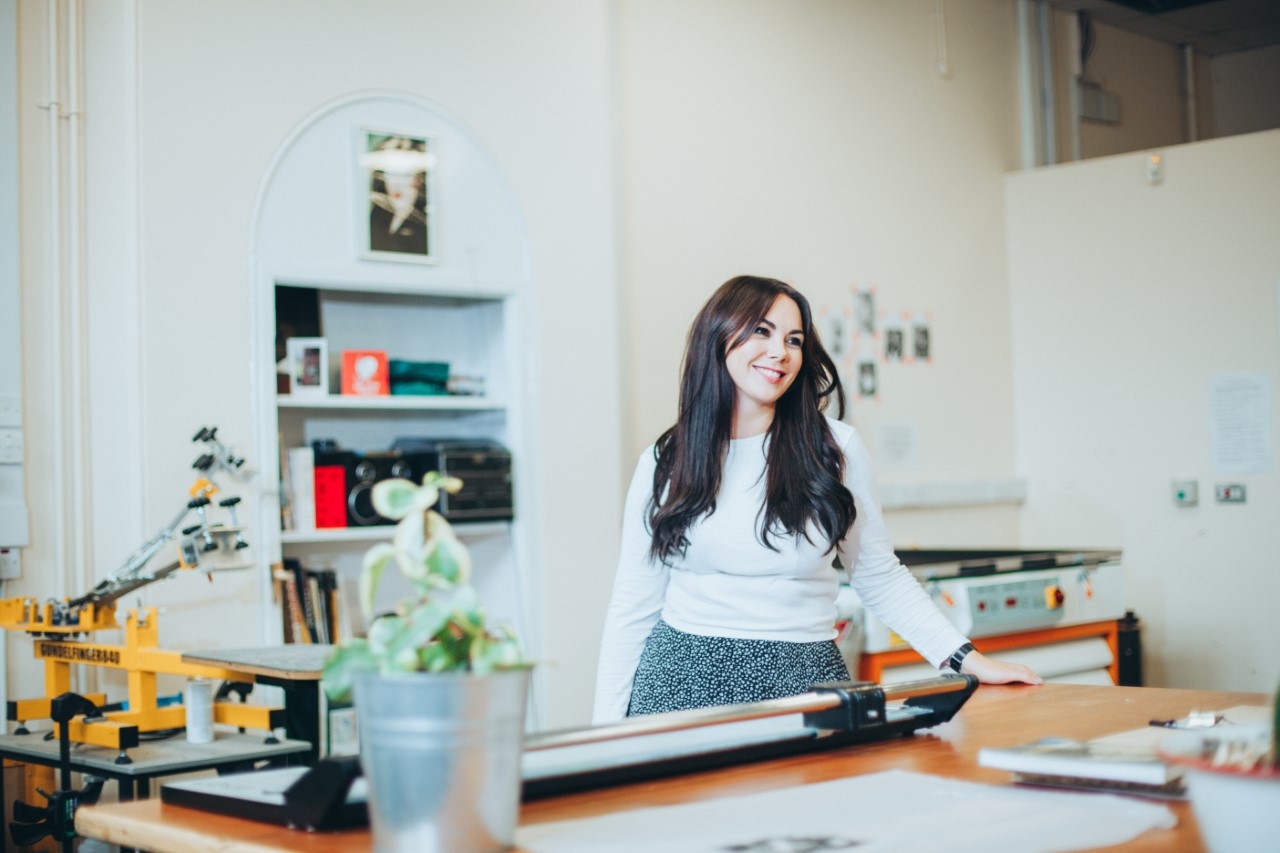 Faculty Leader Olivia joined The Northern School of Art at the beginning of 2017, after working in industry for over ten years. Olivia's career began with her working with a number of leading graphic design and advertising agencies. Olivia's most recent role in the industry focused on internationalising a design and fit out company. Olivia led the brand campaign in the Middle East, managing a design team and leading international design projects for the hospitality industry. Operating freelance, Olivia developed an online design business to promote local and emerging design practitioners, winning a number of national and entrepreneurial awards. She is a regular guest speaker at Digital Leaders and Woman in Digital and had worked as an enterprise mentor. Olivia's own practice has a digital focus. She is interested in digital and motion graphics and Olivia's expertise is in research-driven, commercially orientated design. Her keen interest is in the area where design meets business. Olivia's skills lie in developing the student's ability to design commercially aware graphic and digital solutions.
PAUL CLAY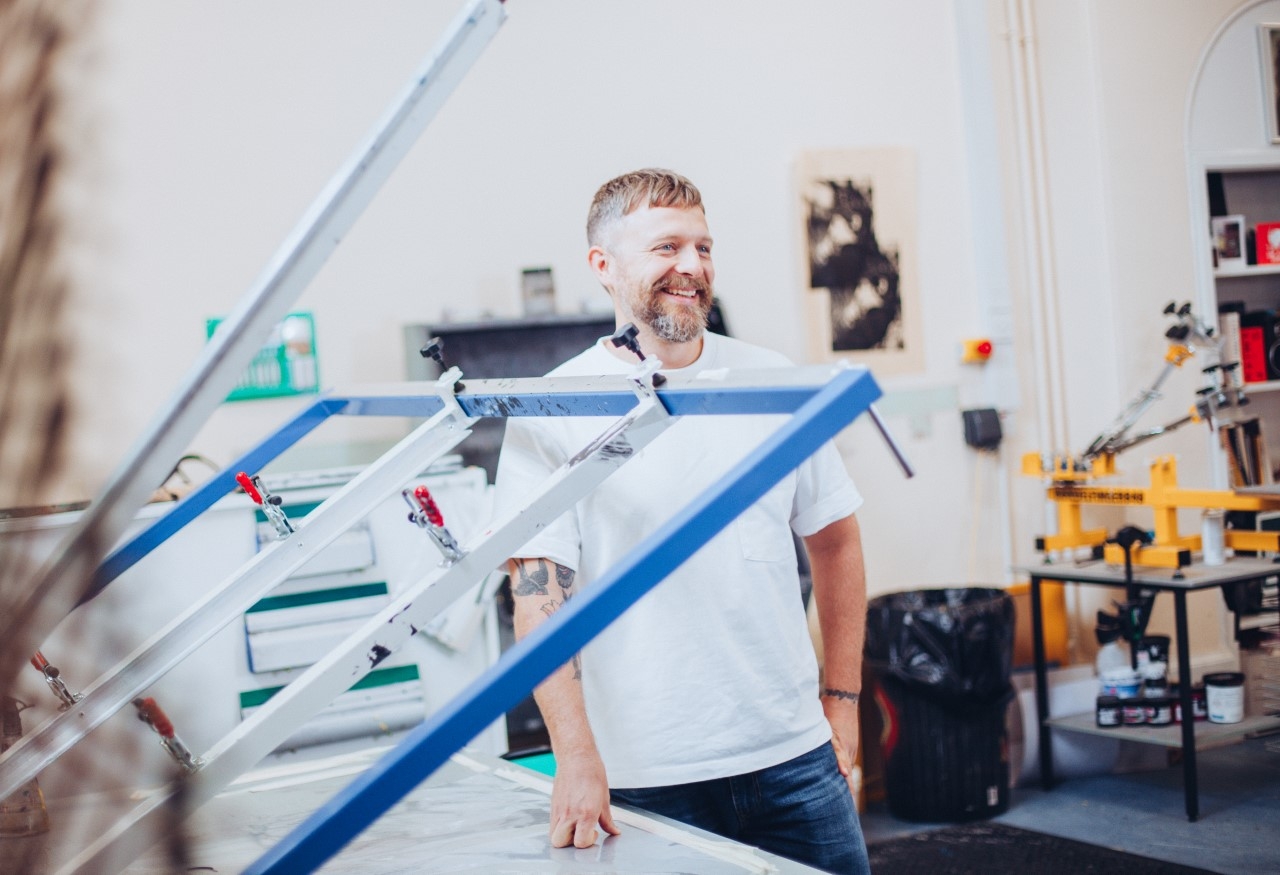 Lecturer Paul Clay joined The Northern School of Art 2009 after working in industry for over ten years. Paul is currently a senior lecturer, working across both the Graphic Design and Digital Design & Advertising programmes. Prior to joining The Northern, Paul worked for a wide range of design agencies and high profile clients as an in-house senior graphic designer across the North East, bringing with him a wealth of experience upon joining The Northern School of Art. Paul's current work is occupied with design research and practice, focusing on community history and design for social good. Paul develops his portfolio working with local charities, in both raising awareness and proceeds to challenge social issues and promoting design for change.
KATHRYN BELL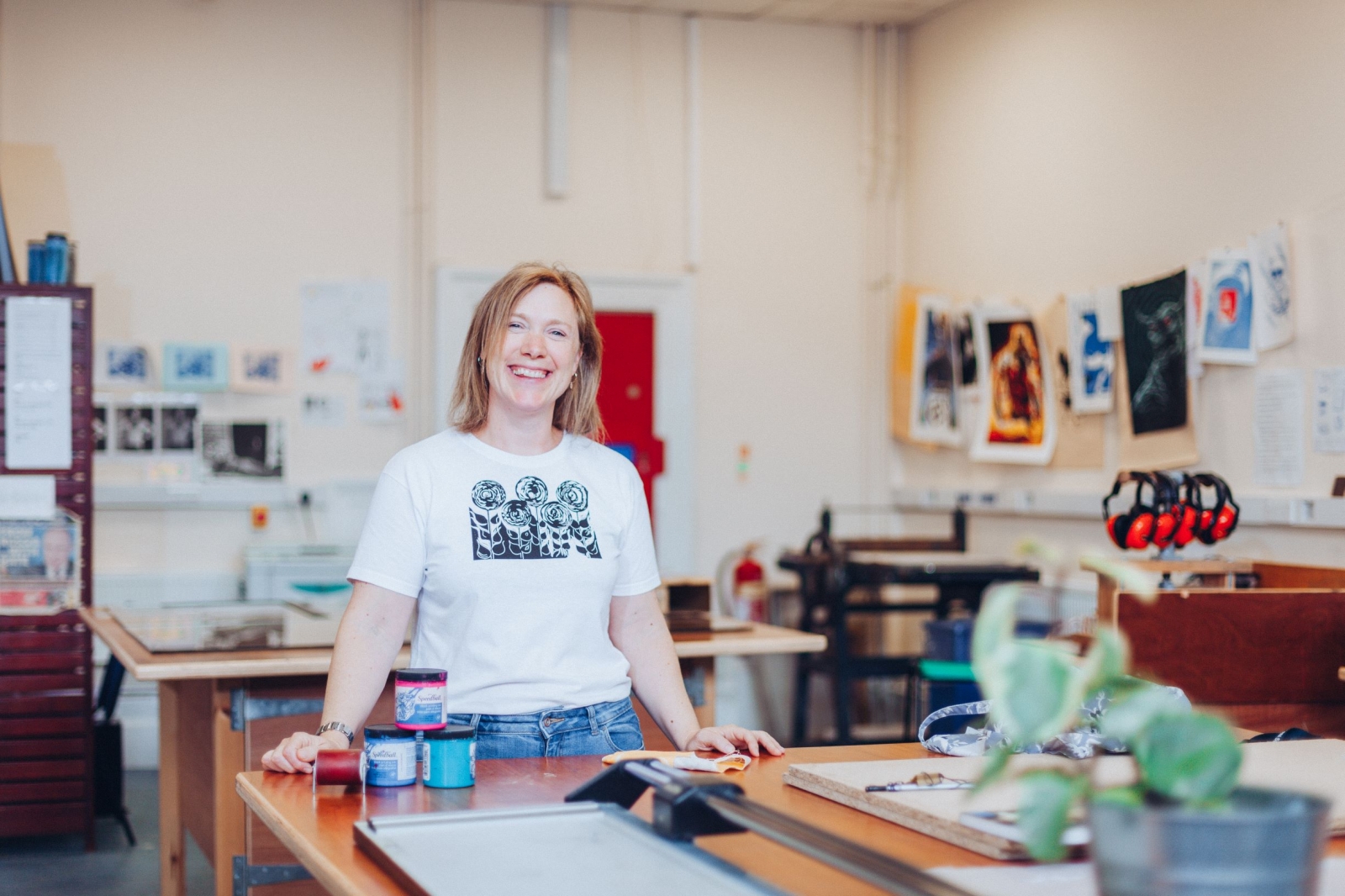 Technician/Demonstrator Kathryn Bell is an artist and print technician working in the North East of England, where she graduated with a first-class honours degree in Fine Art. Kathryn is an experienced print technician who demonstrates print techniques to students in Graphic Design, Illustration and across the school. Her own work mostly includes relief, screen print and cyanotype, often combing a mixture of these processes to create hybrid prints. Kathryn is active in keeping up to date with printmaking trends and opportunities and uses this information to support students to access exciting opportunities. Kathryn is a member of People of Print, a community of printmakers, illustrators and graphic designers who are outstanding in their field. She regularly exhibits and sells her work around the UK and permanently in a store in Durham City. Kathryn is a featured printmaker with Green Door Printmaking Studio (International Print Exchange) and regularly participates in the Cascade Print Exchange (USA).
MATTHEW BURTON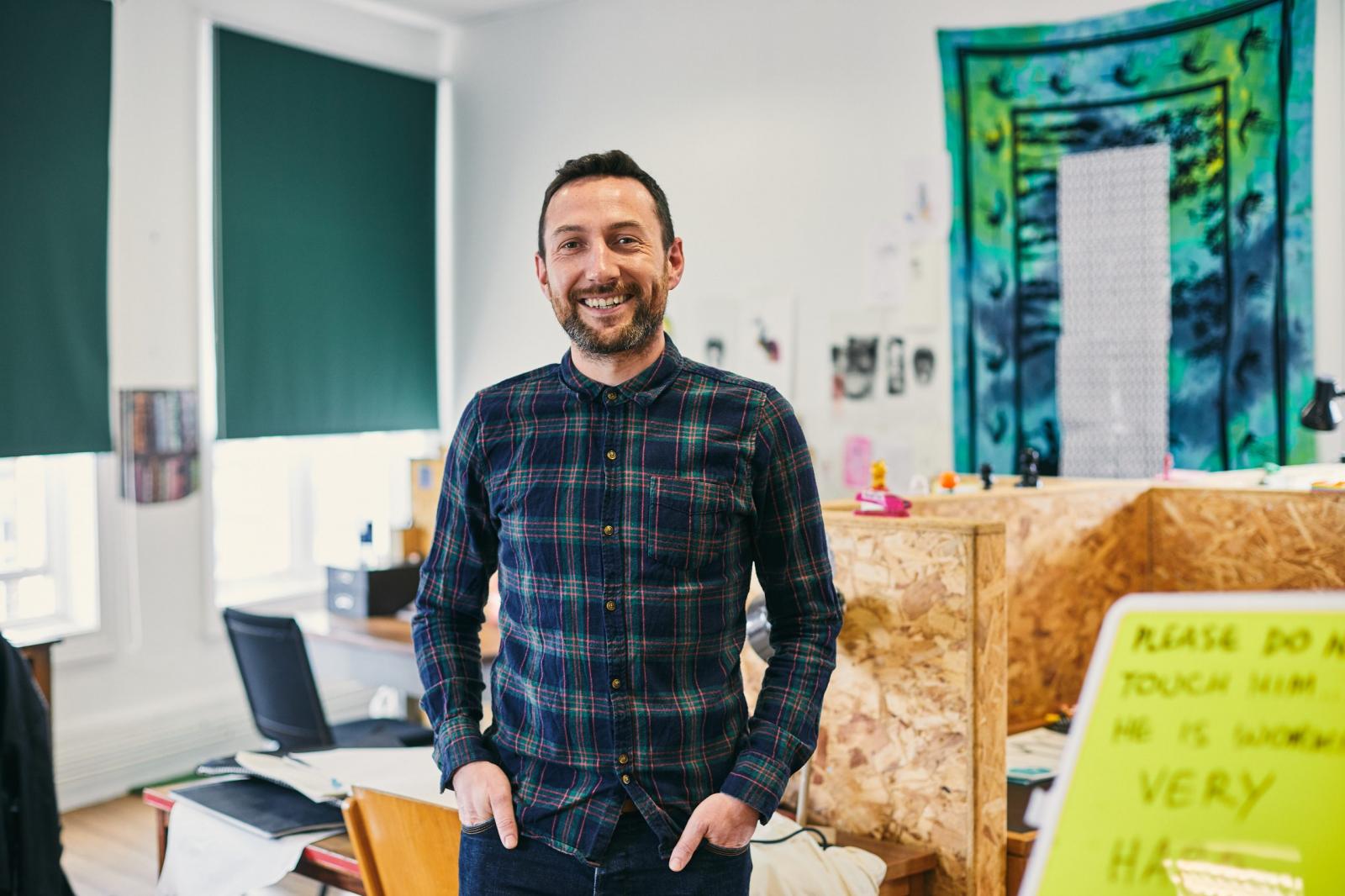 Lecturer Matthew joined The Northern School of Art in 2021. As an established illustrator and designer, Matthew has worked in the publishing and design industry for 15 years, predominantly in editorial illustration and graphic design. His early freelance career explored the film and TV industries working with NBC Universal, creating key art for TV productions, documentaries and commercials. Since 2011 Matthew has worked in the publishing industry with a number of key publishing houses. For over a decade Matthew has worked with Move Press as in house illustrator for their huge range of publications and digital content. Move Press, based in California USA, is renown for their high end publications, films and branded content. During this time Matthew has also collaborated with Wiggle.com, Walz and Pactimo, creating a range of cycle wear and apparel. Recent work includes his collaboration in a series of books, working with high profile companies which include Team Sky, Rapha, ASO 'Tour De France' and Team EF Pro Cycling. Matthew's freelance practice is often tied to his interest in the sports industry and has created a niche portfolio of clients within the sector. Matthew's freelance clients range across the globe from the USA to Taiwan. Matthew's is currently pursuing his MA and continues his own practice and freelance business. His skills range from analogue illustration and to print making to digital art and design. Matthew is currently exploring the realm of digital 3D and motion design.
CAREER PATHS
This degree is for you if you wish to have a career in:
ART DIRECTION
BRANDING & ADVERTISING
BROADCAST GRAPHICS
COMMUNITY ARTS
GRAPHIC DESIGN
PUBLISHING, MEDIA & EDITORIAL DESIGN
STUDIO MANAGEMENT
COURSE NEWS