Free online talks by creatives about their careers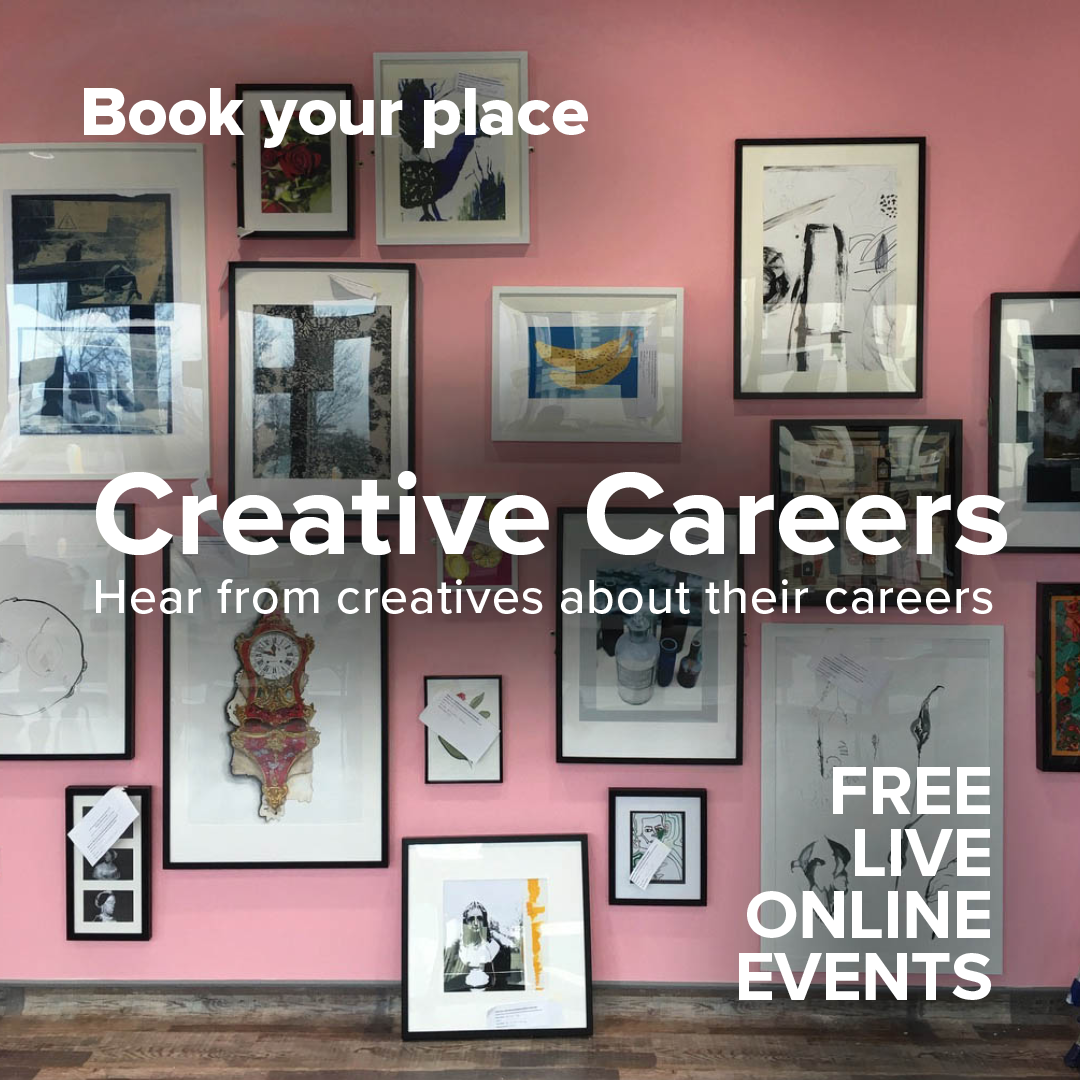 Join us for a programme of free live online events on Wednesday afternoons focusing on employability, professional skills and practice and HE awareness – all within a CREATIVE context.
The Northern School of Art's talks cover a range of disciplines and are delivered by industry speakers, creative lecturers and graduates from across the whole creative sector.
These sessions can serve as a useful resource for schools and colleges (or anyone with an interest in creative development and progression). Usually lasting around 45 minutes during a Wednesday afternoon.
Participants can tap in remotely via a Microsoft Teams link, which will be sent to anyone that books a place through Eventbrite.
Our previous speakers have helped to inspire the next generation of creatives, sharing their own creative journey, insights into their practice, demonstrations of their work as well as providing general advice to anyone looking to follow a similar path.
Book onto the following talks by industry professionals by clicking on the dates below:
Beth Hunton, sculpture and installation artist based in the North East of England and fine art graduate of The Northern School of Art: Wed, 10 Nov 2021, 12:45

Marloes Peerenboom, freelance costume designer from The Netherlands and costume graduate of The Northern School of Art: Wed, 17 Nov 2021, 14:30

Award-winning commercial photographer Hear from photographer Mike Lee Thomas: Wed, 24 Nov 2021, 14:30

Steven Walker, graphic designer and founder and senior creative of Ogre Studios and former student of The Northern School of Art: Wed, 1 Dec 2021, 14:00

Harry Levesley, Prop Designer and graduate of our Production Design for Stage & Screen degree: Wed, 15 Dec 2021, 14:30

Rosie Casson, Textile Artist  turned Creative Virtual Assistant: Wed, 5 Jan 2022, 13:30

Dean Woodhouse, Creative Director of New York creative advertising company Hugo&Dean: Wed, 12 Jan 2022, 15:00
If you have any questions get in touch on studentrecruitment@northernart.ac.uk or call the team 01642 288888.
Further details of the wide range of creative courses offered by The Northern School of Art are available HERE