Our BA (Hons) degree in Production Design for Stage and Screen gives students the skills required of professionals working in this exciting industry. Undergraduates will work over three years to develop the needed and more niche skills of this craft such as: prop making, sculpting, concept art and character development. These specialties give our graduates a competitive edge when applying for roles after graduation. This degree offers you a unique and challenging opportunity to develop a range of specialist skills in set design and the development and production of props and characters. With more than twenty years' experience in developing production designers for the industry we provide a degree that will allow graduates to stand out from the crowd with a mix of niche skills. You will be designing sets, characters and props from your first term.
Learning the skills to develop, design and then build your vision. You will learn from experienced, industry connected specialists. Gaining the skills you need to build an exciting career as a set or prop designer in the film, television and theatre industries. This is a hands-on degree. Students will draw, design and learn the processes and rigour of construction. You will have the opportunity to develop a high level of craftsmanship in a range of skills from designing opera theatres to building television sets. Students have access to a wide range of technical and specialist equipment. This degree programmes technical resources include industry standard machines, hand tools, laser cutters, 3D printers, a full scale set construction workshop and digital software. The Northern School of Art is a collaborative community and our undergraduates work across degrees to experience a full production process including
acting,
visual effects,
theatre and tv production
and
costume design.
Student Voice
Watch now to find out more about what it's like to be a student on this degree programme!
STAFF
TONY SHAW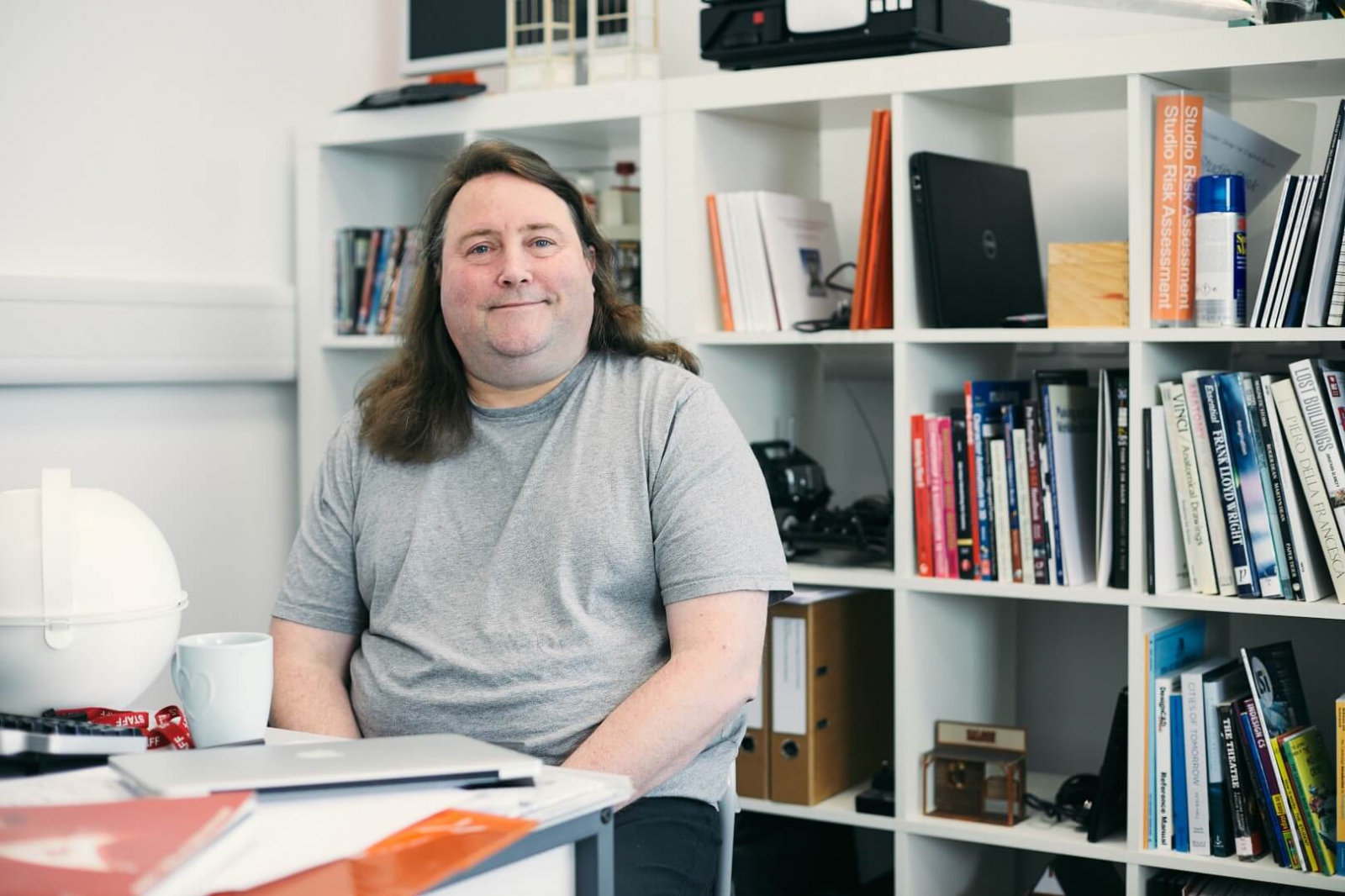 Senior Lecturer
Tony's early career saw him working as a product designer with Pankhurst Design and Development, Fulham London. Co designing a range of Theatre Lanterns for TBA Lighting. Tony moved back to the North East and became the Regional Graphic and Exhibition Designer with 'Keep Britain Tidy NE'. His work here has included exhibition design, promotional and graphic design. Tony progressed to develop their 'Theatre in Education' productions for the promotion of 'Tidy Britain', which toured schools in the North East. This allowed Tony to progress to his primary focus as a Freelance Theatre Designer/Maker. Freelance work includes Theatre Design for countless stage productions including operas such as Carmen, Madame Butterfly, Louisa Miller, Don Giovanni and Foust. Tony designed and produced the staging for the world premiere of Bernard J Taylors, 'Nosfaratu The Vampire' at the Winter Garden Theatre, Eastbourne. Working with Leeds Youth Opera, he designed the British premier of the Donizetti opera 'Gianni Di Calais' and also worked on the Cleveland Youth Opera's production of 'The Italian Girl in Algiers' with Glyndebourne Director Dyved Burne Jones. Tony's freelance Model Making includes interactives for the Theakston's Brewery Visitors Centre and re production Blade Runner Props for the Ridley Scott exhibition in 2016 at 'The Word' South Shields, He has produced photographic and TV models for advertising and action props for BBC TVs 'Tracy Beaker' and 'Byker Grove'.
NORMAN AUSTICK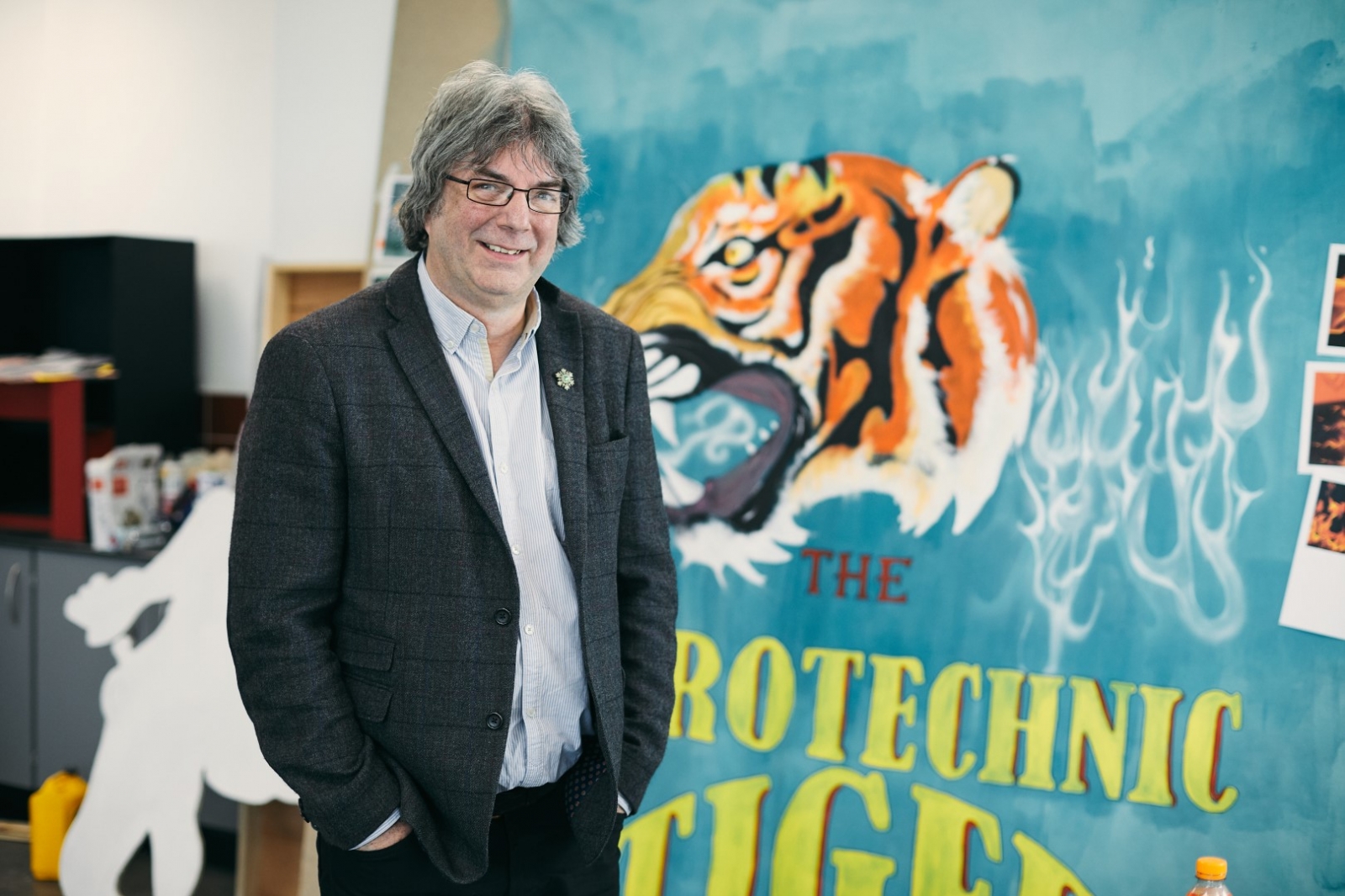 Lecturer
Norman has worked for the past 31 years he is currently working as a freelance Production Designer/Interior Designer in theatre, television and for a range of private clients. Norman has worked on a wide range of projects, both in the UK and Australia. These have been as diverse as designing the set and costumes for the opera HMS Pinafore, which was performed in and around a swimming pool, to a production of Dad's Army. Other commissions include numerous interior design projects for elite clients in London. Alongside his practice, he has worked for The Northern School of Art for the past 26 years developing and working on BA (Hons) Production Design for Stage and Screen.
CAREER PATHS
This degree is for you if you wish to have a career in:
PRODUCTION DESIGNER FOR THEATRE, FILM & TV
EVENT DESIGN
STOP FRAME & DIGITAL ANIMATION STUDIOS
THE GAMES INDUSTRY
MODEL MAKING
SCULPTING & MOULD MAKING
CONCEPT ARTIST
NEWS