Sophie Rodgers: Fashion Creative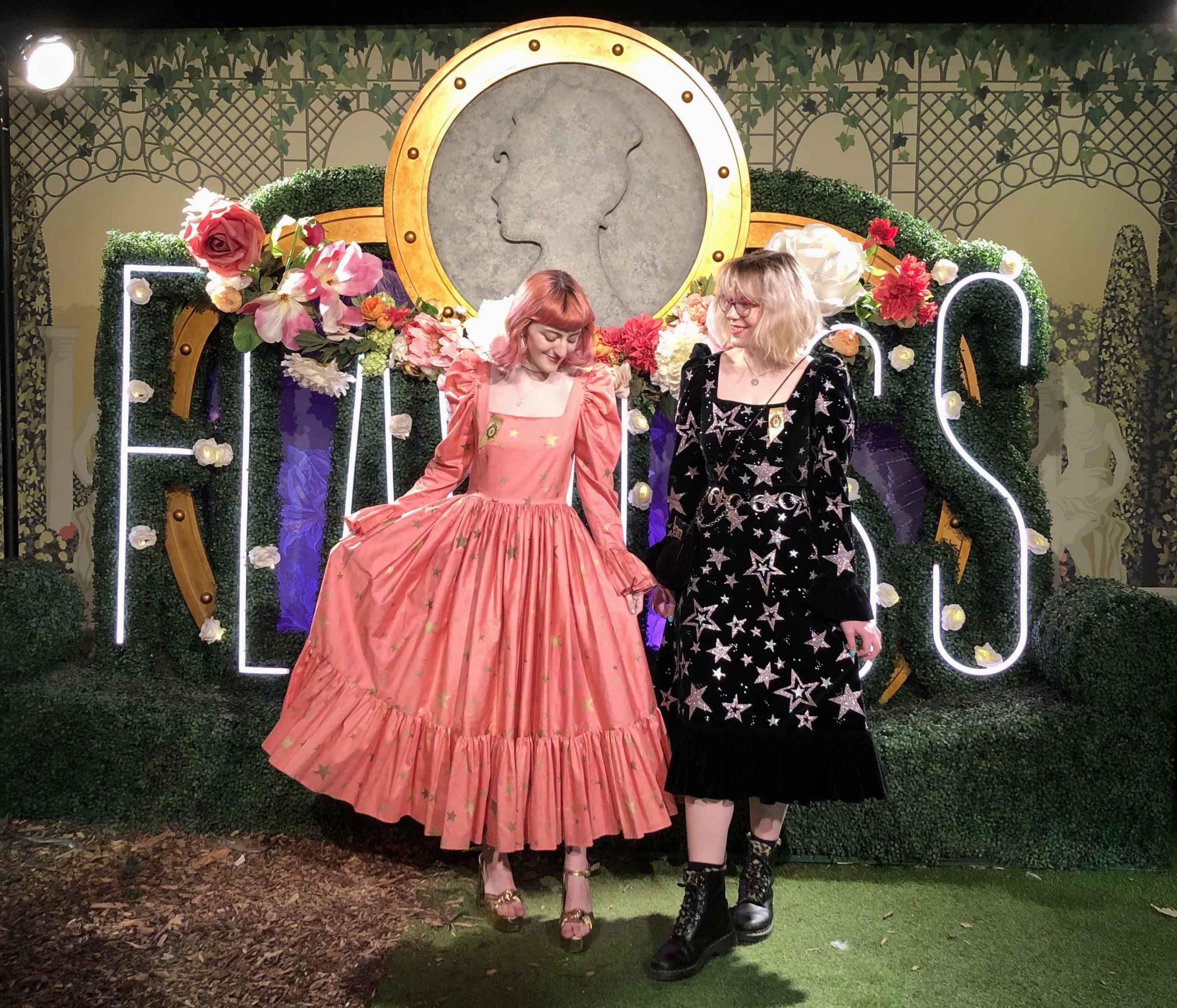 We were interested to gain insight in to the work of alumni and fashion creative Sophie Rodgers! From studying A-levels at our Green Lane campus  to working for womenswear brand Mary Benson. We caught up with Sophie to find out more about taking your first steps in to establishing a career in the exciting fashion industry. Read on to find out more!
Tell us about your background studying at our FE campus?
My name is Sophie Ann Rodgers and I'm a 22 year old fashion creative from Middlesbrough, known for my eccentrically hyper-feminine designs. I studied A-levels at The Northern School of Art, back when it was referred to as CCAD. My chosen courses were History of Art, Fine Art, Photography, and Textiles, and I progressed onto studying Fashion Design at university. I started interning at Mary Benson in my third year at uni, and when I deferred, things fell into place quite quickly and I landed my dream job at the same company.
Tell us more about Mary Benson and your role there?
As Mary Benson is a luxury slow fashion brand, my role in the business has catered to many different areas. From printing to packing orders, marketing to social media, and more recently sewing dresses, I've gained a lot of experience in the foundations of how a small fashion brand runs. Known for her extravagant dresses, Mary Bensons designs have appeared on many celebrities like Laura Witmore and Rae Morris from Bombay Bicycle Club.
I first got my role by interning for Mary over Christmas. I spent months learning the basics, witnessing all aspects of the business in very close proximity. I'd been a fan of Mary's for many years prior to interning for her, so when this opportunity came around, I knew that I had to make the absolute most of my time there. I went in with the belief that if this was only for a few months, those few months could make a massive difference on my CV and could potentially open a lot of doors for me. My hard work and dedication to the role payed off and I now have the pleasure of getting to call this my job!
You also make your own designs describe your business?
Alongside my day to day work over the past few years, I've also been working on my own fashion brand too. I have such a love for vintage fashion and my own creations often reflect styles of another time, taking elements from everything in between the early 1800's to the late 70's. I strive on creating exciting, happy garments that are a pleasure to wear, using second hand or ethically sourced fabrics to keep the whole process positive. Although I made it a bit more of a side thing whilst I was still at university, I have big dreams of being able to make my brand a full time thing in future, but right now I'm happy making the absolute most of my time at Mary Benson.
As well as working in the more practical side of fashion, I've also written for my own fashion blog which I started in my second year of college (thanks to my Art History tutor for encouraging me to do it, to this day I'm still grateful for her belief in me). This has given me the opportunity to collaborate with many other bloggers in my field, along with featuring in a few interviews and even contributing to one of my favourite local magazines, Sunday Girl. I take a lot of pride in this side of my career because since I started my blog all those years ago, it's only been my own determination that has pushed me to keep going and do more, because I didn't want to limit myself to just one area of fashion.
What would your advice be for our students?
If I were to advise current students on what to keep in mind before entering the industry, I would say that believing in yourself is absolutely crucial to your progress in your career. The road ahead isn't easy and there are lots of people who will try to tell you to do something differently,
but you've got yourself to this place because you believed that you've got potential, so don't stop holding onto that belief and don't be afraid to show people what you can do. Take up space, make your voice heard, and most importantly, do whatever makes you excited to create!
What's special about The Northern School of Art?
I can't emphasise enough how much The Northern School of Art has helped me to get to where I am today. The thing that makes it stand out against other schools is the sense of community and genuine belief in its students. Coming from a very deprived working class background, I learnt pretty quickly how much the support of my tutors and other students had helped in giving me the confidence to know I deserved a place in the industry. Years later my tutors still check in to see how I'm doing, and that type of support really makes a difference. I couldn't recommend the place enough!
If you are interested in studying a creative course at college level we offer a range of options including A-level, UAL Diplomas, Access to HE and Foundation diplomas.  Find out more here.